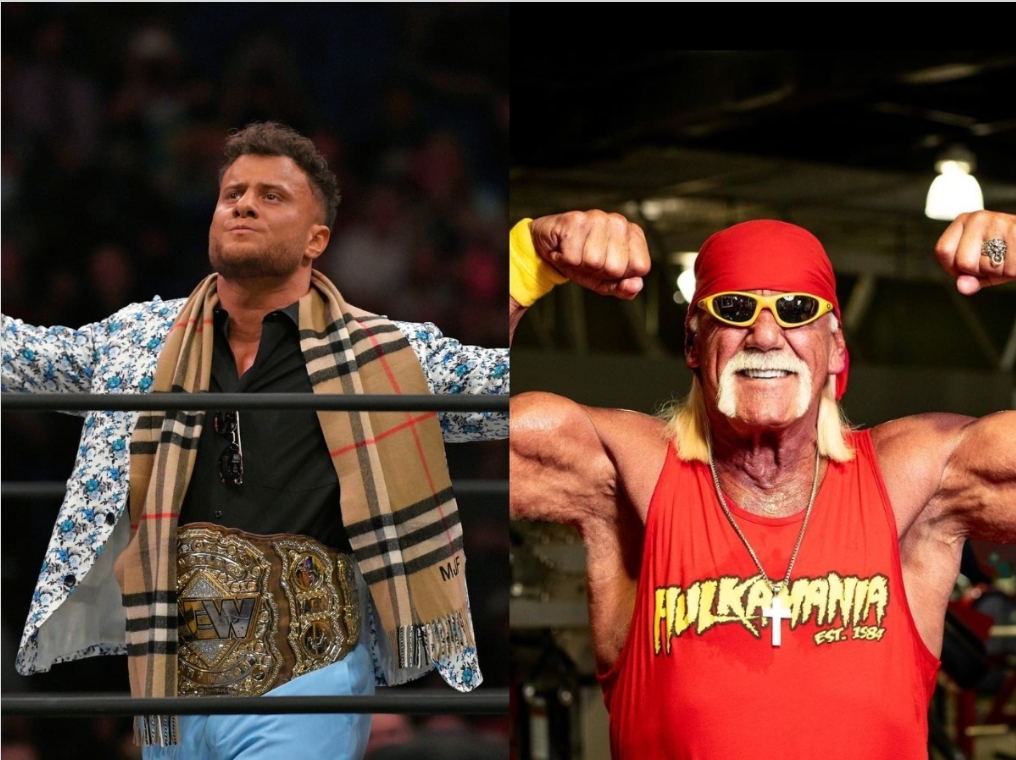 The AEW World Champion weighed in on both Hulk Hogan's personality and his impact on the pro wrestling industry.
Throughout the history of professional wrestling, several talents have stood out as era-defining stars, including the likes of Hulk Hogan, Steve Austin, The Rock, and John Cena. Whilst the latter trio are still highly regarded by the majority of fans today, Hogan's out of the ring controversies have led to his reputation being tarnished somewhat, although AEW's World Champion believes you can still separate the talent and influence from the individual.
Whilst receiving his Full Gear adjustments from Dr. Beau Hightower, MJF was asked why he thinks Hogan takes so much heat from the pro wrestling community, to which he gave a brutally honest response.
"Because he's a liar and a racist. It doesn't change the fact that he was a massive draw and the professional wrestling business will never be the same because of him, for the better, but there are plenty of professional wrestlers that did great business, it doesn't mean they're great people. Chris Benoit is a great professional wrestler, it doesn't mean he's a good person. For some reason, wrestling fans kind of struggle with that. They can't separate the two, which is why I think people love me. I'm out and out a horrible person, and I'm honest about it. At least I'm honest about it."

-MJF
Despite now being the company's top babyface, MJF has made no secrets about the fact he's still a scumbag, although he now insists that he's "our scumbag."
MJF is set for double duty at tomorrow night's AEW Full Gear PPV, as he'll first team with Samoa Joe to defend the ROH World Tag Team Championship against The Gunns before putting the AEW World Championship on the line in the main event against Jay White.
H/T to Fightful for the transcription.