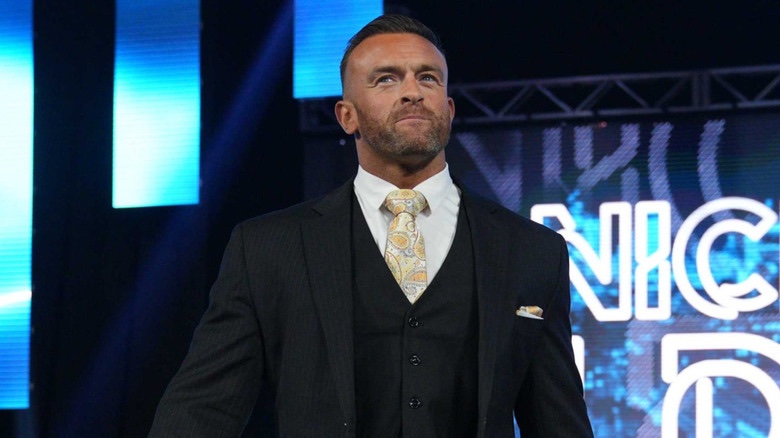 WWE could possibly be interested in two free agents according to reports.
Former NWA Champion, Nick Aldis, who has most recently appeared in Impact Wrestling during a short stint where he wrestled Alex Shelley for the Impact World title at the recent Slammiversary PPV is said to be interested in WWE. With WWE reportedly earlier this week having a high interest in him, also potentially offering him a trial as a producer.
Another name that has been brought up with WWE recently is Brian Pillman Jr, who's AEW deal recently ran up and is now a free agent. He was reportedly seen training at the WWE Performance Center recently.
In an update from Dave Meltzer in the Wrestling Observer Newsletter, he reports that Nick Aldis is back in talks with WWE, but also has interest in AEW. Also noting that him being hired right now is less likely due to the WWE / Endeavor Merger:
"Someone in WWE noted to us about Brian Pillman Jr., who AEW didn't renew the contract of and his training at the Performance Center, and that while not impossible, it would be less likely he'd be hired right now until after the merger is complete. Aldis is back in talks, and Mike Johnson reported that he will be getting a trial as a producer as early as next month. Aldis has no new deal in place and is said to be interested in both AEW and WWE. "

-Dave Meltzer
Of course there is still a few things to play out until the WWE / Endeavor merger is completed, and with much talk of a hiring freeze until it is completed, it will be very interested to see how WWE tackle free agents that they are interested in signing. Nick Aldis still has a lot to offer as a talent considering he has been reportedly internally talked about as a producer.