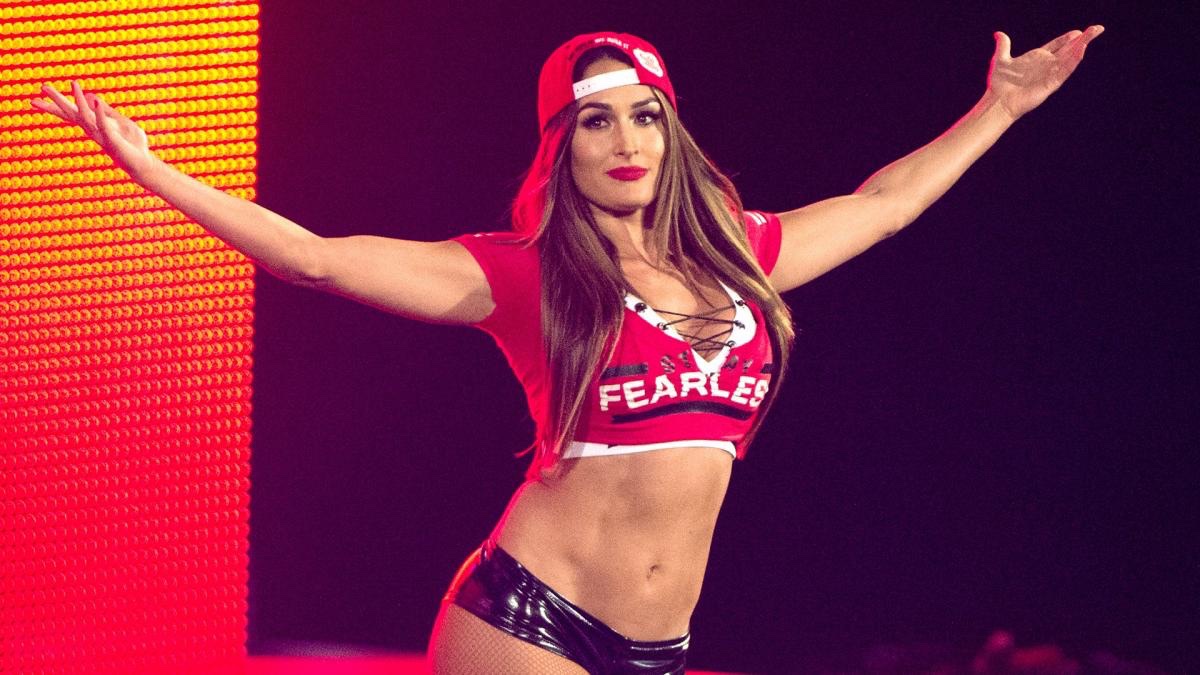 Sounds like Nikki Bella has her sights set on returning to the ring.
There's no actual timetable for her to make her return to the ring but she does have an idea should it happen. Whilst doing a Q&A with NBC, Nikki Bella was asked if she would wrestle again:
"As long as the doctors say yes, especially with my sister [Brie Bella]. When we left is when they brought in the tag titles. I would like it more when my son is like three or four. A dream of mine, especially as a woman, is to have one of the best matches of my career with my son sitting ringside and being like, 'that's my mom.' I really would love to go back one day, with my sister, fight for the tag titles, win them, of course, in front of our kids. That would be amazing."

– Nikki Bella
Nikki Bella made her in-ring return at the 2022 Women's Royal Rumble match after retiring in 2018 due to a neck injury. Nikki Bella was eliminated by her sister, Brie Bella, in 2022 Women's Royal Rumble.
Nikki Bella recently served as a judge on America's Got Talent: Extreme edition which held its season finale on May 14th of this year.
H/T to Fightful for the Transcription