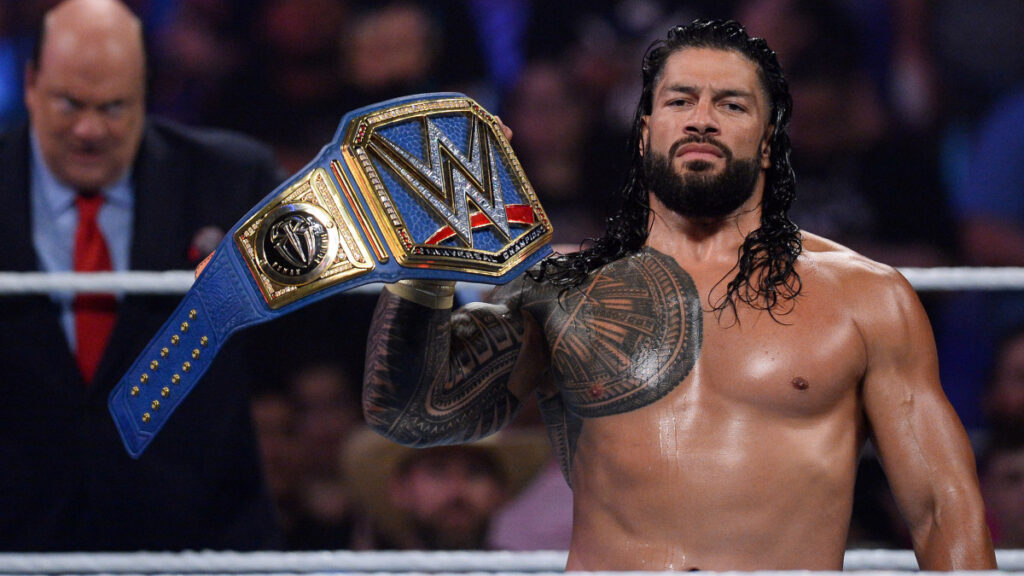 Speculation was rife on social media last night about Roman Reigns leaving WWE following Reigns' promo in Trenton, New Jersey at a live event, where he indicated that he didn't know if he'd be back there again.
Roman stated "I'm starting to work into a new phase in my career, and I honestly don't know if I'll be back here again. If that's the case, I just wanna say thank you for all these years of support." and thus naturally many began to speculate that the current Undisputed WWE Universal Champion may be Hollywood-bound.
A recent update from Fightful Select however has dispelled these rumours, with Reigns reportedly factoring into WWE's plans for the foreseeable future.
"Fightful inquired with numerous people backstage in WWE after the promo, who say that he's heavily figured into creative plans for the company for the foreseeable future and he's not expected to leave "any time soon." The prospect of him getting movie roles and eventually needing time off was something that many in WWE have expected for a long time, particularly once he landed a spot in the Hobbs & Shaw film. However, producers, staff and higher ups said that they have not been informed of any extended scheduled time off for Roman Reigns."

-Fightful
Fightful also noted that whilst it is expected that Reigns will eventually follow in the footsteps of previous WWE Champions John Cena & The Rock in transitioning into the world of Hollywood acting, he is also expected to remain incentivised to keep WWE as his priority, with no end in sight.
Furthermore, Fightful heard of another possible meaning behind Reigns' promo, with a reduced schedule potentially being the reason behind his indication of future absences from house shows.
"Another person in the company indicated that they believed Reigns was referencing that eventually his schedule will likely include less house show events. To put things in perspective, Roman Reigns has had three televised matches this year, 25 on house shows, and nine on dark matches. So while he's taken a reduced on-screen wrestling schedule, he's still on pace to wrestle over 100 matches this year."

-Fightful
Ultimately it is worth noting that Reigns is yet to comment on his reasoning behind this promo, and thus these potential meanings are simply speculation on the part of those that work with him.
Roman Reigns seems destined to become WWE's next Hollywood megastar, although when that process happens remains to be seen. Looking at the immediate future, Reigns is set to team with The Usos in a six-man tag-team match against RKBro & Drew McIntyre at tonight's Wrestlemania Backlash.