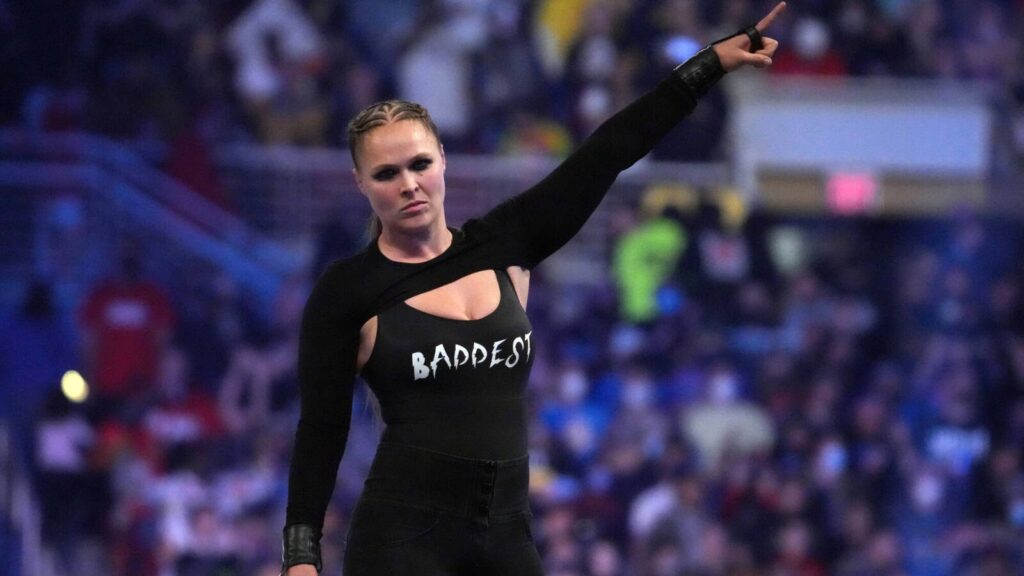 Ronda Rousey appears to be dealing with an injury.
Last night on WWE Smackdown she accompanied her tag partner Shayna Baszler to the ring for her match with Tegan Nox. Many were quick to notice that Ronda Rousey's left arm appeared to be in a sling, it was then mentioned that shes injured at the moment.
Of course with Ronda Rousey being one of the biggest names in the WWE Womens Division, it brings up the question of how bad the injury is and if she will be okay to compete at WrestleMania 39 which is less than a month away now.
In an update after Smackdown, PWTorch reported that Ronda Rousey injury is actually an aggravated prior injury she had been dealing with and it is not expected to keep her off the WrestleMania card at this point.
"PWTorch has learned that she aggravated a prior injury and it is not expected to infringe on her availability to wrestle at WrestleMania in four weeks."

– PWTorch
Ronda Rousey and Shayna Baszler currently seem like they are on their way to becoming the no.1 contenders for the Womens Tag Titles & many fans assume that will be Rousey's WrestleMania 39 match at the moment