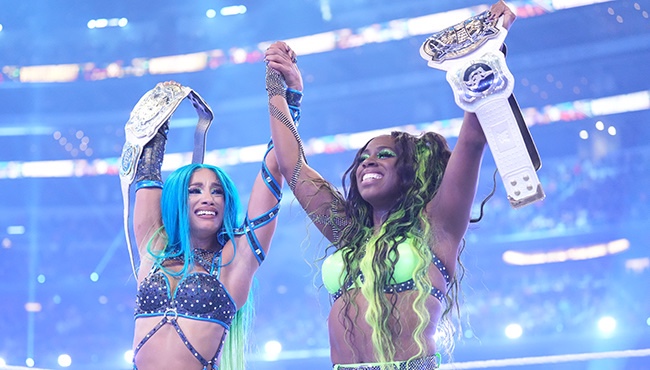 Following former WWE Women's Tag Team Champions Sasha Banks and Naomi walking out before their scheduled Raw main event on May 16th, Michael Cole announced on that week's edition of Smackdown that both women had been "suspended indefinitely".
A new update has now been provided by Fightful regarding the status of the pair's suspension, with seemingly no end in sight.
"We're told by those in WWE that they've not heard of much, if any, communication between the two sides. However, Fightful was able to confirm that WWE had canceled upcoming travel plans they had for both women starting last week when the suspension happened."

–Fightful Select
Fightful also touched upon a recent report from Dave Meltzer of the Wrestling Observer Newsletter stating that the pair's suspension is without pay. Fightful were unable to validate this report, although they did note that one higher up they've spoken to doesn't believe that Naomi and Sasha Banks' contracts would be frozen if they're not being paid.
Finally, Fightful commented on WWE's decision to strip Sasha Banks and Naomi of their WWE Women's Tag Team Championships, with the decision seemingly not one unanimously agreed upon at first.
"Another source indicated to Fightful that initially, several in WWE didn't want to vacate the WWE Women's Tag Team Titles, but it became clear pretty quickly that was the route that needed to be taken."

–Fightful Select
As noted by Fightful at the end of their report, their is currently no indication of when WWE plan to commence their tournament to crown new WWE Women's Tag Team Champions. As alwasy, we'll aim to provide any updates that become available as this situation develops.