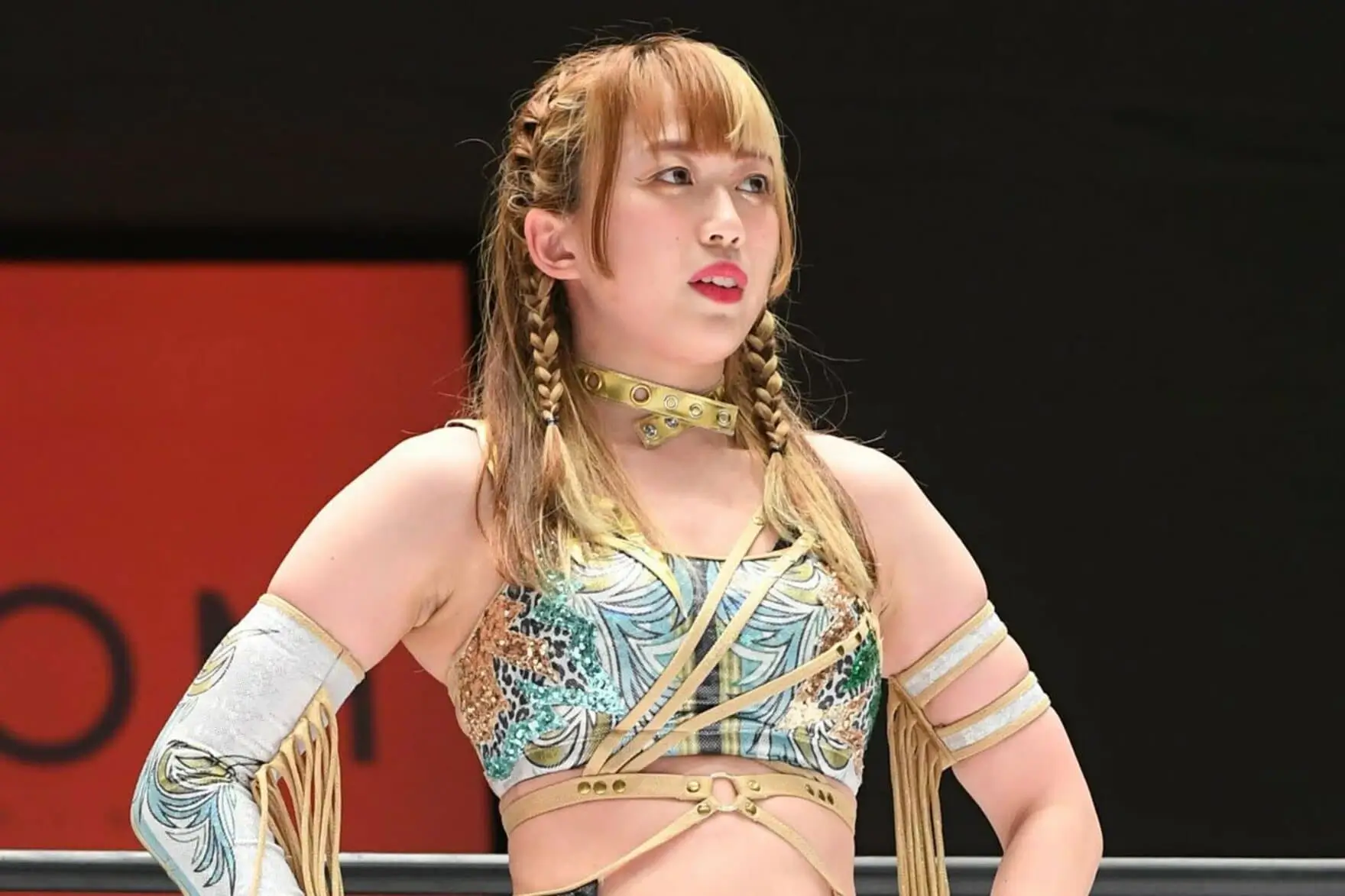 A major change of plans is now reportedly on the cards in STARDOM following Saya Kamitani's injury.
This past Sunday saw World Wonder Ring Stardom's 5STAR GP finally get under way, with all 20 women competing on the opening night. The main event saw World of Stardom Champion take on Saya Kamitani in the Red Stars Block, although the match unfortunately came to an early stoppage as Kamitani needed to be stretchered out of the arena following a dive to the outside of the ring from a light stand.
Dave Meltzer of the Wrestling Observer Newsletter is now reporting that prior to Kamitani having to be pulled for the remaining 5STAR matches, she was actually scheduled to win the tournament, setting up a World of Stardom Championship match with Tam Nakano later in the year.
"The giant news story coming out of the show was the injury to Saya Kamitani. Kamitani was actually scheduled to win the entire tournament and build to a match with Tam Nakano (of whoever the champion is after the tournament) over the World of Stardom title. They were to wrestle in the main event on this show. Kamitani climbed high up the light stand and came off it and in the landing, suffered a dislocated elbow along with ligament damage. She's out for the rest of the tournament and we haven't gotten a time frame for a return. But the whole tournament and wins and losses were laid out in advance to build a dramatic tournament finale with her winning, and with this, everything has to be redone."

-WON
Whilst there has been no explicit timetable for Kamitani's return, STARDOM confirmed that the former Wonder of Stardom Champion has been diagnosed with a dislocated elbow and ligament damage, and thus she's likely to be absent for the remainder of the year.
As always, we'll aim to provide any further updates on Saya Kamitani's injury status, as well as STARDOM's plans for the 5STAR GP moving forward as soon as we hear more, and we wish Kamitani all the best in her recovery.