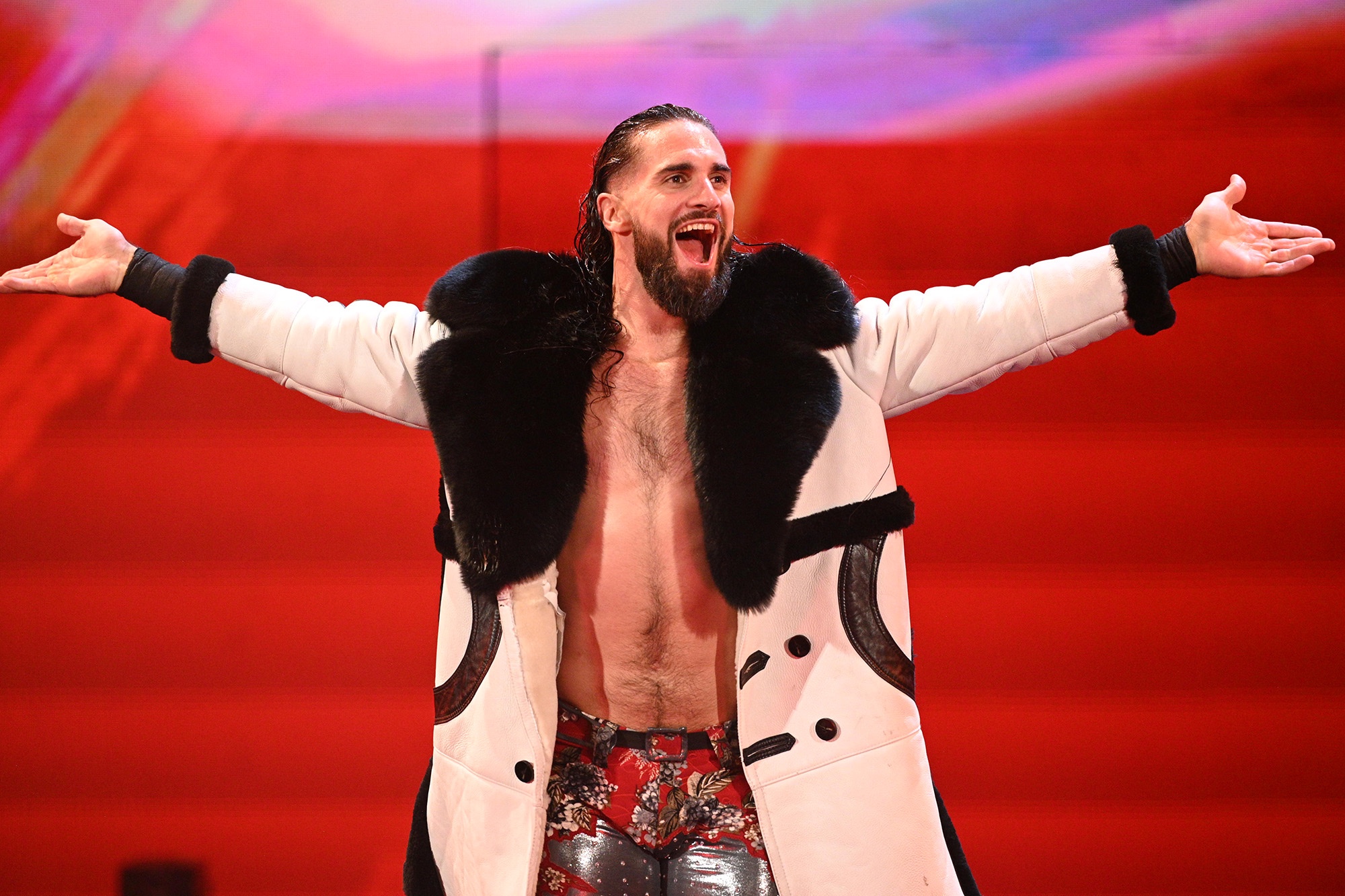 Seth Rollins has recently followed up on comments he made about CM Punk where he called him a "cancer" & a "jerk".
It goes without saying that CM Punk is a polarising figure. The Chicago-born star is never afraid to speak his mind which was all the more evident following his controversial comments at the media scrum following AEW All Out which sent shockwaves through the locker room.
The 44-year-old is currently serving an indefinite suspension from the company and it's unknown when or even if he will return.
While appearing on Covino & Rich on Fox Sports Radio, Rollins was asked about Punk once more. He stated that Punk is a selfish person, and they haven't been on the same page about their approach to wrestling in several years.
"Well, I don't need to repeat what I said about Chicago Phil in an interview last week. If you need to, I'm sure you can Google it. Look, the bottom line is that it's the same thing as Logan Paul. Punk and Paul are two different personalities, but they're both as selfish as it comes. If you're not going to help, I don't want you to be part of our industry. I don't want you to be part of our company, and that's all that there is to that. Here's the thing, I will say one thing about Punk, I'll end it on a positive note with him. That guy has given my career so much that it pains me to have to say bad things about him because he helped me out. He really did. He's been a good guy to me for a lot of my career, but for whatever reason, the past maybe six, seven years, he's in a different headspace and we're not on the same page. To see what he's kind of done, taken and taken, it's always been about him. I'm not a fan."

-Seth Rollins
When a host agreed that people change, Rollins agreed that it does happen whilst acknowledging that Punk has a lot left to give but only if his head was in the right place.
"It does, unfortunately. There's a place for him, man. He's got a lot to give. I just wish his head was in the right spot."

-Seth Rollins.
Rollins and Punk worked closely together during The Architect's first few months in the company but the current WWE star believes that Punk isn't good news for the industry anymore.
Whether Punk comes back remains to be seen, but we will update you on his potential return if news comes out.
H/T to WrestlingNews.co for the transcription.