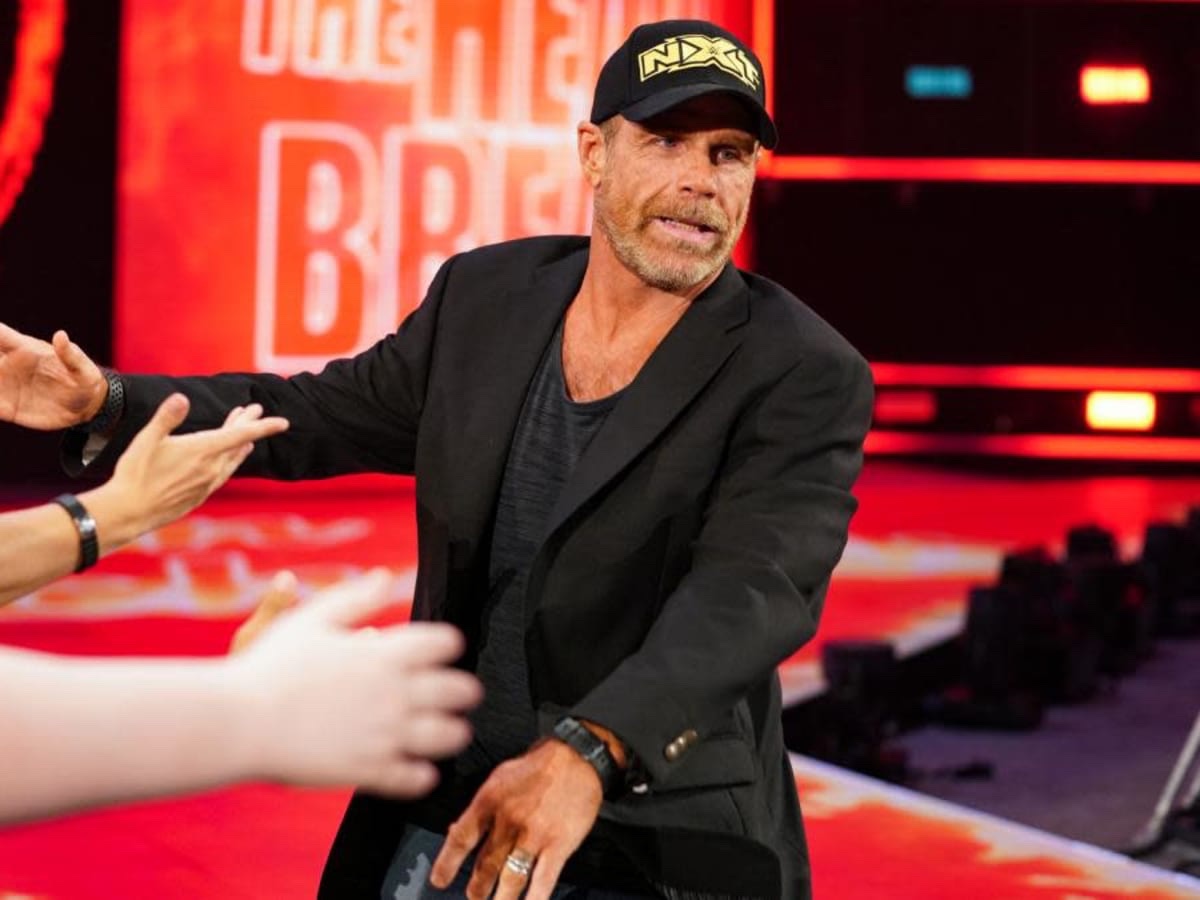 Mandy Rose had held the NXT Women's Championship for 413 days when she abruptly lost the title to Roxanne Perez on December 13. Her challenger had won the right to face the champion just three days earlier at NXT Deadline which prompted many fans to feel that the title shot had been rushed.B ut, as we later found out, the company had forced through the title change after discovering Rose's FanTime page, releasing the 32-year-old in the process.
Roxanne Perez has remained atop the NXT women's division following Rose's departure and the former champion appears to have no intention of returning to the ring after reportedly earning upwards of one million dollars from her exclusive content page since her WWE release.
During the NXT Vengeance Day media call, Shawn Michaels has discussed the situation regarding Mandy Rose's WWE exit. The Hall Of Famer looked to clarify his role in the company, claiming that he had nothing to do with the firing of Rose while having no bad words to say about the star.
Obviously, not the ideal situation. I will say, if I'm allowed to say it for the record, I didn't fire her. I can't fire anybody. Only thing correct about any of that is that I handle creative. It was unfortunate. I think Mandy was fantastic for us. I absolutely enjoyed working with her. She was a phenomenal champion. We would have loved things to have gone different and been able to build our story with Roxanne, but I was put in a position to where I had to make a call creatively, and so we did that. It's one of the things that I've learned, doing this job, nothing comes before the brand. We have to put those things forward and that's what we did. Roxanne was certainly where we were going regardless, we just went a few weeks earlier than we expected to. The great thing is, now we're right back on course and I will say, honestly, I think the world of Mandy Rose, she was nothing but phenomenal with us, we'll miss her, but we're thrilled about Roxanne Perez being the NXT Women's Champion and taking us into the future."

-Shawn Michaels
Michaels was keen to reiterate his faith in current champion Roxanne Perez going forward. The 21-year-old's next title defence comes this Saturday where she will take on Gigi Dolan and Jacy Jayne in a triple threat match, the irony being that the two challengers used to stand alongside Mandy Rose in Toxic Attraction.
H/T to Fightful for the transcription.