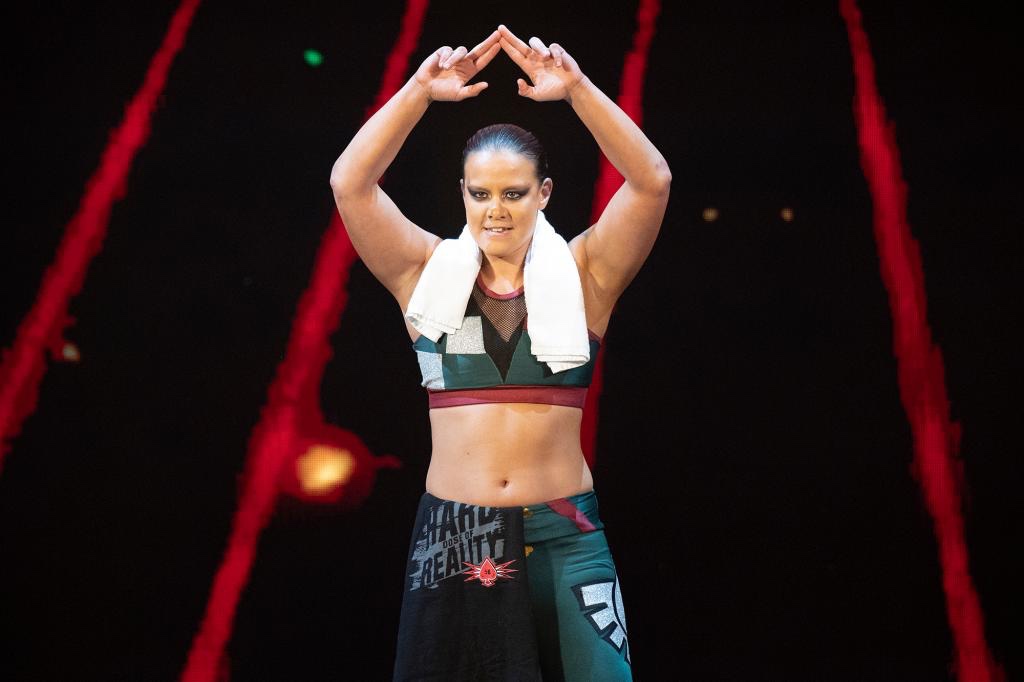 In the wake of her upcoming title match at Clash at the Castle, Shayna Baszler discusses her journey to the title belt.
With Baszler's most recent victories coming from WWE's tag team division, she opened up about returning back into the solo division in an interview with Rick Ucchino of the Bleav in Pro Wrestling Podcast.
"I think the little bit you've seen, this is a totally different evolution of Shayna Baszler, so it took me a second to get my footing on Raw, and I think that's not a big secret. Millions can see that, you can log into Peacock and watch all of that. But I think, being in the tag division, I know it's not my thing, like my bread and butter's the singles stuff, but I think it helped me kinda find my footing. Now, that gauntlet match that night, it's like, you know what, like it's go time. Let's go. Now you see, here I am. But keep watching. Definitely I'm more comfortable like being where I'm at than I was before, but rather looking at it like Shayna's back, it's like, 'What is Shayna becoming?'"

– Shayna Baszler
During the interview Shayna was also asked if she thought she would wait this long for a title match. She said
"I don't know if I ever really thought the long game timeline in that sense. I'm always very hyper focused on what I'm doing. So I'm, okay, we make this agreement, I'm in the tag division, we're gonna rule the tag division right now. Obviously the dream for anybody that gets into this business is win the title on a big show and have your moment. So it just so happens, there's been, I don't even think it's as far back as 2020, but real recently, there's been this, I don't know, what am I doing right now? Then that gauntlet came about and it was like okay. It was like the perfect time of like, this change is about, change is in the air, this whole thing happens, and there's a gauntlet match, and the women open SummerSlam and all this crazy stuff happened. Then like I think that very next Raw, the women were all over the show. I think they had like three matches and it was like okay, now's the time to really get your poop in a group and get some stuff done. So yeah, regardless of how long it took, it's happening now, and I'm not gonna waste it,"

– Shayna Baszler
Addressing the recent WWE takeover by Triple H, Shayna reflected on her time working under him at NXT.
"I know Triple H. I worked under Triple H for a few years, and I just kinda know the way things go. He's always putting new people into the stuff, and I think some new faces needed to be shown, so I knew it was the right opportunity. So luckily I've just stayed ready so when the time came, it worked out,"

– Shayna Baszler
Baszler will challenge the Smackdown women's Liv Morgan for the title belt at Saturday's Clash at the Castle PPV.
H/T to Fightful for the transcription