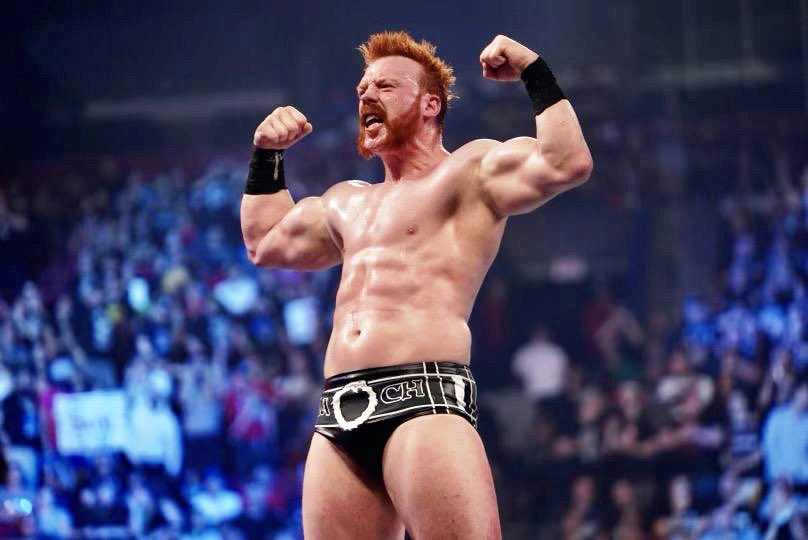 Sheamus has opened up on his frustrations with WWE creative over the past year.
On September 3rd, WWE presented their first premium live event in the UK 19 years, as Clash at the Castle emanated from the Principality Stadium in Cardiff, Wales. During the show, GUNTHER successfully defended the Intercontinental Championship against Sheamus in a match many believed to be the company's best of the year. Despite the loss, Sheamus received a standing ovation from the Welsh crowd, although he's now since revealed that he's been frustrated with what came after in terms of his creative direction.
Speaking to the Daily Star, Sheamus revealed that he feels as though WWE squandered the momentum he had coming away from the show, as well as coming out of WrestleMania 39. The former multi-time WWE Champion also expressed his dissatisfaction with his involvement in last year's WarGames match at Survivor Series.
"I'm not upset about that at all (losing to GUNTHER at WWE Clash at the Castle). I felt it was great, it was just the type of character Sheamus is, all fits and elbows. What I was upset about and what really bothered me was the creative after that. I came out of that with so much organic momentum, and it was just wasted. It didn't go anywhere. It was a dead end, just like with WrestleMania. Drew (McIntyre) went away because he was injured, but I was ready to go and then just nothing. There were no avenues and nowhere to go and that's frustrating. I did the WarGames thing but that was s*** – that's how I felt, though others might have felt differently."

-Sheamus
Whilst Sheamus has ultimately come up short in his last few efforts to dethrone GUNTHER for the Intercontinental Championship, capturing the title is still his primary goal as he looks to become a Grand Slam Champion.
Sheamus added that he feels as though the story between the pair isn't yet over and revealed that he'd ideally like to retire from professional wrestling with the gold around his waist.
"I'm not much of a politician, to be honest with you. I just roll my sleeves up, get in there and get stuck in. The journey is just as important, that story of me trying to get my hands on the title as it's the one title I haven't got. It's still a fresh story. Even with GUNTHER and Drew's match at SummerSlam, people are still mentioning me because it's still my story. I'd definitely like to retire with [the title], but that stuff is out of my control. I can just do what I can do."

-Sheamus
Continuing on the topic of creative frustrations, Sheamus revealed that he was disappointed at being left off of the recent Money in the Bank premium live event in London, England. He noted that he feels as though despite always delivering on TV, part-timers ultimately get the spotlight on the big stages, and that stings.
Although Sheamus wasn't involved at Money in the Bank, his Brawling Brutes stablemate Butch did have the chance to compete in the MITB Ladder Match. Sheamus stated that he was delighted for Butch getting the opportunity and stressed that his creative frustrations are only going to motivate him until the wheels fall off.
"I was gutted about Money in the Bank, but obviously delighted Butch was in there and did a hell of a job. Ridge (Holland) the night before against (Austin) Theory, I'd have liked to have seen him get a bit more time in there. I was just bitter I wasn't [wrestling on the show]. They know when they put me on SmackDown every week, they're going to get two or three killer segments, but when it comes to the pay-per-views and you have the part-timers coming into the limelight, that stings a little bit. All it does is motivate me more and more. I haven't lost my passion, I haven't lost my momentum and I can still go in the ring. As long as I can do all of those things, I'll keep going until the wheels fall off."

-Sheamus
Sheamus recently found himself on the losing end of a Fatal 4-Way to earn an opportunity at the United States Championship, having already come up short in a title match with the Champion Austin Theory earlier that month.
This past Friday's episode of SmackDown saw Sheamus interact with WWE's fastest rising star, LA Knight, with the pair both set to be in action in the SlimJim Battle Royal at this upcoming weekend's SummerSlam.