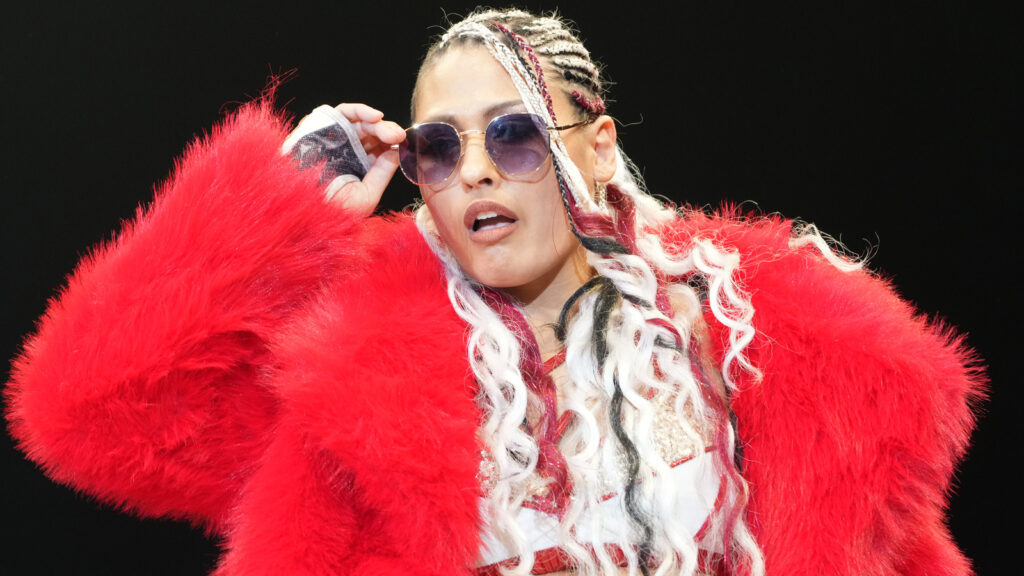 The former World of Stardom Champion is of major interest within WWE.
Earlier this month, PWInsider reported that World Wonder Ring Stardom's Giulia is being heavily courted by WWE, with talks noted to be far along enough that she is expected at the Performance Center this month. Dave Meltzer later confirmed WWE's interest, although he also denied the possibility of a PC visit without STARDOM's consent, as Giulia is reportedly under contract until March of next year.
Dave Meltzer of the Wrestling Observer Newsletter has provided further insight into WWE's attempts to sign the DDM leader, noting that she has an "offer" from the promotion, however it was also added that she had a verbal agreement to work with Rossy Ogawa next year.
"The Giulia stuff is far more serious as she has an "offer" and obviously Stardom and Rossy Ogawa are aware of it and she's close to Ogawa and did have a verbal agreement to work with him next year. The one thing is that if they sign her to a main roster deal, which start at $250,000, that is more than she can make in Japan by a wide margin. If they offer her an NXT deal, that can easily be matched financially."

-WON
As of writing, it's unclear as to whether Giulia would be coming in to WWE under an NXT contract or main roster deal, but as mentioned by Meltzer, this is likely to impact Bushiroad's ability to compete with WWE's financial firepower.
Giulia is set to compete for STARDOM at tomorrow's Gold Rush show, teaming with her Donna Del Mondo stablemates Thekla and Mai Sakurai to take on the OEDo Tai trio of Natsuko Tora, Ruaka, and Momo Watanabe, with the winning team advancing to the Moneyball TLC match later in the show.
As always, we'll aim to provide any further updates on WWE's pursuit of Giulia as soon as we hear more.