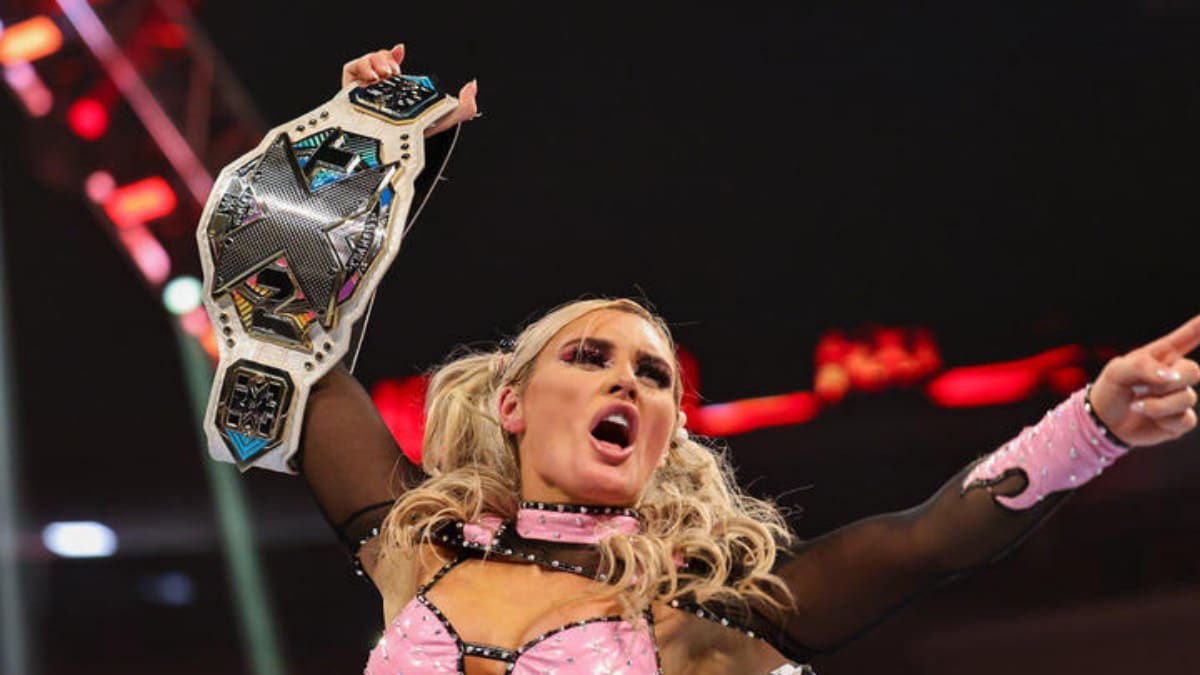 NXT Women's Champion Tiffany Stratton sees Charlotte Flair as a pivotal figure in her career so far.
Speaking on the most recent episode of UpNXT, Stratton spoke about how seeing Flair on TV was the catalyst for her desire to become a professional wrestler.
"Well, obviously the Queen herself, Charlotte Flair [inspired me to become a wrestler]. I was actually switching through the channels one night and I saw her on my screen. I think it was a random SmackDown, and I saw her. She's blonde, she was jacked, and I thought to myself, 'I could totally do that."

-Tiffany Stratton
Stratton, a former member of the U.S. National Team for gymnastics, spoke further about how she struggled to get into WWE initially.
"So I immediately submitted my application on the WWE website, and I never heard back. So I submitted it again, and again, and again. I still heard nothing. So what I did is I found a connection. His name was Greg Gagne. He actually agreed to train me for a little bit, and actually, I took my first bump and he immediately said, 'This girl has IT.' So he called Stephanie McMahon, who got in contact with Triple H to get me a tryout and they finally agreed to give me a tryout. They flew me to the Performance Center and then COVID hits, so they had to fly us all back home. I didn't get invited back for another year and a half and what it did in that year and a half is I went through a bodybuilding prep. I CrossFit'd, and I continued to train in the ring that I first ever took my bump in. Then I finally was invited back and immediately they signed me and now look where we are."

-Tiffany Stratton
Stratton eventually made her NXT debut in December 2021 and recently won the NXT Women's Championship for the first time after defeating Lyria Valkyria at NXT Battleground.
The 24-year-old has already set her sites on bigger things, including a potential match with Flair, who she sees as part of her dream match.
"I would have to say a Triple Threat between me, Charlotte Flair, and Bianca Belair. I think we are all highly athletic. We're all highly competitive, and I honestly believe you will not find a better Women's match in history."

-Tiffany Stratton
Stratton's first challenger for the NXT Women's Championship is set to be Thea Hail, who won a Battle Royal on the June 6th episode of NXT to make herself the number one contender to Stratton's title.
Charlotte, meanwhile, returned on the most recent episode of SmackDown, appearing for the first time since WrestleMania 39 to confront WWE Women's Champion Asuka, setting up a title match on next Friday's show.
H/T to Fightful for the transcription.