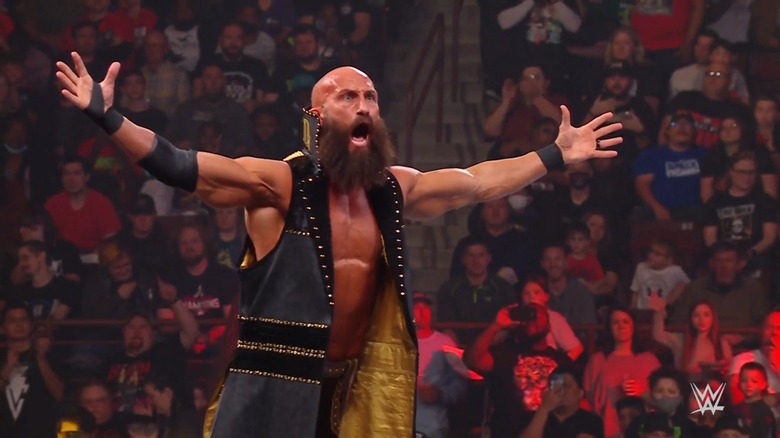 It appears Tommaso Ciampa will be making a return to our screens shortly.
Tommaso Ciampa has been absent from in-ring action since the August 22nd, 2022 episode of Raw, with the former NXT Champion having to undergo hip surgery two months later. Prior to his injury, Ciampa had been aligned with The Miz on Monday nights, although it now appears as though he may be set to reunite with another former tag team partner.
PWInsiderElite.com are now reporting that Tommaso Ciampa is in Albany, New York, ahead of tonight's episode of Monday Night Raw, with it being noted that Johnny Gargano has been teasing another name potentially joining The Way, and thus a DIY reunion could be on the cards.
"Tommaso Ciampa is in Albany, NY today ahead of tonight's WWE Monday Night Raw. He is expected to be returning shortly, possibly as soon as tonight. Given that Johnny Gargano has teased another member of his family popping up, it stands to reason Ciampa will reunite with Gargano and the rest of The Way. Ciampa underwent hip surgery back in October 2022 and has been working towards a return since that time."

-PWInsider Elite
As DIY, Johnny Gargano and Tommaso Ciampa are former NXT Tag Team Champions, with both men undoubtedly being among some of the greatest performers to pass through NXT both individually and as a team in the brand's history, and thus it would certainly be exciting to see the duo reform their alliance.
As always, we'll aim to provide any further updates on Tommaso Ciampa potentially returning to WWE TV in the near future as soon as we hear more.