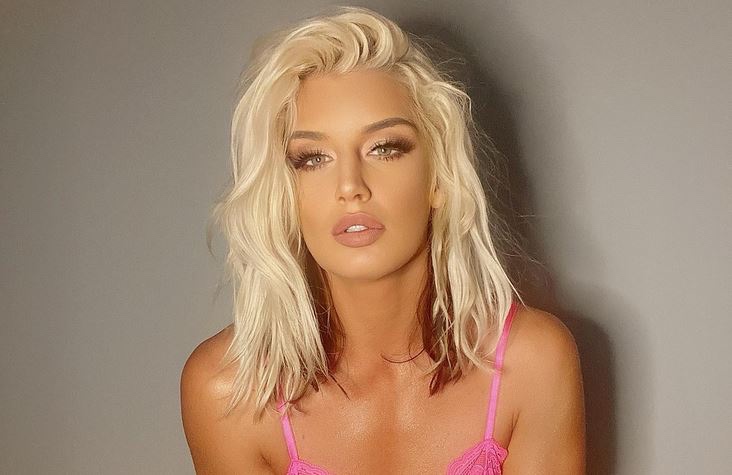 It came as quite the surprise when Toni Storm left WWE back in December of last year. She had recently entered a feud with the Smackdown Women's Champion, Charlotte Flair when she reportedly quit the company and paid for her own flight home.
This left many, fans and journalists alike, wondering what the next step would be for the New Zealander and whether we would see her back in a ring anytime soon after such a dramatic exit.
As it turned out, Storm debuted for All Elite Wrestling on March 30 in a qualifying match for the Owen Hart Cup tournament. Here, she moved through to the tournament by defeating The Bunny and fans now await a clash between Toni Storm and Jamie Hayter in the first proper round of the Cup.
Though, between working for either wrestling company, Toni opened an OnlyFans account. There are usually questions asked when someone does this and Toni herself faced a fair few misconceptions. Speaking on Carton and Roberts Storm aimed to straighten out and clarify a few of these.
I didn't have to have a conversation with anyone, to be honest. I just kind of do my own thing, my family and friends are in full support, I didn't really feel the need to ask for permission.

-Toni Storm
This was in response to whether Juice Robinson, or anyone else, was consulted about the decision. One of the show's hosts then made the comparison of OnlyFans to porn, which the female wrestler was keen to put right.
It's not exactly porn, what I'm doing, I think you have the wrong idea. I don't do porn. I take sexy photos and post them at a price. Not so much crazy, hardcore scenes or anything of that nature. I like to take a lot of photos and share them with my fans. not that there's anything wrong with being a pornstar, but I don't do porn.

– Toni Storm
Storm will be hopeful that this helps to iron out any misunderstandings and continue to focus on the in ring action. A date for the match between Storm and Hayter hasn't been announced but many fans are eager to see it.
H/T to Fightful for the transcription