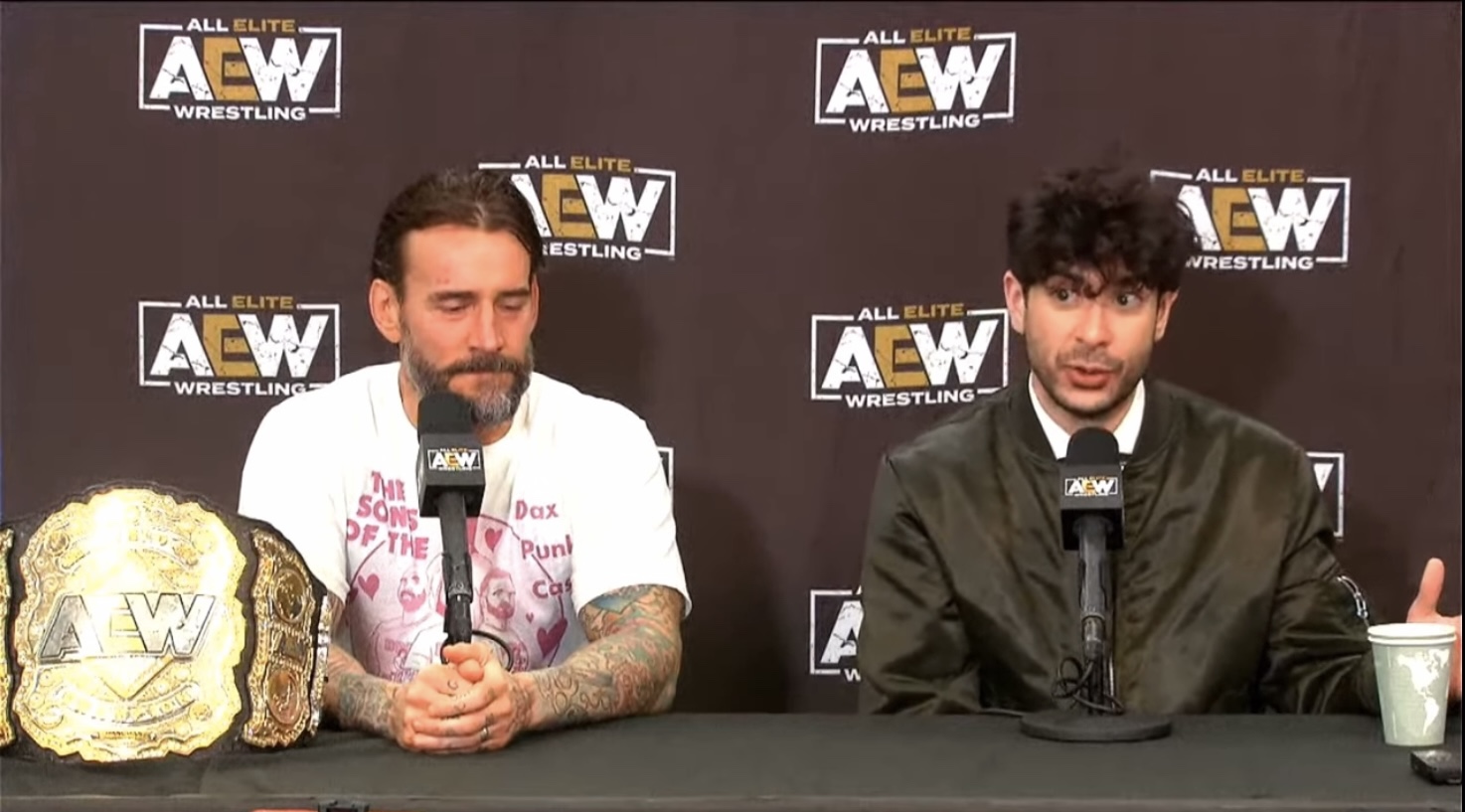 For a company which has just recently completed its third year, AEW has done extremely well when it comes to making a name for itself and providing a wrestling product that is different from WWE. Tony Khan and co. have made sure that there is not only a viable option for fans but also the workers in the industry with a number of high profile walk outs from WWE ending up in AEW, see Jeff Hardy and Toni Storm.
AEW has tried to expand in many different directions, including action figures, music albums and the highly anticipated upcoming game AEW console game Fight Forever. WWE is a publicly traded company, hence the financials are there for everyone to see. The same is not the case for All Elite Wrestling, leading to some doubts about the company being profitable yet or not.
Eric Bischoff had some spicy comments on that front, stating that CM Punk was a huge financial flop for Tony Khan. The Jacksonville Jaguars boss was having none of it when quizzed on those comments during the post-Double or Nothing media scrum.
"That's f—ing bulls–t. There is only one person that can attest to that, I don't know about other people. I can only attest to what's happened here and public record, and some of these things are a matter of public record because freedom of information. We do have, over the years, a good amount of financial data in pro wrestling. I can tell you, no one wrestler has ever come in and made a bigger plus delta financial difference in the history of my company going into the third year anniversary, no one person has ever made a more positive impact. We just did a record pay-per-view buy, every pay-per-view, he's done a four pay-per-view cycle now, every one of them was the record. Whether it was All Out, where he was huge part of the draw with Darby, his debut was a huge thing with the First Dance, the biggest Rampage draw in the history of that show. The matches, he carried the Friday Night War, which, by the way, is a matter of record in f—ing court in the state of California that we won the Friday Night War. Just ask Jerry McDevitt because he f—ing wrote it. This guy won it, vs. Matt Sydal, who is a great wrestler, he had another goddamn great match on Friday night. This f—ing guy, he f—ing did the Friday Night War, he did the First Dance, he's done the record Double or Nothing. He did the record All Out in his debut. He was a big part of the record Full Gear, a great match with Eddie Kingston. He's wrestled a bunch of young guys and veterans in-between there. Will Hobbs, Daniel Garcia, then he showed up and did the biggest program in terms of everything, TV, box office, ever with MJF. Then he did the goddamn main event here. He's the biggest part of financial success in the history of this company. Let's f—ing go."

– Tony Khan
Double or Nothing saw the Voice of the Voiceless overcome Hangman Adam Page in the main event to capture the AEW World Championship, becoming the fifth world champion in the company's history. It was an incredible pro-wrestling match in what was arguably the most unpredictable title match in company history.
This Wednesday's AEW Dynamite promises to be a must-see event as the Second City Saint will show up as a world champion on a weekly television program for the first time since 2013.
H/T to Fightful for the transcription