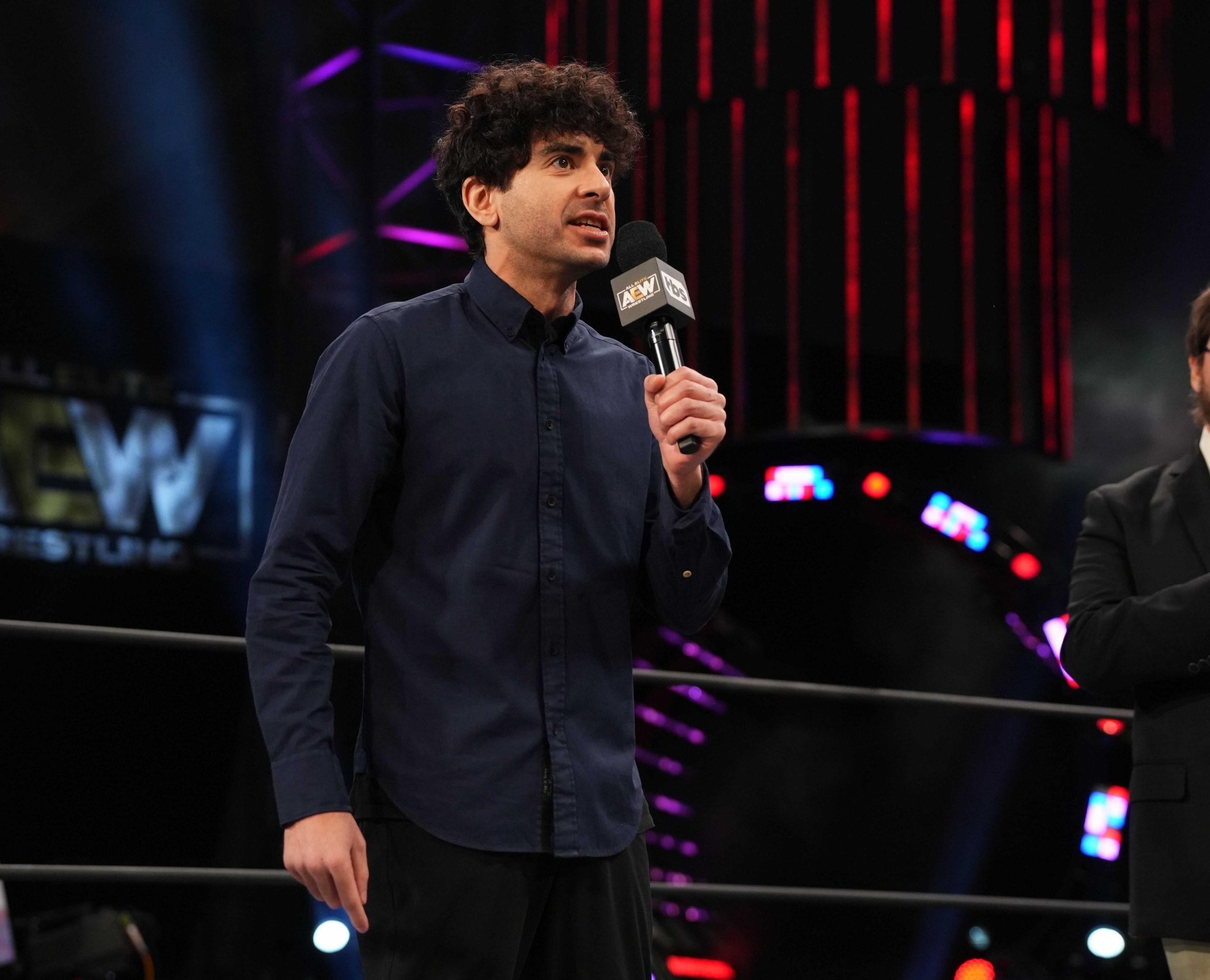 Last week on AEW Dynamite, it was announced that there will be a new Title introduced to the promotion.
Title is called the All-Atlantic Championship and there is a tournament for the belt currently being held with the final taking place at AEW & NJPW's first joint event, Forbidden Door.
Not too many details were given regarding what the belt actually is, in terms of who can compete for it, why was it introduced etc etc.
In an interview with comicbook's Connor Casey, Tony Khan discussed the addition of the new championship to AEW:
"it's a heavy emphasis on international competition, but the US can get involved in the competition. And I think it's a great way to spotlight a lot of the international wrestlers in AEW, and the international presence that AEW's developed over the years now with our shows on in 130 countries around the world and great ratings in so many huge international markets, including every week finishing as the number one wrestling company in the UK and our ratings there continue to rise.

"…So for the international fans and for the international wrestlers on the roster, I felt like it would create more opportunities. But I also don't think this title or these opportunities are exclusive to the international wrestlers. But it's a big benefit of the term,"

– Tony Khan
Remaining on the subject of titles, Tony Khan discussed the Ring of Honor titles with Casey. Whilst doing this he also included that he hopes to get Ring Of Honor on TV weekly:
"But also I look forward to hopefully getting the Ring of Honor weekly TV back," he added. "And restarted under our management and hopefully, the best TV we could possibly do, and on a great outlet. And that's something we're still working on. And I think when there's a weekly home for Ring of Honor, then there will be that much more programming where these championships can live."