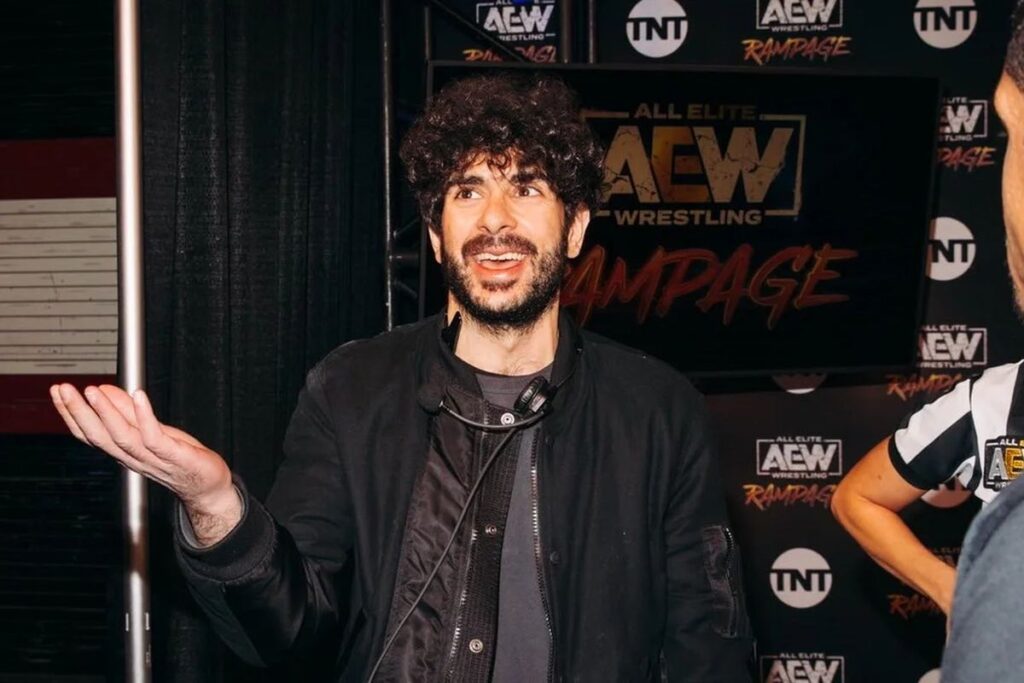 Tony Khan has spoken on existing differences of opinions backstage in AEW.
For nearly an entire year, The Elite and CM Punk have been kept separated in AEW following the backstage brawl that took place at last year's All Out following CM Punk's comments during the now infamous media scrum.
The Elite and CM Punk will, however, be in the same location at the same time for All Elite Wrestling's debut in Wembley Stadium. AEW President Tony Khan recently spoke to The Hollywood Reporter, where he was quizzed about the difficulties managing strenuous relationships backstage ahead of AEW's biggest show to date.
"The most important thing to me as the CEO is the wrestling fans. I'm a huge wrestling fan, and I try to think like a wrestling fan. I want the best wrestlers here in AEW. I want the best roster. And there may be some of them that don't get along with each other backstage or on TV. It's not ideal, but it's a reality, and I can't make everyone get along. I'm not sure it's necessarily even in the best interest of pro wrestling for everybody to get along. But ideally, everybody is going to be able to focus on their matches and putting on the best shows for the fans. And I think that's what we've been doing. We've had really strong ratings. So even though … wrestlers backstage hate each other and don't want to be friends with each other, I think we all agree this is a really exciting time for the company. And it's a really exciting time for the wrestling business and for the wrestling fans, There are a lot of people around here who think they're the best. And I think a lot of them have a valid claim that they're the best. And what I'm trying to do is to create an environment where everybody can go out and prove it multiple times per week and create a platform where the fans can decide who the best wrestlers are, what the best rivalries are, what the best matches are. As long as I can keep the top talent in AEW, we will have the best matches and the best big events. The lineup of wrestlers competing on AEW All In is the strongest group of talent we've ever assembled on one show, it features some of the biggest matches in the history of this company, and I think it's going to be one of the greatest days ever in pro wrestling this Sunday."

-Tony Khan
Following CM Punk's return to AEW in June of 2023, Punk has primarily been a figure on AEW's newest show, Collision, whereas The Elite (Nick & Matt Jackson and Kenny Omega) have mainly appeared on Wednesday night Dynamite. The Elite have yet to make a single appearance on Collision, whilst Punk has appeared on an episode of Dynamite that The Elite were absent from.
'Hangman' Adam Page, CM Punk, The Young Bucks, and Kenny Omega will all be under the same roof for All Elite Wrestling's first show ever in London, England, and thus it'll be interesting to see whether any developments are made in terms of mending fences.
H/T to Fightful for the transcription.