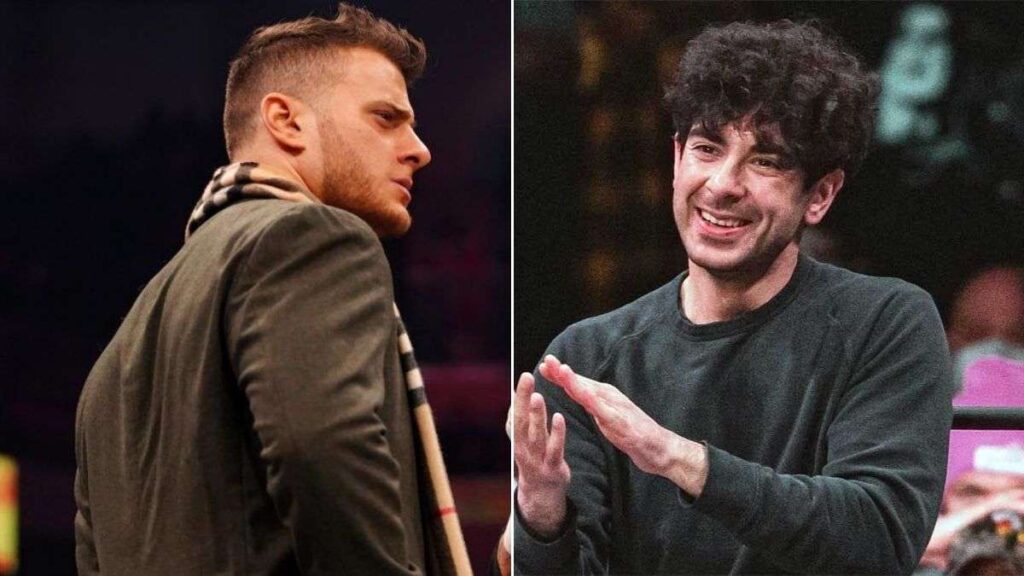 This past Sunday saw AEW present their annual Double or Nothing PPV from the T-Mobile Arena, although headlines leading up to the event largely focused on the ongoing contractual disputes between AEW and MJF.
Word quickly spread the day before Double or Nothing that MJF had no-showed a scheduled Fanfest event, and reports emerged shortly after that a flight in his name had been booked out of Las Vegas. Ultimately, MJF did appear at DoN, losing in decisive fashion to his former bodyguard Wardlow, before being stretchered to the back.
Speaking to Andreas Hale on The Corner podcast on the Friday before Double or Nothing, AEW President Tony Khan was asked to comment on the MJF situation, although he refused to discuss matters unrelated to the PPV itself.
"I can't…he's been a big part of the company from day one, but I can't really speculate on what he's been saying about stuff that is unrelated to his match with Wardlow. It's not related to what we're talking about on television,"

-Tony Khan
MJF has made no secrets regarding the fact that he'll be weighing up his options when his current AEW contract expires in 2024, with Friedman becoming increasingly interested in an offer from WWE as time goes on.
Khan was then asked if he was surprised by MJF's comments regarding his frustrations over his contract. Whilst Khan revealed that MJF's public displays of dissatisfaction didn't surprise him, he does acknowledge MJF's importance in AEW's succes thus far.
"No, I'm not surprised, for a variety of reasons. Coming out of this weekend, as of now and everything he's done in AEW, he's been a huge part of the success of the company and he's signed here for a long time. It's 2022, and 2024 is a long way away."

-Tony Khan
Khan's stance on the matter remained firm following the conclusion of Double or Nothing, providing "no comment" at the post-show media scrum.
H/T to Fightful for the transcription.