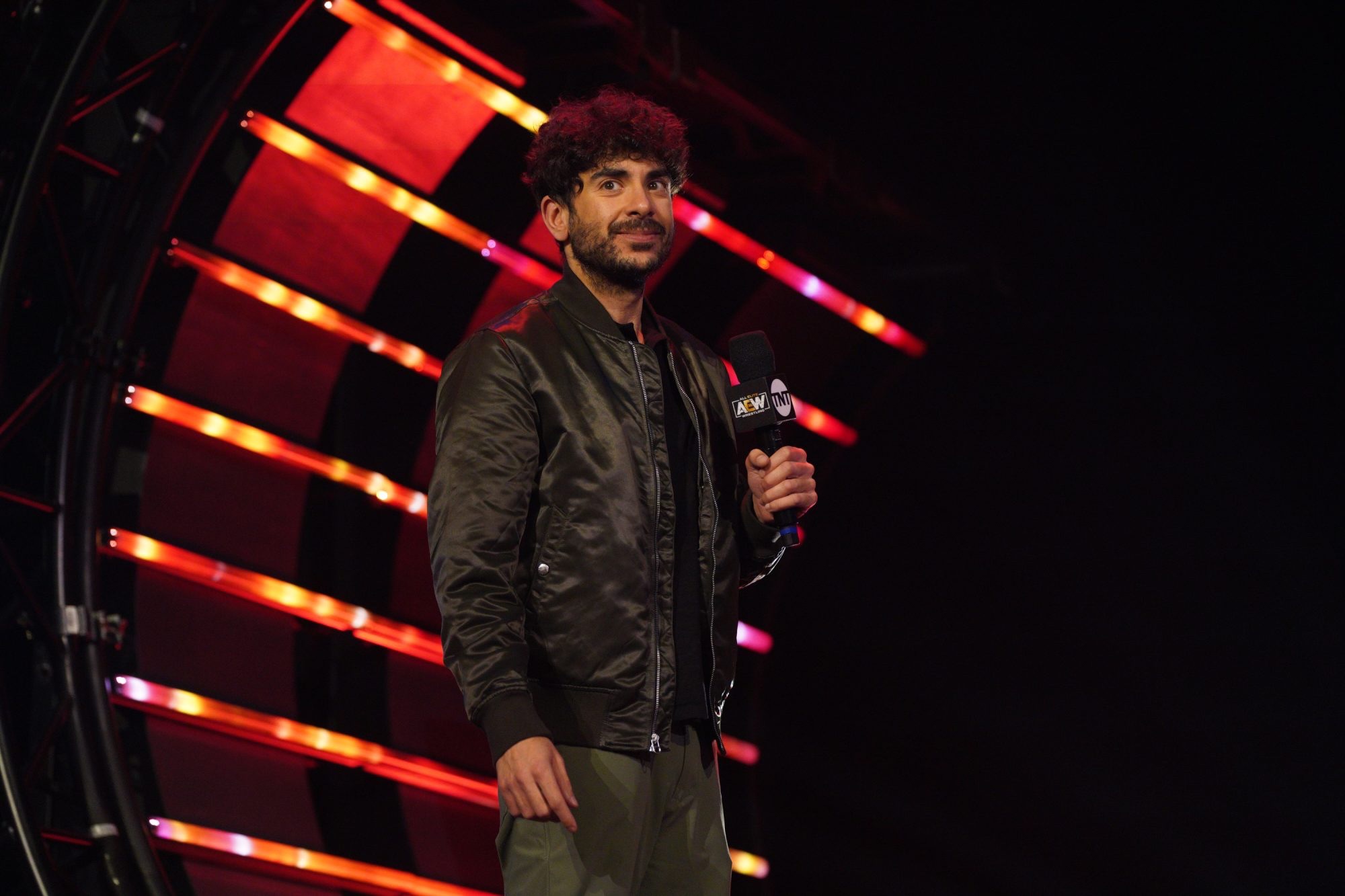 Tony Khan has provided some clarity over the recent updates to AEW.
On July 13, Fightful Select first reported that a document was sent round to those involved with AEW outlining some changes that were to be made regarding what was and wasn't allowed to happen during matches. Specified were bans implemented on unprotected chairshots to the head, blind moves backwards into the turnbuckle and taking items such as food and drink from crowd members.
To elaborate more on these changes, AEW Owner Tony Khan made a brief appearance on the Dan Le Batard Show, where he was asked if the changes were made to create a safer product for the wrestlers. Here, he assured fans that the alterations aren't going to drastically affect the on-screen product and are mostly just guidelines for referees.
"Yes, I want to have a great pro wrestling company, a hard-hitting pro wrestling company. Those aren't really crazy changes. It's nothing that's going to change the show. It's really more guidelines for the referees as much as anything else. It's good stuff for the wrestlers to know."

-Tony Khan
Ir remains to be seen whether AEW's changes provide a noticeable impact on the shows, though a safer environment is, of course, a positive for all involved. In terms of matchmaking, Tony Khan has previously stated that 'around 20%' of his ideas for matches have had to be changed in the past, whether that be through injury or otherwise.
As always, we'll aim to provide any further updates on AEW's internal changes and how it will affect their on-screen product as we hear more.