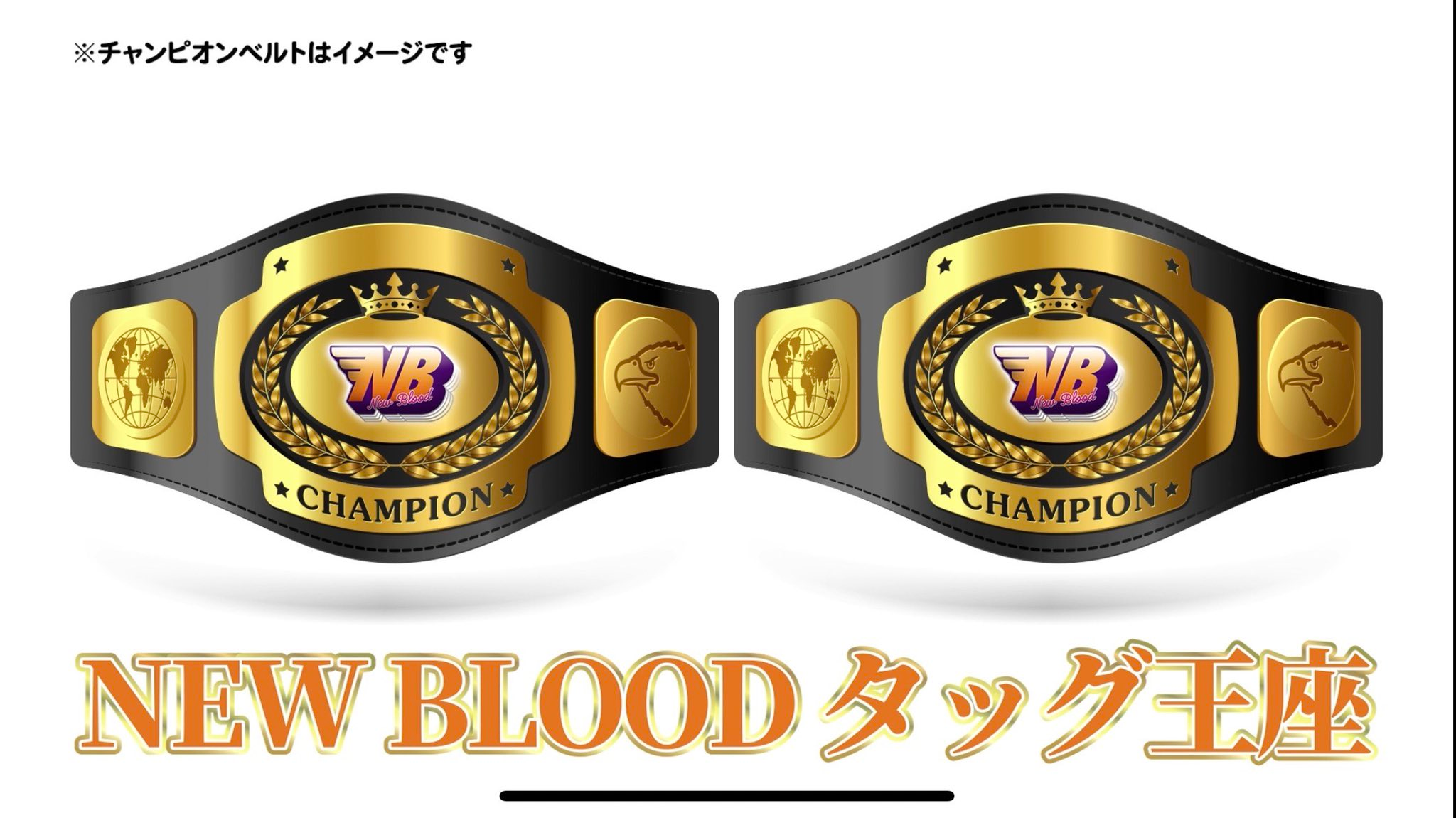 STARDOM
On the road to Queendom, STARDOM had the 6th Edition of the NEW BLOOD Show with a big announcement. A New Blood Tag Team Title will be introduced that is exclusively for the New Blood Shows and Wrestlers which brings big chances for the younger and less experienced talents that aren't ready yet to hold the Goddesses Of STARDOM Titles. The tournament will begin on January 20 at New Blood 7 and conclude at the first-ever New Blood Premium show in Yokohama Budokan on March 25.
The Show itself started with a Singles Match between STARDOM's Supernova Miyu Amasaki and Diana's Miran who just turned 13 years old. It was a short match where both Wrestlers showed promising potential for the future. Miran even showed a Lionsault, but in the end, Miyu Amasaki was able to pick up the win. Sanae Takebayashi also made her STARDOM debut against Oedo Tai's young Wrestler Rina. In a fun match, Rina picked up a quick win over the Wrestler from Best Body Japan. In a good Six-Woman Tag Team Match, the God's Eye Team of MIRAI, Nanami and Tomoka Inaba defeat the young STARS Trio of Hanan, Saya Iida and Momo Kohgo. The feud between Waka Tsukiyama and Ram Kaicho continued in a Tag Team Match here on New Blood. Waka brought in the Cosmic Angels Stable Leader as her Tag Team Partner, while Maika Ozaki made her STARDOM debut as Ram's Tag Team Partner. They are together in the Rebel X Enemy faction with Maya Yukihi and Rina Yamashita. Ozaki made Waka tap out, and Waka broke down after. She blamed herself for all the losses. Tam gave Waka an emotional speech after that Waka needs to get stronger to achieve her goal and win her first match.
The DDM Duo faced KARMA and Starlight Kid in a fun match-up that was there to establish the KARMA character. She uses a Fireball against the ref to cause a disqualification for her team. Starlight Kid said in the post-match promo that she and KARMA want to be the first-ever New Blood Tag Team Champions. In the semi-main event, Nanae Takahashi defeated Lady C in C's best singles match of her career. A great underdog babyface performance from her against the vet. She showed a lot of fire and passion here. Nanae got the best out of Lady C! The best Match on this show and another step in the right direction for Lady C. In the main event, Ami Sourei defeated Ruaka to retain the Future of STARDOM Title for the first time. Both had solid chemistry with each other and showed some good stuff. Mai Sakurai came out after and challenged Ami for New Blood 7. It will be her last chance to win the title before she hits her three-year anniversary as a Wrestler.
Full Results
Miyu Amasaki defeats Miran
Rina defeats Sanae Takebayashi
God's Eye (MIRAI, Nanami & Tomoka Inaba) defeat STARS (Hanan, Momo Kohgo & Saya Iida)
Rebel X Enemy (Maika Ozaki & Ram Kaicho) defeat Cosmic Angels (Tam Nakano & Waka Tsukiyama)
Donna del Mondo (Mai Sakurai & Thekla) defeat Starlight Kid & KARMA (Haruka Umesaki) via DQ after KARMA used a Fireball
Nanae Takahashi defeats Lady C
Ami Sourei (c) defeats Ruaka to retain the Future Of STARDOM Title
Also on the 16th, the line-up of the first-ever Triangle Derby, which is a Trios Tournament, got announced. The rules of the Triangle Derby are similar to the ones of the 2020 Tag League. It will be a round-robin style league between Triangle Red and Triangle Blue. No official matches will be between teams belonging to the same Block. The two teams of each block with the most Points will advance to the semi-final. The Triangle Derby will start on January 3rd.
Red Triangle Block
Bari Bari Bombers (Giulia, Thekla and Mai Sakurai)
H&M (Momo Kohgo, Mayu Iwatani and Hanan)
NEO STARDOM Army (Nanae Takahashi, Yuu and Yuna Mizumori)
Unique Glare (Starlight Kid, Haruka Umesaki and Ruaka)
Cosmic Angels (Tam Nakano, Natsupoi and SAKI)
Queen's Quest (Utami Hayashishita, Saya Kamitani and AZM)
X, XX, and XXX

Blue Triangle Block
Abarenbo GE (Ami Sorei, Syuri and MIRAI)
Classmates (Hazuki, Koguma and Saya Iida)
Prominence (Suzu Suzuki, Risa Sera and Kurumi Hiiragi)
Lollipop (Rina Amikura, Waka Tsukiyama Yuko Sakurai)
Rebel x Enemy (Ram Kaicho, Maya Yukihi and Maika Ozaki)
Oedo Tai (Natsuko Tora, Momo Watanabe and Saki Kashima)
MaiHime with C (Maika, Himeka and Lady C)