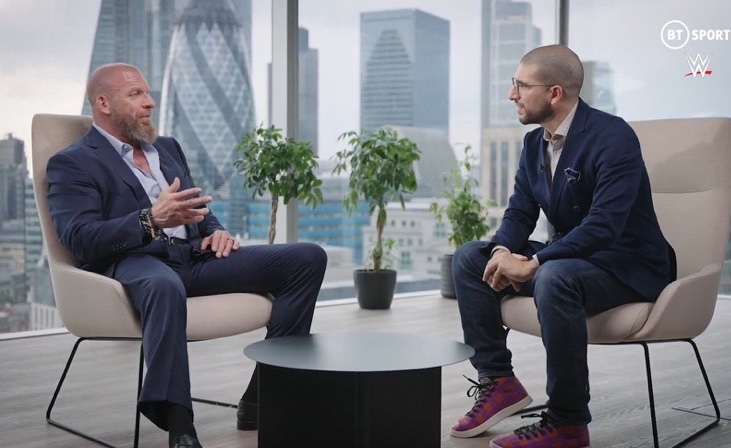 In an interview with Ariel Helwani of BT Sport, Triple H spoke about his running of NXT during it's rivalry with AEW.
Triple H discussed the 'Wednesday Night Wars' a 6 month viewership battle between WWE's NXT and AEW's Dynamite showings. During this time, Dynamite regularly received the most viewership of the two, and ultimately NXT was moved to Tuesday nights.
When asked by Helwani if he received any punishment for losing the head-to-head with AEW Dynamite, Triple H responded:
"People put so much pressure on this, all this competitive war. It never was that. Look, first of all, they (AEW) beat our Developmental System. Good for them. No, it was never that, there was never even a pressure of 'you have to beat that', like it was never that. It was put on the best product we could, like I said, it shifted over time"

– Triple H
Within the interview Triple H made it clear that the focus at that time was not with viewership battle. His defeat within the 'Wednesday Night War' did not have a huge effect on his career as shown by his recent promotion to chairman of WWE.
If you use any of the quotes above, please credit the original source with a h/t and link back to WrestlePurists.com for the transcription.