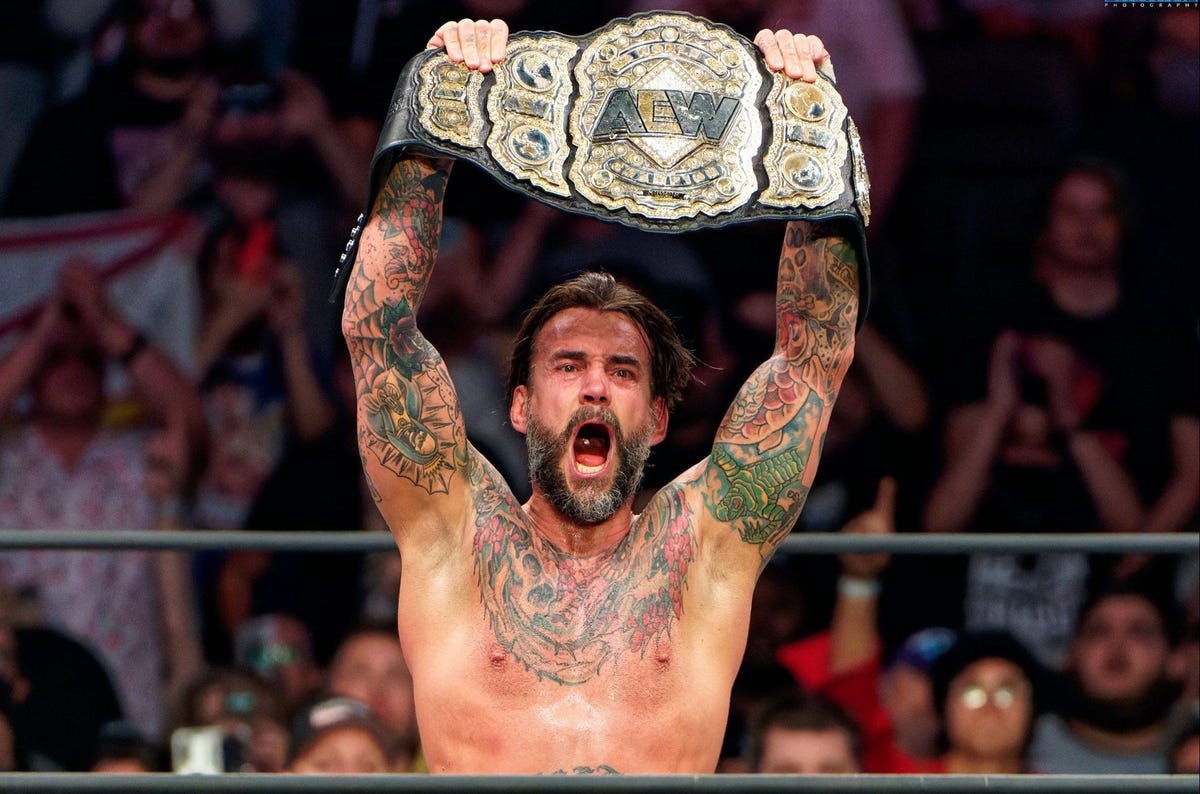 Additional updates have emerged regarding the upcoming AEW Collision announcement, including plans for a major return.
Earlier today, Dave Meltzer of the Wrestling Observer reported that AEW are set to announce both their new media rights deal with Warner Bros. Discovery and the debut of the long-rumoured AEW Collision show at next week's Dynamite at The Theatre at MSG.
Fightful Select have now provided an insight into several interesting details regarding AEW Collision, first noting that despite reports of a program between CM Punk and Chris Jericho, Punk has pushed for another return opponent
"There has been a Chris Jericho program discussed, but Punk had pushed for another return opponent out of the gate."

-Fightful
With AEW Collision reported to be an additional two hours of wrestling on Saturday night's, many fans have been wondering how the new show will affect AEW Rampage, with many believing that the program, originally proposed as a third hour of Dynamite, will begin to fade in importance as Collision gets underway.
Fightful noted that the current plan for Rampage is to utilise the show similarly to how WWF used to use Heat, whilst the majority of indie talents will be utilised mainly across Ring of Honor.
"AEW Rampage, we're told, will become more resembling what WWF Heat once was. We're told that many indie talent will be more likely to get opportunities on Ring of Honor programming."

-Fightful
Interestingly, the report also notes that whilst Fightful are aware of AEW content becoming exclusive to WBD platforms (not including ROH), they're yet to confirm that an entirely new rights deal has been agreed upon.
Whilst Fightful were unable to confirm that a new deal has been agreed between AEW and WBD, those that they spoke to noted that Collision is believed to be part of a new cash infusion for AEW and an extension of the partnership the two sides have held.
Regarding the rumoured figures circulating in terms of a possible billion dollar deal between the two sides, Fightful added that whilst this could be true if all of their deals are extrapolated, neither side have confirmed a specific figure at the time of writing.
Additionally, Fightful's report notes that despite Meltzer's report earlier today, WBD sources have indicated that the planned announcement for next week's Dynamite, which will serve as an upfront for the network, is the upcoming Collision debut.
"WBD sources had indicated to us that Collision was the planned upcoming announcement, as opposed to an all-encompassing deal that included Dynamite."

-Fightful
Reports had recently emerged indicating that WBD were interested in acquiring WWE's media rights when they become available. However, per Fightful's report, representatives from both sides hadn't heard of this being the case and quickly shot down these rumours.
In terms of AEW's taping schedule, several Saturday dates are already set to film Collision, although when necessary, the company is expected to book a venue for two consecutive days and film on Thursdays.
Fightful were unable to confirm if this has anything to do with keeping The Elite and CM Punk apart, although sources have indicated that both sets of talent would appear across both shows when it's called for.
Numerous reports have thus far indicated that a hard brand split isn't to be expected, with this report further confirming that to be the case, although the company are expected to approach the new show with the idea of presenting a roster that feels fresh.
"There isn't expected to be a hard brand split associated with this show, but we were told that there are plans to have a fresh roster approach with some significant names."

-Fightful
Whilst specific names are yet to be revealed, several talents that have been sidelined in recent months are of the belief they'll be featured on AEW Collision, however, they're yet to receive confirmation.
As always, we'll aim to provide any further updates regarding the upcoming AEW Collision announcement as soon as we year more.