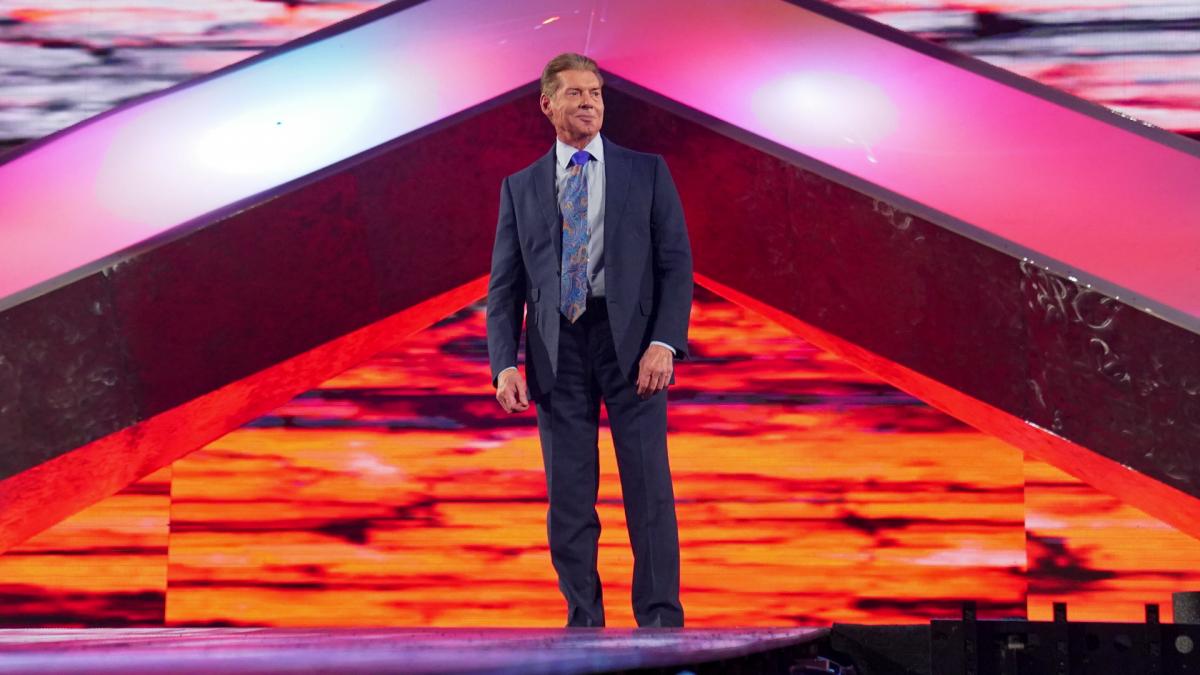 In the summer of last year, the Wall Street Journal published a number of reports revealing the former long-time Chairman and CEO of WWE Vince McMahon had paid several former female employees millions of dollars in company money, allegedly to cover up cases of sexual misconduct. As a result, McMahon shockingly announced his retirement on July 22nd, with his daughter Stephanie McMahon and Nick Khan being announced shortly after as the company's co-CEOs.
The Wall Street Journal have now provided another exclusive update on McMahon's status with WWE, revealing that the former Chairman intends to return to the company, with the aim of overseeing the potential sale of the business.
"Vince McMahon, the majority owner and former chief executive of World Wrestling Entertainment Inc., WWE plans to return to the company following his retirement last year amid a sexual-harassment scandal to pursue a sale of the business, according to people familiar with the matter."

-WSJ
The report continues to detail McMahon's plan to return, revealing that he is set to elect himself, as well as former co-presidents and directors Michelle Wilson and George Barrios to the board, however, this will require those currently occupying the positions that the trio expect to fulfil to vacate their roles.
"Mr. McMahon, who has majority voting power through his ownership of WWE's Class-B stock, has told the company that he is electing himself and two former co-presidents and directors, Michelle Wilson and George Barrios, to the board, the people said. The move to reinstate Mr. McMahon, which the board previously rebuffed, and the others will require three current directors to vacate their positions."

-WSJ
Regarding McMahon's expectations for the outcome of this bold move, the report states that he expects to be assume the position of Executive Chairman, though sources close to the matter told WSJ that he would require approval to do so.
As for Stephanie McMahon's position, the report highlights that it is currently unknown as to what this means for the company's current Chairwoman and co-CEO.
The reasoning behind McMahon's proposed return is then further explored by the Wall Street Journal, as they note that the 77-year-old feels that time is running out for a sale to be negotiated, due to the company's TV rights approaching their time for renegotiation.
"The 77-year-old sent a letter to WWE's board in late December detailing his desire to return to the company he ran for four decades, to help spearhead a strategic-review process, the people said. Mr. McMahon believes there is a narrow window to kick off a sales process because WWE's media rights—including for its flagship programs "Raw" and "SmackDown"—are about to be renegotiated, according to the people."

-WSJ
Continuing, the WSJ note that McMahon believes that due to the media landscape evolving rapidly and the increasing number of companies looking to own the intellectual property they use on streaming platforms, WWE stands to advertise itself as an attractive takeover prospect. The company's market value currently stands at just over $5 billion, following its first year of revenue above $1 billion in 2021.
Reports last month indicated McMahon's intent to make a return to the company due to his belief that he received bad advice regarding his retirement, however, at the time it was believed to be highly unlikely. Per the latest report, the board had indeed responded to McMahon's initial plans, stating that they'd be willing to work with him to review his proposal, although they emphasised the shareholders' likely disapproval at a prospective return.
"The board responded last month in a letter to Mr. McMahon that it was prepared to initiate a review process and would welcome working with him on it. However, it said it unanimously agreed that Mr. McMahon's return to the business wouldn't be in shareholders' best interest, according to people familiar with the letters."

-WSJ
Another interesting detail from WSJ's original reports was the potential for McMahon needing to pay reparations and reimburse the expenses for the investigation. It has now been revealed that McMahon has agreed to do so, although he declined when asked to agree to not return to the company, thus highlighting that he intended to do so.
"The board also asked Mr. McMahon to confirm his commitment to repay expenses incurred by WWE related to an investigation of the allegations and requested that he agree not to return to the company during government probes of the matter, the people said. Mr. McMahon said in response that he remains willing to continue working to complete any reimbursement for reasonable expenses related to the investigation, to the extent they aren't covered by insurance, but he declined to agree to not return to the company."

-WSJ
Utilising his significant stakeholder power, McMahon is reported to have communicated to the board that unless he has direct involvement as executive chairman from the outset of a strategic review, he won't support or approve any media-rights deal or sale, the people said, and thus it could be argued that the board's hand is being forced to an extent regarding his comeback.
As always, we'll aim to provide any updates regarding McMahon's return to WWE as soon as we hear more.