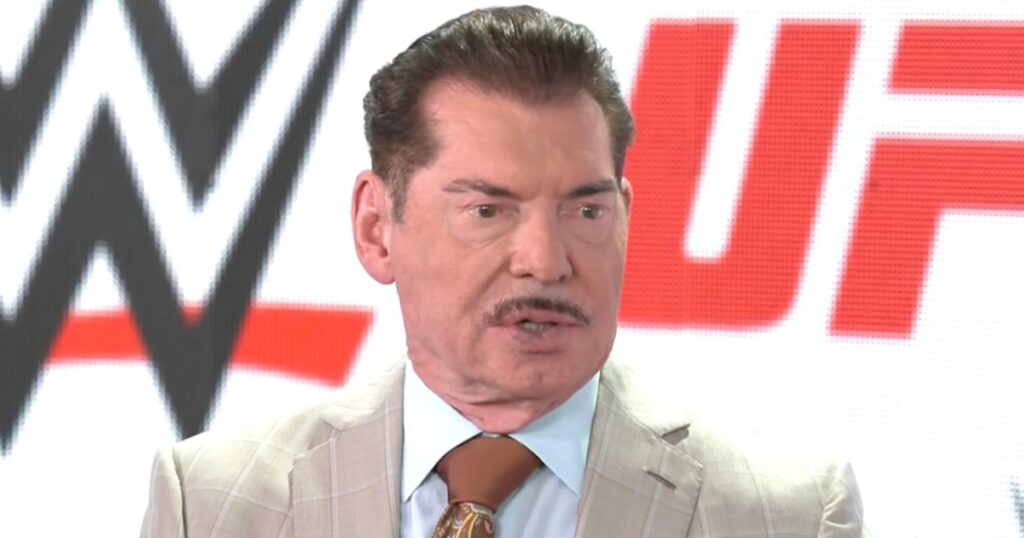 The 78-year-old reportedly made several changes to this week's episode of RAW.
This past Monday's episode of RAW saw a number of changes made to the shows lineup, naturally leading to speculation that Vince McMahon may be back involved following his recent major spinal surgery. It now appears as though that was indeed the case.
Speaking during the most recent episode of Wrestling Observer Radio, Dave Meltzer revealed that both McMahon and Triple H made changes to the show's lineup at the last minute, adding that McMahon was involved remotely.
'Vince McMahon made multiple changes to last night's RAW. There were also multiple changes made by Triple H at the last minute. McMahon wasn't at the show, but made changes remotely."

-Dave Meltzer
Meltzer continued, further noting that the reasoning behind the majority of RAW's segments not being advertised was due to the frequent changes throughout the day, with it once again being made known that Vince McMahon is back and is involved in making said changes.
Shortly following Meltzer's reports, Fightful Select provided additional insight into the changes being made at RAW, confirming that, whilst talent were initially unaware as to who was responsible for the changes, both Vince McMahon and Triple H were ultimately credited.
Regarding the changes themselves, Fightful Select revealed that Cody Rhodes was initially set to open the show. However, his segment was then moved to later in the night, with Jey Uso opening up the show instead.
It was then also added that the tag match between The Viking Raiders and Cedric Alexander & Shelton Benjamin was originally set for the show, before being bumped to Main Event in favour of Zoey Stark vs Natalya, with the company reportedly seeing Natalya being at the taping and not working the show as "disrespectful" following her stepping up in place of Becky Lynch in India.
"Viking Raiders vs. Cedric Alexander and Shelton Benjamin was originally slated to happen after the Baszler/Chelsea Green match. It was only slated for one segment, and ended up getting moved to the Main Event tapings. Adam Pearce was scheduled to produce those. Natalya vs. Zoey Stark (produced by Shawn Daivari) was originally slated to take place on the Main Event tapings and ended up being scrapped. Plans for them changed multiple times throughout the day, and Natalya was used in a backstage segment, but she was planned for that anyway. One source said that they felt that bringing Natalya to the Raw tapings and not using her in any capacity would have been disrespectful after she stepped up in India following Becky Lynch not being able to make the trip. We're told the adjustments to Main Event were made a few hours before the show."

-Fightful Select
Whilst Fightful were initially unable to pinpoint exactly how long McMahon has been back involved creatively since his surgery, Dave Meltzer is now reporting within the Wrestling Observer Newsletter that the controversial ex-Chairman and CEO of WWE has been back for several weeks and has been apart of production meetings.
"Vince McMahon is now back working after his WWE leave following spinal surgery, and has actually been back for several weeks. He was not at Monday's RAW, but was part of the production meeting making changes. He has been part of the production meetings for weeks now."

-WON
McMahon was recently present for the announcement of Endeavor's merger with WWE, with the sports entertainment titan and the UFC now under the same umbrella as TKO.
As always, we'll aim to provide any further updates on Vince McMahon's involvement in WWE creative as soon as we hear more.