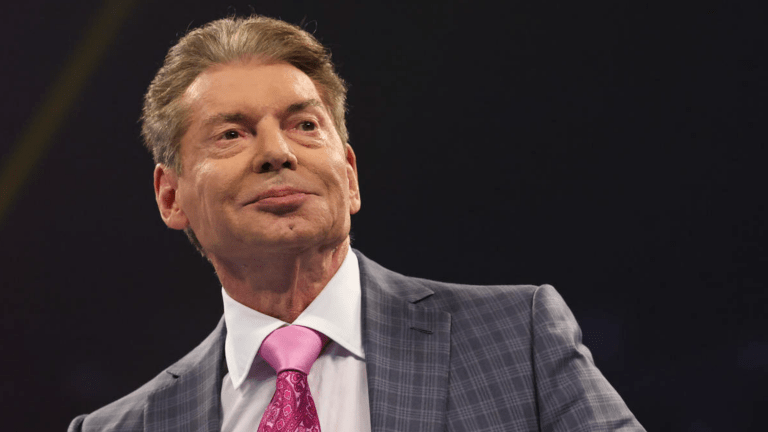 Following The Wall Street Journal's recent update on the developing situation involving Vince McMahon paying a reported $12 million in settlements to former WWE employees, Fightful Select have provided an insight into how McMahon himself has responded to the reports behind the scenes.
In typical Vince McMahon fashion, the former Chairman and CEO of WWE is said to be defiant in the face of such accusations.
"Upon publishing the story, Fightful was contacted by multiple WWE staff, including some who had remained quiet in the past about McMahon's handling of the situation. One told Fightful they wished they'd spoken out sooner, and said that McMahon's response would often go from "no selling the whole thing," to "being defiant." They also said that after Vince McMahon's "pointless" June 17 appearance, he returned to the Gorilla position and shouted "Fuck em!" seemingly in response to the allegations that caused his insistence to appear on television."

-Fightful
The report then notes that McMahon is scheduled to be at Smackdown tonight, although they were unable to confirm whether he'll be on the show itself.
Additionally, Fightful Select revealed that following The Wall Street Journal's initial report, a former talent contacted Fightful stating that at least one other major story would come out in the coming weeks, with said former talent now confirming to Fightful that the story in question relates to the $7.5 million settlement.
"When the initial Wall Street Journal story emerged, a former talent contacted Fightful and they said of "at least one major story" would come out in the coming weeks, but didn't feel comfortable identifying the story specifically. They confirmed to Fightful this morning it was tied to the former talent who gained a $7.5M agreement."

-Fightful
The report continues to note that several rumours in regard to McMahon's alleged behaviour have circulated throughout writing team throughout the years, although they were unable to confirm whether aspects such as coercion and NDAs were also well known.
One writer told Fightful that McMahon's relationships would on occasion be used jokingly as an excuse by the Chairman to explain why he was sometimes late to meetings before TV.
The report then provides an update on the status of John Laurinaitis within WWE, as the head of talent relations has also been implicated throughout the investigation process.
"Everyone that Fightful spoke with continued to believe that John Laurinaitis was "done" in the company, but believes he has a "golden parachute" deal with WWE that will likely take care of him. Female talent had contacted Fightful last year upon his promotion back into talent relations expressing their frustration. One higher up told Fightful "Johnny Ace's ninth life is about to be lost.""

-Fightful
Whereas WWE talent were reportedly briefed via memo about the original Wall Street Journal story, Fightful learned that no such memo had been issued in regards to today's story, with many talents expressing displeasure and extreme frustration with Vince McMahon's handling of the situation.
Fightful noted towards the end of their report that their request for comments from WWE went unreturned. Additionally, Fightful confirmed that they'd also reached out to those close to the situation, as well as Rita Chatterton, the former WWF referee who made rape allegations regarding McMahon in the 1980s.
As always, we will aim to provide any updates on this developing situation as soon as they become available.