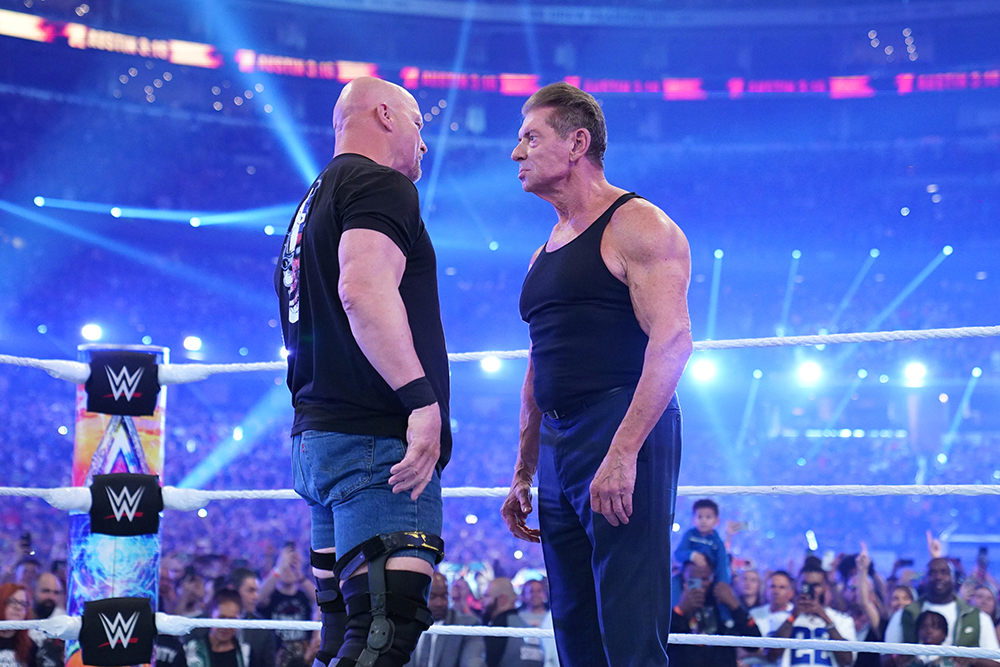 Vince McMahon has been a constant presence on WWE TV since Survivor Series last year, aligning with rising star Austin Theory.
Following Theory's loss to Smackdown commentator Pat McAfee, McMahon challenged the former NFL star to a match, defeating him following assistance from his protégé.
This was McMahon's first match since Wrestlemania 26 outing against Bret "The Hitman" Hart, which was widely criticised by fans as one of the worst in the shows history.
Many were shocked when reports emerged regarding plans for McMahon to compete at this years Wrestlemania, given that the CEO of WWE is now 76 years of age. Fightful Select has recently learned that the fans weren't the only ones concerned, with members of the creative team strongly against the idea.
"McMahon was said to have made the decision to wrestle on the show months ago, and Fightful learned that numerous people close to him and on the creative team vocally expressed that they thought it was a terrible idea."

Fightful Select
In the aftermath of McMahon's victory, his perennial arch-nemesis "Stone Cold" Steve Austin hit the ring, and following a brief moment of respect between the pair, "The Rattlesnake" delivered a hilariously bad stunner to the chairman of the board.
Fightful also noted that despite the initial pushback to the idea of Vince stepping into the ring, and the horrendously poor stunner sell, the reaction to McMahon's first match in 12 years was mostly a positive one.
"There were plenty of laughs had by the team and Vince McMahon himself in the days that followed the event. The line we were given is that McMahon recognized it was a terrible performance and sell of the Stunner, but chalked it up to "as long as people were laughing and entertained, it's okay."

Fightful Select
Whilst McMahon is set to continue his role on-screen as a mentor-like figure to Austin Theory, we'd be shocked to see him ever compete in an official match again. Although given what we know about Vince, perhaps we can never be 100% sure.