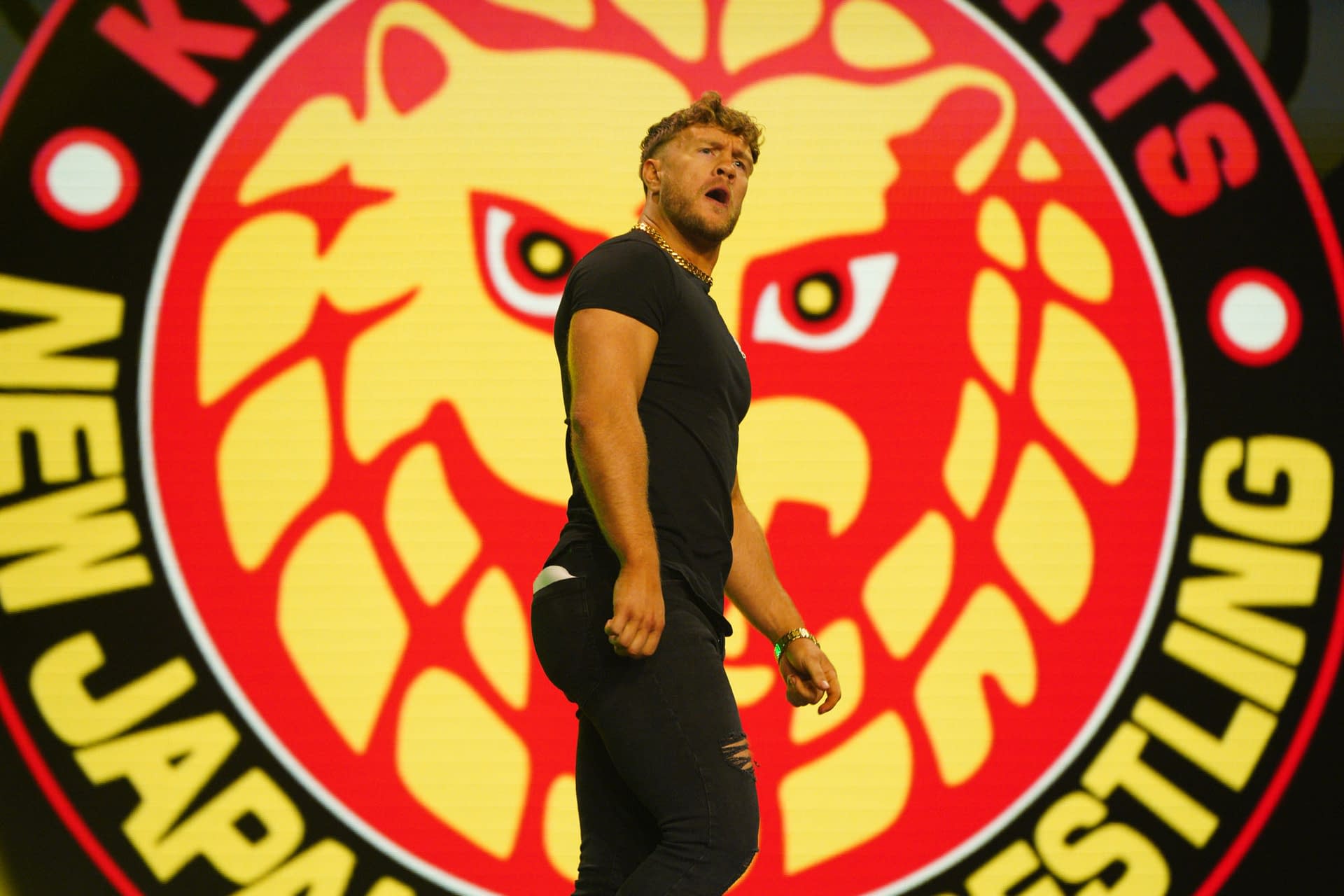 With NJPW's Wrestle Kingdom 17 event just two days away, fans don't have long to wait until Will Ospreay and AEW's Kenny Omega square off in the Tokyo Dome in what many are expecting to be an early frontrunner for 2023's Match of the Year due to the level of the two performers. Ospreay is currently New Japan's IWGP US Champion, a title he'll be putting on the line against the former champion at the company's biggest show of the year.
The former IWGP World Heavyweight Champion recently spoke to Fightful ahead of his match with Omega, where he revealed that his contract with NJPW will be up next year. Whilst Ospreay admits that he can't be sure what the future will hold for him in 2024, he believes that he'll likely remain with the company for the foreseeable future.
"It's flattering to know where people want me to show up and where they want me to go. I signed a five-year [deal] in 2019, so that will be up next year. My heart says I'll still be with New Japan. I won't lie, I have mad anxiety when it comes to America just because I come from such a small area and America is so big. I've only really dipped my toes into American wrestling. I did my stint with Ring of Honor, but I think I wrestled there maybe ten times. I kind of like to arrive and leave, and not stick around too long. That's no one's fault besides my own. It's a mad anxiety that I do have. The time that I did have with AEW did open my eyes and what I think that I know about myself and how good I am as a professional wrestler, being over there did make me take a step back and say, 'maybe there is more to learn.' My heart does belong to New Japan. These guys are the reason why I am a star. There was the EVOLVE contract and that could have opened door ways, but I knew, in my heart, if I stuck it out with New Japan and worked hard, no one has the work ethic that I do when it comes to wrestling. A lot of guys put their work ethic in social media, bodies, and other ventures outside of wrestling, but my whole thing is, I wanted to be one of the best wrestlers going, and that's down to everything New Japan has done. The thing that works with New Japan is, I can stay in Essex, fly out, business class, head over and live a real comfy life where I've got my family and New Japan, but with other options, I don't know what's going to happen, but my heart says New Japan."

-Will Ospreay
Ospreay then delved deeper into his contract with NJPW, discussing his salary and opening up about how he wants to ensure that his family is taken care of for years to come thanks to his efforts.
"Money talks these days. I'm on phenomenal money, it's money that I could literally only dream of. It's one of those things where, I want to make sure my mom and dad never have to work again. I want to make sure this house is paid off one day. I still got 24 damn years left on the mortgage. A long way of bumping and feeding to go. I'm just inspired to wrestle at my best and to have complete freedom of who I am as a wrestler. If anyone else had control of me — New Japan allows me to be as fluid and crazy as I want. Having someone else have control of me does intimidate me a little bit because I'm not the best actor, but I'm one of the best wrestlers."

-Will Ospreay
Ospreay's bout with Omega on January 4th will be one of the show's two co-main events, with Jay White also defending his IWGP World Heavyweight Championship against Kazuchika. The card will also feature KAIRI defending the IWGP Women's championship for the first time against Tam Nakano, with numerous reports indicating that former WWE Superstar Sasha Banks will be appearing on the show.
Ospreay undoubtedly had a stellar 2022, landing himself on the nominations list for Wrestler of the Year in our inaugural WrestlePurists Awards. If you haven't voted yet, you can do so here.