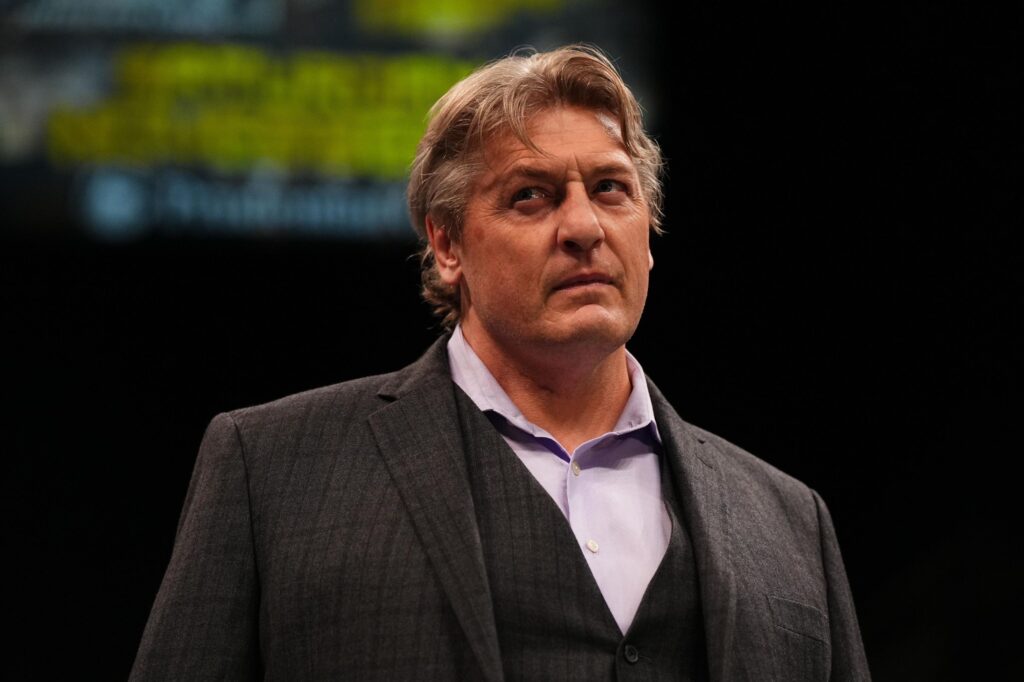 Towards the end of 2022, William Regal departed AEW upon the expiry of his contract, with the former Blackpool Combat Club manager set on returning to WWE to be with his son Charlie Dempsey and be a coach. Prior to his exit, Regal had turned heel on the aforementioned faction by helping MJF capture the AEW World Championship from Jon Moxley, however, MJF would ultimately turn on Regal himself, writing him off television with a head injury.
Appearing on Distraction Pieces Podcast with Scroobius Pip in an interview that was said to have been recorded "a few weeks ago", Regal commented on his time with AEW, stating that he hasn't truly been able to appreciate it due to it feeling like it's flown by.
"As you know, I left one company, I've gone to another, it's like a blink of an eye, I start back with WWE again and it's like nothing has ever happened and nothing has changed in the slightest. It's weird. Anybody that is listening that's young, I know you don't like listening to older people; make the most of every second you have on this earth. It really is, you get to a certain age and time goes so quickly and we waste a lot of it. Sometimes you think, 'I'm going to make the most of it.' Even trying to make the most of it, you end up not making as much of it as you can and it's gone. I just had a wonderful seven or eight months with a real good group of my friends, and boom, it's gone in the blink of an eye. I haven't even caught up with any of the stuff we've done because it's just the way it is,"

-William Regal
Regal continued, highlighting that he initially came into AEW with a different plan that never transpired as far as his roles and responsibilities were concerned and that he's expecting his upcoming role with WWE to allow the focus to remain on the talent rather than himself.
"This will be the last thing that I'm doing. If you're into the wrestling, it was a bit convoluted and finished off the way it finished off where I've been in AEW, but I'm back with the WWE by the time you hear this. I've had people asking me to do things. There is a lot that happened this year and a lot of things that made me go, 'I'm quite happy being not in the limelight.' I have been for many years. I had my time and I had a nice little gig with NXT for a long time where I just showed up occasionally, and then in the pandemic, I was used a lot more because we had to go into survival mode and there were certain characters and it changed things a little bit. I said, 'Don't use me as much, if you don't mind, it should be about the talent, not about me.' This (interview) will be the last thing I'm doing. Unless WWE asks me to do something as myself, I'm doing nothing else about anything or wrestling for at least a year. I'm happy with that. That was one of the things, in the last months of AEW, it was getting far too much about me. It should have been about the talent I was with, not about me. I'm quite happy being in the background. All it is is grief. I've had my run. I couldn't have had a better last few months as far as TV and doing that, but I didn't go there with that intention. The intention was to do something different, and it started off the way it did, but I didn't expect it to end up being this thing that it was for the last seven months where I just became talent. I went there with a different plan because I was asked to go there to help out in a different capacity, and that never transpired. Okay, I'm done."

-William Regal
The 54-year-old now finds himself as WWE's Vice President of Global Talent Development, with it being noted that part of the terms regarding his AEW departure was that he isn't to appear on-screen for the company throughout the entirety of 2023.
As always, we'll aim to provide any further updates on William Regal's return to WWE as soon as we hear more.
H/T to Fightful for the transcription.