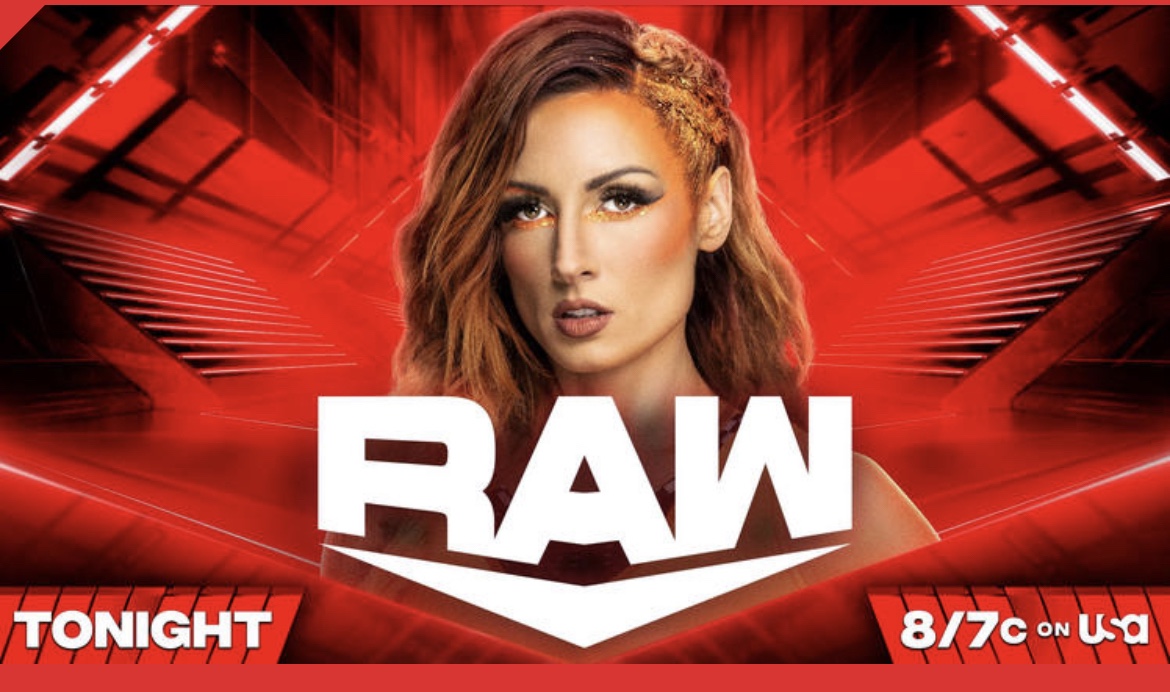 Welcome to the Wrestlepurists' live coverage of Monday Night Raw for the August 7th, 2023 episode.
CODY RHODES IN-RING PROMO
After an eventful and controversial Summerslam, we are live in Minneapolis, Minnesota. Kicking things off is the American Nightmare Cody Rhodes, who is fresh off his victory over Brock Lesnar. They had an incredible match on Saturday and Brock firmly put Cody over. Cody wants to talk about one of Minneapolis' own. He says it has been an honor and a misery to survive Brock. Cody says he shared his shock at Brock shaking his hand with his mother, who told him that Brock Lesnar just acknowledged you. The crowd popped big for the Roman tease. Cody says at this point he feels like he could beat anyone in the world. Cue the World Heavyweight Champion Seth "Freakin" Rollins. Seth says Cody was the first one to answer Seth when Seth addressed the state of the World Championship, so this is him returning the favor. Seth says if Cody thinks he can beat anyone in the world, they should put that feeling to the test. Before Cody can respond, the Judgment Day comes out sans Finn Balor. Damian Priest says the two of them in the ring are confused thinking they run Monday Night Raw. Rhea Ripley says they run Monday Night Raw. Priest says they don't dictate what happens to championships around here, Senor Money in the Bank does. Priest says Cody may be done with the Beast, but Dirty Dom isn't done with Cody. Dominik starts to get drowned out by the crowd, but then Finn jumps Seth from behind. The teams brawl until Sami Zayn runs to the ring to even the odds as the faces clear the ring. Cody grabs the mic and says he has a solution for all of this. Tonight it will be The Judgment Day against Cody, Seth, and Sami in the main event!
BACKSTAGE WITH RICOCHET & ADAM PEARCE
Ricochet complains to Adam Pearce (who really may be done texting) about Logan Paul using the brass knuckles. Adam apologizes to Ricochet and says that was Saturday, this is tonight. He brings in Chad Gable, Matt Riddle, and Tommaso Ciampa. Adam tells them all that they are all just one victory away from greatness. There will be a fatal four way tonight with the winner going on to face GUNTHER for the Intercontinental championship. Chad Gable mentions he is from Minnesota, so let's see if he gets the big hometown win.
CHAD GABLE DEFEATS RICOCHET, MATT RIDDLE, AND TOMMASO CIAMPA
The four men start by trading rollups. Double ankle locks by Riddle and Gable, but Ciampa and Ricochet are able to escape. Gable and Riddle grapple until Ciampa breaks things up. Ricochet finally goes up high with a flying clothesline on Ciampa. Everyone is leaning into their strengths in this one. Gable is going with the grapple game, Ricochet with the high flying, Riddle with MMA style, and Ciampa with heavy strikes. Ciampa goes for a bicycle knee but Gable reverses that into an ankle lock. Ciampa gets to the ropes but since its a fatal four way, there are no rope breaks. The move is only broken up when Riddle comes in with a knee. These four men are going faster than I can type! Riddle hits a superplex on Ciampa, and Ricochet and Gable both come flying off opposing turnbuckles with dives. But Riddle and Ciampa both get their knees up and reverse into pins for dueling two counts. All four men are on their knees exchanging strikes as the crowd tries to catch their breath. Ciampa nails the Willows Bell on Riddle, while Ricochet jumps over them both with a dive onto Gable. Ciampa catches Ricochet out of mid air with a knee and hits a lungblower on Ricochet for a very close two. Riddle nails Ciampa with Bro Derek but Gable breaks up the pin with the Flying Headbutt. A huge Gable chant breaks out for the hometown boy. Gable goes for the Chaos Theory on Ricochet and then Riddle but gets interrupted each time. Finally Gable hits Chaos Theory on Ciampa for the three count. Chad Gable is the new number one contender for the Intercontinental Championship.
This was an awesome match that you should watch back, I simply wasn't able to do it justice. Unlike a lot of WWE style fatal four ways, all four participants spent almost the entire match in the ring together. Gable grabs his son who is dressed just like him for a celebratory lap around the ring. I can't wait for this title match.
BACKSTAGE WITH CODY RHODES, SAMI ZAYN, and SETH ROLLINS
Cody and Sami are talking when Seth comes in and says he wants the match tonight but doesn't want to be on a team with Cody. Sami says he doesn't expect Seth and Cody to solve their problems overnight, but he is sick and tired of the Judgment Day. Sami mentions how the Judgment Day took out Kevin Owens, and tonight they have a chance to deal with the Judgment Day once and for all. Sami asks if they are cool? Cody says he is cool, and Seth takes a while to answer before he says he is as well. Sami ends by saying it doesn't feel cool.
recap of tribal combat from summerslam
We see a recap of the Tribal Combat main event from Summerslam. I agree with most people who said the match was paced wrong and went on too long. I'm a lot more bullish about the Jimmy turn then most, but I'm also suffering from Bloodline fatigue. I think it'd be a lot easier to swallow if Roman didn't have the title still.
BACKSTAGE WITH THE MIZ
The Miz tells a photographer that she only has three minutes of his time, but she says he will have to wait. Miz asks for who and YEAH it's LA Knight who is getting photographed. I'm all for this feud, especially if its a small one to give Knight another win.
SHINSUKE NAKAMURA DEFEATS BRONSON REED
We have what is technically a heel versus heel match up, but I'm guessing the fans will lean towards Nakamura on this one. Bronson Reed now has "BIG" in front of his name These two are fighting after some interference during the Nakamura and Ciampa beef. Reed is using his power to keep the advantage, while the crowd is massively on Nakamura's side. Nakamura uses his strikes to get a flurry of offense onto Reed but just one splash from Reed turns the tide back in his favor. And at 8:54pm we are taking a commercial break in the commercial free hour? Back from break with Nakamura doing all he can to take the big man down. This match started really slow but has picked up. Reed hits an awesome ripcord Powerslam to once again snuff out Nakamura's momentum. Reed hits a running powerbomb that somehow only gets a two count. Nakamura goes for the Kinshasa but Reed scoops him up and hits a Jagged Edge slam for the two. Reed misses the Tsunami and Nakamura connects with a Kinsahsa to the back of the neck. Nakamura lines Reed up and hits another Kinshasa for the win! Wow I didn't expect to see Nakamura win here, but it looks like they might be moving him back towards a face run? Either way, Nak looked excellent here and the crowd was all the way behind him.
backstage with raquel rodriguez & adam pearce
The doctor tells Adam Pearce (with Raquel Rodriquez sitting there) that she is just not cleared yet. Candice LeRae and Indi Hartwell are there and console her. A little awkward to not have Raquel really say anything.
BACKSTAGE WITH MAXXINE DUPRI & LUDWIG KAISER
Maxxine Dupri is on the phone and tells someone she is so excited for Coach Gable. Ludwig Kaiser comes in and tries to flirt with Maxxine. He says he is here to congratulate Gable and tell him that GUNTHER is going wipe the floor with Gable. Kaiser says he has had his eye on Maxxine for a few weeks but she has to understand that people like him are better than the boys she is running with. Kaiser gets a slap from Maxxine and Otis comes in to challenge Kaiser to a match tonight. Really glad to see Kaiser branch off into some stories of his own, even if they are just offshoots of GUNTHER's at the moment.
becky lynch in-ring promo
Becky says she is so close to the end. It's been months of her doing everything she can to get her match with Trish. Becky is tired but also hopeful. She is ready to put an end to this saga when next week she gets her rematch against Trish Stratus. "The greatest of that generation versus the greatest of this generation, and the next generation and the next generation…" Becky says she is excited that there will be no interference next week as Zoey Stark is banned from ringside, and that brings out Zoey. Zoey says her and Trish already beat Becky. Zoey says Becky Lynch is scared of Zoey Stark since she got Zoey banned from ringside. Becky asks Zoey what is she doing. Becky says Zoey is gifted, but maybe that's the problem. Maybe that's why Zoey hitched her wagon to Trish Stratus. Becky says Zoey could be fighting for the championship but instead is playing second fiddle to someone who won't even be here next week after Becky beats her. Zoey says she is the baddest in that locker room which brings out Shayna Baszler to a pop! Becky says Shayna is looking rough, and she is. Shayna says "yeah you should see how Ronda Rousey looks tonight, but you wont because…I drove Ronda Rousey out of WWE." Shayna asks Zoey to tell her again who is the baddest now? Zoey says Shayna looks like the baddest punching bag of all time. Zoey says if Shayna keeps running her mouth, she'll send Shayna home just like Ronda Rousey. Becky says she has a good idea, why not have Zoey and Shayna go one on one right now. Adam Pearce comes out and agrees and makes it official.
I enjoyed this. Zoey is still a bit awkward on the mic but she is not afraid to retort, and will only get better with more exposure. I love them immediately capitalizing on Shayna's win and inserting her here. Let's see if she gets the win.
BACKSTAGE WITH FINN BALOR, JD MCDONAGH & DAMIAN PRIEST
JD McDonugh is finally back and talking to Finn Balor. Priest wants to talk to Finn in private, but Finn says anything Priest wants to say to him he can say in front of JD. Priest asks why Finn didn't come out with them tonight and went against the plan and attacked Seth. Finn says it's because Saturday Priest clearly didn't follow the plan and it cost him the World Championship. Priest says he was there to help Finn win the championship, and that even with his help Finn failed. Finn says maybe he failed because of Priest. Rhea tries to keep the peace. JD interrupts and says while it's not his place, it seems like the Money in the Bank briefcase is getting in-between Finn and Priest, and that maybe Priest should get rid of it.
SHAYNA BASZLER DEFEATS ZOEY STARK
Becky is at ringside sipping on Lemonade "with no bitterness at all" per Wade Barrett LOL They put over Shayna as the only person to ever submit Ronda Rousey. Hopefully they get a lot of mileage out of that. Shayna is clearly not one hundred percent, a true badass out there battling through it. This also allows Zoey to be in control in a match where she'd normally be an underdog. Shayna starts to take over with some strikes and throws, but the fresher Zoey takes it right back. Zoey is keeping pace with Shayna, staying alive just when it seems Shayna is going to put her down with a suplex or a kick. Zoey rips the elbow pad off of Shayna and tries and stomp Shayna's elbow like Shayna usually does to others. Zoey springboards but gets caught into the Kirifuda Clutch but Zoey is able to escape and throw Shayna to the outside. Zoey starts talking trash to Becky, which allows Shayna to lock the Kirifuda back in. Zoey once again gets out with an armbreaker on the ropes. Once back into the ring, Shayna struggles but is finally able to get Zoey up for Ronda's old slam finisher for the three count. I'm a big fan of wrestlers taking the finisher of the wrestler they "retired."
INTERVIEW WITH SHINSUKE NAKAMURA
Shinsuke Nakamura requested this interview time with Byron Saxton. Nakamura says he is tired of people getting in his way, but tonight he won. So from now on, he will carve his on path. They are cut off with the sound of chaos backstage and we cut to JD McDonagh wailing away on Sami Zayn. Sami's elbow looks gross. Look I'm happy for the story progression in the Judgment Day but did we need to cut through Nakamura's interview to do it? I'm guessing Nakamura will use this disrespect next week but I'm not entirely confidant.
LUDWIG KAISER DEFEATS OTIS
After last weeks great win by Kaiser over Riddle, Kaiser gets another one on one showcase against Otis. Kaiser starts throwing right hands but Otis just shakes those enormous legs. Kaiser is laser focused on Maxxine on the outside as he rains down elbows onto Otis. Otis takes advantage of the Maxxine distraction and sets Kaiser up for the caterpillar. Giovanni Vinci jumps up on the apron but Otis suplexes him inside the ring. As the referee is trying to clear the ring, GUNTHER comes in and hits a big boot to Otis. Kaiser nails the step up Enziguri to Otis for the win. Kaiser and Vinci immediately attack Otis until Gable runs into the ring to make the save. Gable stares down the Intercontinental champion as "Gable" chants rain down. A short and sweet match that advances multiple stories and gives Kaiser another win. All good things for me.
BACKSTAGE WITH CODY RHODES & SETH ROLLINS
Jackie Redmond is outside the trainers room and asks Cody and Seth about the status of Sami Zayn. The two talk at the same time before Cody defers to Seth and leaves. Seth says that Sami wants to go but the doctors aren't going to clear him tonight. Seth says it's three on two tonight, and since Seth doesn't trust Cody it might as well be three on one. Just then Nakamura comes into frame and says he will be their partner. Seth accepts and we have a main event. You know what, I'm going to eat my words about Nakamura already. Glad they followed up.
THE MIZ IN-RING PROMO
The Miz is out to speak about his loss at Summerslam and LA Knight stealing his photography session. Miz asks what happened to showing industry leaders like himself, proper respect. Miz says LA Knight's name and the crowd says YEAH. Miz says that LA Knight did not shake his hand and introduce himself. He is sick and tired of the lack of respect and OH LET ME TALK TO YA. LA Knight isn't wasting anytime. Knight comes out to a massive ovation (as usual) and says he thought him and the Miz had a great introduction in the battle royal. But if not, let him introduce himself with everybody saying L A KNIGHT YEAH. Knight offers his hand but Miz says no. Miz says that you strip away all the charisma, money and success from the Miz and then you get LA Knight. He calls Knight a flash in the pan. Miz thinks Knight is an attitude era fan boy cosplaying in his ring. Knight says he doesn't have a problem with the Miz, but trust him when he says he doesn't want to make this personal. Miz says his career IS personal. He took it personal when he was kicked out of the locker room when he started. Miz took it personal even though he main-evented Wrestlemania. He asks Knight what he has done for the past twenty years. Knight says clearly Miz has chosen personal. Knight states for the past twenty years he has been making himself a dangerous man. "I've been clawing, scratching, doing everything i needed to on the outside looking in while this place bet on all the wrong horses, you being one of them." Knight says Miz had a twenty year head start because he is safe. They knew they could smack him around, kick him out of the locker room and he'd take it. The line on Knight is "were not ready to take the chance on him yet." Because they knew if Knight came in and they tried to smack him around, he wouldn't take any mess. Knight says he is on the climb and Miz's career is in the toilet. Knight says he doesn't mind making Miz a stepping stone on the way to the main event. Miz absolutely loses it and says HE is the main event and Knight isn't on his level. Knight says that's an interesting theory because he is looking Miz dead in his eyes. Knight tells the Miz to prove him that he isn't on his level because Knight isn't going anywhere. Knight throws down the mic and Miz takes off his jacket. Miz feigns leaving but throws his jacket on Knight and takes a cheap shot. Miz tries for a Skull Crushing Finale but Knight reverses and hits the BFT! Knight grabs a lifeless Miz's hand and shakes it.
This was great, exactly the promo battle Knight needed to go to the next level. Miz is a top notch promo, and has always been great and presenting the "detractors" positions. Both men did a great job here. The line about this place betting on the wrong horses was particularly awesome.
BACKSTAGE WITH VIKING RAIDERS
The Viking Raiders say the Gods have called and they challenge anyone? And here they are for a match. Okay I can vibe with that as an open challenge video.
THE NEW DAY DEFEAT THE VIKING RAIDERS
The New Day is back! This is a much welcome infusion in the tag team division, and Monday Night Raw overall! Xavier Woods starts things with Erik and makes a quick tag to Kofi Kingston. The former tag team champions make quick tags to keep the pressure on Erik. Ivar hits a spinning kick on Woods and then a splash from the top but it only gets a two count. After the early flurry, Erik and Ivar are isolating Woods from Kofi. Woods fights off Ivar and then hits a tornado DDT on Erik; allowing him to make the hot tag to Kofi. Kofi hits all the old favorites including a Boom Drop to Ivar. Erik goes for a pop up powerbomb but Kofi counters with a hurricanrana. Kofi tags in Woods and hits the Trouble in Paradise on Ivar. Kofi dives to take out Erik, while Woods hits the Limit Break for the three count!
INTERVIEW WITH BECKY LYNCH
Byron Saxton is trying to ask Becky Lynch about next week's match against Trish Stratus. Shayna comes in and says she didn't need Becky's help tonight. Since Ronda is gone, Shayna has a whole list of scores to settle and the Man is on that list. Becky smiles and says she isn't hard to find. I'm looking forward to that for sure.
INTERVIEW WITH THE NEW DAY
Kofi and Woods are celebrating while Jackie Redmond comes in. They don't know who she is (which is great, more of this!) but once she tells them she works there they figure she wants to know how they feel after their return. Woods says with whats going on with the Street Profits and the Uso's, it's about time the New Day comes back to the tag team scene. They end it by saying they will soon become the new WWE Tag Team Champions. I'm not sure how the timelines will match up, but I sure could go for the New Day versus Sami and Kevin.
THE JUDGMENT DAY ENTRANCE
Michael Cole announces the torn MCL for Sonya Deville but no other announcement on the WWE Womens Tag Team Championships. The Judgment Day are out for our main event and Finn isn't taking his eyes off Priest. Priest offers a fist bump that Finn accepts after hesistating. Rhea is basking in their entrance until Raquel Rodriquez ambushes her from behind. Raquel pounds away on Rhea until they are separated, but that's not going to work. Rhea and Raquel continue exchanging blows until Candice and Indi are separating them as well. Rhea throws Indi into the barricade and tosses Candice around. Candice goes right for Rhea and now they have to be separated! Very well done here, if you want to milk the Raquel injury angle and save their match for the PLE, not a bad idea at all to do Rhea and Candice in the short term.
CODY RHODES, SETH ROLLINS & SHINSUKE NAKAMURA DEFEAT THE JUDGMENT DAY
Dominik is trying to calm Rhea down, while Finn and Priest continue to stare daggers at each other. I'm wondering if Shinsuke is going to backstab Seth or Cody (or both) here. Payback is a little less than a month away, I'd assume they want to set up one of their main events soon. Nakamura wants to start the match even though he already wrestled tonight. Finn looks like he is going to start before Priest tags himself in. Dominik tries to diffuse the tension by tagging himself in and starting with Nakamura. Dominik gets some facewashing from Nakamura's boot for his efforts. Priest and Finn are working together to isolate Nakamura, though it really does feel like that alliance could crumble at any moment. Quick tags between all three members of the Judgment Day to immediately make me look like a fool. Nakamura counters South of Heaven with a step up knee and tags in Seth. Seth hits a slingblade on Priest and wins a power struggle to land the falcon arrow. Priest catches Seth off a springboard and the Judgment Day are back in the drivers seat. Dominik hits the first of the three amigos and then knocks Nakamura off the apron. He goes back to Seth who takes Dom's head off with a lariat. Seth tags in Cody to a huge ovation, and Cody takes out all the members of the Judgment Day. Cody and Finn jockey for position, until Cody is able to plant Finn with a Cody Cutter. Dominik breaks it up and now all six men are brawling. Cody has Finn hooked for the Cross Rhodes but Priest nails Cody with the briefcase. He hands it to Finn but Sami Zayn comes out from the crowd and attacks Priest! Zayn takes out Priest while Finn holds onto the briefcase. He tries to use it on Seth but gets a superkick for his trouble. Cody hits the Cross Rhodes on Finn for the win! The babyfaces celebrate with Cody trying to get Seth to join in. Finally Seth extends his hand to Cody and they shake and pose on the turnbuckles. And THERE IT IS! Rollins gets down and eats a Kinshasa from Nakamura as we go off the air.
Fun main-event as they almost always are nowadays on Raw. That shouldn't be taken for granted because there used to be a steady calendar of stinkers. But it is unfortunate we basically had Nakamura turn soft heel a few weeks ago, only to lean babyface tonight and then turn again. There is a fine line between nuisance and not planning. But I'm looking forward to Nakamura and Rollins. I'm wondering if Cody will be there in a triple threat, or if he will be matched up with the Judgment Day at Payback.