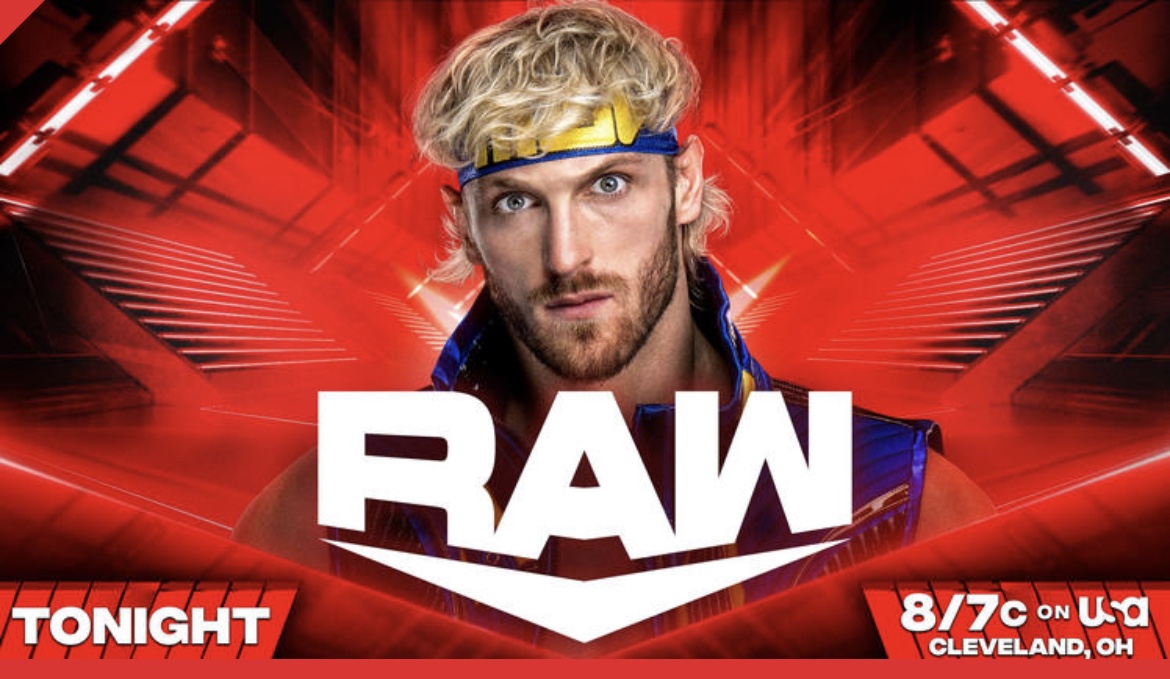 Welcome to the Wrestle Purists' Live Coverage of Monday Night Raw for the June 19th, 2023 episode.
Seth Rollins World Heavyweight Championship Open Challenge:
We kick off the show with our World Champion Seth "Freakin" Rollins heading towards the ring for his open challenge. Before we can find out who is accepting, Finn Balor jumps Seth from behind. Balor is all over Rollins with three Coup De Grace's on the outside!
Backstage with Seth Rollins:
Seth Rollins is limping backstage with doctors and agents following. Finn Balor again ambushes Rollins and grabs the World Heavyweight Championship, telling Rollins that Balor has waited seven long years for this. After being drowned out by the fans last week, I love that they gave Balor these segments to look strong going into Money in the Bank.
Tommaso Ciampa Defeats The Miz:
The Miz interrupts Corey Graves and Kevin Patrick by saying he was going to answer the open challenge. Since Seth Rollins can't compete, Miz is issuing his own open challenge. Miz's former running buddy Tommaso Ciampa is the one to answer the challenge! Miz is expecting a hug, but Ciampa immediately knocks him to the ground. I really enjoyed Ciampa's run as Mizs' second, but this face turn is the right move after nine months on the shelf. Ciampa is a house of fire to start the match but Miz turns the table with a bicycle kick. Miz has been active the entire time Ciampa has been out, so ring rust might be playing a factor here. Miz goes for a double axe handle from the top rope but Ciampa counters with a nasty looking knee. He plants Miz with the Fairytale Ending for the three count! It's great to see Ciampa back, especially since he was one of the first beneficiaries of the Triple H regime.
Judgement Day In-Ring Promo:
All four members of the Judgment Day have microphones. Finn Balor says Seth Rollins open challenge is cancelled. Balor says he is the only one who is going to take the World Heavyweight Championship from Rollins. I wonder how Bron Breakker feels about that? Balor tells the crowd they will be singing Rollins song at his funeral. Rhea Ripley says at Money in the Bank the WWE Universe will be bowing at their feet. Rhea says she has the women's division on lock. Rhea says not only will Balor win the title from Rollins, but Damian Priest will become Mr. Money in the Bank. But most importantly, she says her "Latino Heat" Dominik Mysterio will beat everyone's favorite Cody Rhodes. Priest threatens Cody, and when its Dominik's turn to talk he can barely get a word in with this crowd. Dominik yells that if Cody can find two partners, then tonight it will be Cody and them versus the Judgment Day!
Recap of Bloodline/Usos Storyline From SmackDown:
We get a recap of the great closing segment from this past Friday on Smackdown. I know I sound like a broken record, but these segments are excellent. They are helped by just how invested the crowds are. The pop for Jey's "and I'm out too" is deafening. Watch this full segment back if you haven't seen it yet.
Backstage With Sami Zayn & Kevin Owens:
Bryon Saxton is backstage with the Undisputed WWE Tag Team Champions Sami Zayn and Kevin Owens. Kevin is instantly fed up with all the questions about the Bloodline. Sami says its a fair question but Kevin disagrees. Sami says he didn't want to do this here but Kevin is a rageaholic. Sami says Kevin has an anger problem. "I DON'T HAVE AN ANGER PROBLEM" shouts Kevin. The two agree if Kevin can avoid a blowup tonight, Sami will drop it forever. But if Kevin does blow up, he has to admit to Sami that he does have a problem. This was a fun segment, hopefully we can fully move these two away from the Bloodline.
Katana Chance and Kayden Carter Defeat Chelsea Green and Sonya Deville:
Before their match we see a phone scrolling through TikTok with typical TikTok videos inter cut with Chelsea Green being a Karen. Definitely going to be one of those segments where people either find it hilarious or horrid. I like that they did something different. Kayden Carter and Katana Chance come to the ring and we see an interaction between the two teams that happened last week. Sonya Deville and Chelsea Green tell Kayden and Katana that they can't jump ahead of them in line for a tag team title shot. After coming close to dethroning Ronda Rousey and Shanya Baszler two weeks ago, it's important Kayden and Katana start stacking wins. This was a short match that ends when the two hit the After Party on Deville. Kayden and Katana are fun to watch, so the more they get to showcase themselves in the ring the more they will get over.
Cody Rhodes Promo:
They are doing promos in places other than the ring tonight. Judgment Day did theirs on the top of the ramp, and Cody Rhodes is doing his a little further down. It's good to see some changes in presentation. Cody says as far as Dominik's challenge goes, he accepts. Short and sweet from the American Nightmare.
Indus Sher Defeat Cedric Alexander & Shelton Benjamin:
Cedric Alexander and Shelton Benjamin are out for a rematch with Veer and Sanga of Indus Sher. Two weeks ago Indus Sher attacked the former Hurt Business partners before the match could even get started. Shelton wastes no time and hits a knee on Sanga that knocks him off the apron. Sanga gets back up but Shelton hits a second knee that sends him right back to the floor. The momentum is short lived as Veer and Sanga use their power to regain the advantage. Indus Sher hits their tag team finisher for the three count on Shelton. I know it's wishful thinking but Cedric and Shelton are so much fun to watch. It's a shame they aren't the tag team getting the shine.
Backstage With Sami Zayn & Kevin Owens:
Sami Zayn and Kevin Owens are walking backstage when someone accidentally spills water onto Kevin. Trying ti keep his cool, Kevin let's it slide. They then run into Matt Riddle, who Sami immediately eggs on. Riddle asks Kevin if he has seen the Honey I Shrunk the Kids movies which came out in let me just check…1989. Kevin yells "OH MY GOD" but saves it by saying that yes, yes he has seen those movies. WWE humor is going to be real hit or miss, but Kevin's commitment here is fun.
Logan Paul In-Ring Promo:
Logan Paul is sitting on top of a ladder which hints at what many speculated his appearance would be about. Logan rattles off names of Cleveland legends, of course including himself. He says the moment that made him great is when he left Cleveland. He says it smells bad and the Browns still suck. Logan tells them not to boo as he is the best Cleveland has. Logan says he is going to single-handedly bring some respect back on the city of Cleveland. Logan called the executives and got a special invitation, he is competing in the Money in the Bank ladder match in London! Ricochet interrupts the celebration to congratulate Logan. Ricochet says we understand Logan has a large social media presence. But everyone knows the real reason Logan was added to the match in the first place is because at the Royal Rumble it was Ricochet who made Logan famous. And here is Shinsuke Nakamura. Wow I would have never in a million years thought we'd see Shinsuke Nakamura and Logan Paul in the same ring. The parade of competitors continues with LET ME TALK TO YA. The arena comes unglued as LA Knight is here. Knight says Ricochet and Shinsuke are as useless as basketball cleats (excellent). And Logan is a guy who makes videos for fourteen year old girls who calls himself a megastar? Knight says there can only be one megastar and it's him. It's absurd how over Knight is. Santos Escobar is out. He calls all the talk "empty promises and lies." Santos gets a good reaction but finally here is Butch, and he doesn't have a microphone. Butch goes straight for Logan and throws an elbow. This starts a huge brawl, with Logan hitting an beautiful dive that clears the top rope. The segment ends with Logan climbing up the ladder and posing with the briefcase
Logan Paul sucks as a human being in my opinion but my god he is a natural at this. And he just keeps getting better. I know people will be pissed he didn't have to qualify but he is a heel part-timer. This makes total sense. This was a great segment, and a fun way to do the trope of everyone involved in the multi-person match coming out one after another. LA Knight is the clear favorite of the fans to win this thing. If I'm booking, I make it look like Logan Paul is about to win, and then have LA Knight come in for the win. That building will absolutely shake.
Matt Riddle Defeats Ludwig Kaiser:
Matt Riddle has already taken out Giovanni Vinci with an ankle lock two weeks ago, so tonight is a chance to do the same to Ludwig Kaiser. Kaiser hits a hesitation dropkick to Riddle who is tied up in the ropes. Riddle grabs the advantage with some nice suplexs, but the distraction from GUNTHER looms too large. Kaiser clips Riddle's back knee to gain control heading into the commercial break. Riddle hits a fisherman superplex as we return from break. Riddle is really leaning on the power advantage in this match. The two exchange stiffer and stiffer strikes with neither one giving an inch. Kaiser goes for his middle rope back elbow and Riddle CATCHES HIM for a german suplex. Absolutely insane stuff there. Riddle hits the Bro Derek for the three count! As soon as the match is over GUNTHER jumps him and its quickly a two on one assault. Kaiser ties up Riddle in a submission while GUNTHER targets the leg of Riddle. Imperium leaves the ring, but Riddle is clearly in the head of the Intercontinental champion.
Backstage With Matt Riddle:
Matt Riddle is being helped by trainers in the back. He is having trouble putting any weight on the leg GUNTHER attacked.
Backstage With Sami Zayn & Kevin Owens:
Sami Zayn says it was a close call with Kevin Owens blowing up at Matt Riddle. Ludwig Kaiser and GUNTHER enter, they want to make sure Sami and Kevin say what Imperium did to Riddle. Before they can respond, Sami and Kevin get a message on their phone they have to answer. Hmm wonder what that could be? Something something…Cody Rhodes?
Chad Gable & Otis Defeat The Viking Raiders:
Prior to the match we see Chad Gable teaching Maxxine Dupri how to give a proper suplex. Gable tells Maxxine that Vahalla will be expecting her attack this week. Gable says not to be cocky and remember it's all in the hips! Vahalla leads Erik and Ivar out to the ring for their tag team match. For the second week in a row the match starts off with a "Let's Go Gable" chant. So happy for him. Otis battles with Ivar and gets the upper-hand with a suplex he obviously learned from Coach Gable. Gable is a suplex machine as he throws both Erik and Ivar around the ring. Gable goes up top and hits a perfect moonsault to the outside of the ring onto the Viking Raiders. I'm so glad we have the World Heavyweight Championship. Not saying Gable will win it, but he has a much better shot now if he continues to stay hot. Vahalla tries to interfere but Maxxine grabs her and hits a picture perfect suplex! But as the Alpha Academy are celebrating, Erik hits a knee strike on Gable for the surprise three count! I'm assuming we are headed for a six person tag, which isn't a terrible addition for the Money in the Bank kickoff.
Backstage With The Judgement Day:
Dominik says it doesn't matter who Cody picks, because the Judgment Day are all on the same page. Rhea Ripley asks if they are indeed on the same page, which Finn Balor says "eh." Damian Priest assures her they are good, as Rhea heads out for her match with Natalya.
Rhea Ripley vs Natalya:
Rhea Ripley is waiting in the ring, as we go back to Natalya who is with Cathy Kelley. Cathy asks how Natalya prepares differently after her quick Night of Champions loss. Natalya says that loss rocked her to her core, but tonight is a second chance to prove to Rhea and to herself that she still belongs. I love that they are making that quick loss mean something. Rhea attacks Natalya before the bell rings while her back is turned. Rhea throws her all around ringside before hitting a Riptide in the middle of the ring. The referees and agents are out, and we aren't going to have a match. I would like this if they explain Rhea attacked Natalya because Rhea was worried how Natalya was willing to do anything to win. But I'm not a fan of having two matches that were advertised not even happen.
Raquel Rodriguez Interview:
Raquel Rodriguez is backstage with Cathy Kelley. Raquel says she is disgusted by Rhea Ripley's actions and her plan is to win her qualifying match over Trish Stratus tonight. Then she will win Money in the Bank and go on to cash in on Rhea. Rhea comes backstage and confronts Raquel. However Raquel doesn't back-down, and tells Rhea she is on notice.
Backstage With Cody Rhodes:
Cody Rhodes is warming up as Akira Tozawa approaches. He says not to worry as he is Cody's man. Cody thanks him, and says he loves his hair. Pop! Sami and Kevin enter and say they got Cody's text. They tell him they are all in, and Kevin is very excited he gets to punch people in the face. Poor Tozawa, hope Cody lets him down easy.
Trish Stratus Defeats Raquel Rodriguez via DQ (Money In The Bank Ladder Match Qualifier):
Trish Stratus is accompanied by Zoey Stark, ready for her qualifying match. It's bonkers to even ponder the thought of Trish in a Money in the Bank match as women being in that match back when she was active was unthinkable. A promo plays of Trish on the way to the ring with Trish saying Becky will not be winning and her and Zoey call Becky "Big Time Loser." Raquel Rodriguez puts Trish in a bear hug to start the match and Trish looked like she was already out. Trish slaps Raquel, which leads to Raquel seeing red and charging into the corner. Trish moves out of the way and uses a swinging ddt to gain the advantage. Raquel goes for a buckle bomb on Trish but Trish counters it with a hurricanrana into the corner. Raquel has the power and speed advantage, but Trish's experience is keeping her into this match. Raquel throws a nasty lariat, Trish is selling for Raquel out there. But there are just some awkward parts to this match. Zoey gets involved but Becky Lynch runs down to neutralize her. Trish attacks Becky on the outside and Becky throws her off. The bell rings and oh my god Trish has qualified by disqualification! A good match layout but it was just a little too awkward at points. Love that Becky is the one that clinched it for Trish.
Bron Breakker Interview:
Cathy Kelley asks Bron Breakker about the reports that Seth Rollins may not be able to make their World Championship match on NXT. Bron says surely Rollins won't use tonight as an excuse. Rollins is supposed to be the workhorse. If we think what Finn Balor did tonight to Rollins was bad "you haven't seen anything yet because I'm gonna hurt Seth Freakin Rollins really freakin bad." Man this was a home-run promo from Bron, especially for those who don't watch NXT on the regular. Going to be really fun to watch their match tomorrow, assuming they play the injured champion versus hungry young killer route.
Backstage Interview With Becky Lynch:
Bryon Saxton tries to get a word with a clearly distraught Becky Lynch. Becky says she screwed herself…or did she? Now she gets Trish Stratus in a match with ladders. Becky runs down the competitors in the Money in the Bank match and notes she has issues with pretty much all of them. Becky says she will either fight through and win the match, or take Zoey Stark and Trish with her in a blaze of glory!
Bronson Reed Defeats Shinsuke Nakamura:
Bronson Reed has been furious about losing his qualifying match to Shinsuke Nakamura a few weeks back. You've got to imagine he's not too pleased with Logan Paul's entry into the match. Reed is so much fun to watch, he is huge but just flies around the ring. I will say a producer or agent did not do their job because Shinsuke and Reed are wearing the exact same colors and patterns. Could easily be their tag team gear. Right on cue here comes Ricochet who has been a part of this feud for the past few weeks. Maybe we will finally get that triple threat next week? Reed hits a ripcord powerslam which was awesome. He is doing innovative stuff weekly. Shinsuke tries to lock in the triangle choke but Reed throws him down with a sit-out powerbomb. Reed and Shinsuke find themselves on the outside where Ricochet just happens to be sitting. Reed tries to throw Shinsuke into Ricochet but he anticipates it and moves, catching Shinsuke with his chair. He then kicks the chair which sends Shinsuke into Reed! Shinsuke is pissed at Ricochet which opens up a chance for Reed to take over. Reed hits a cheapshot on Ricochet but gets hit with a kick when he rolls back in the ring. Shinsuke sets up for the Kinshasa, but Reed ducks it and Shinsuke runs right into Ricochet who was up on the apron. Reed hits a suplex on Shinsuke and goes up top for the Tsunami. One…two…three!
I've gone from wanting to see this triple threat out of pure exhaustion at this storyline, to really looking forward what the three of these men can do in the ring together. Would be nice to see Reed get a singles match at Money in the Bank if they aren't adding him. Even a squash on the kickoff would be cool.
Seth Rollins Interview:
Seth Rollins is in a local medical facility. He says they took him to get x-ray's on his ribs but he doesn't care what the doctors tell him. Rollins tells Bron that he will be at NXT tomorrow with the title on the line. Then Rollins says as for Balor, "there's the guy who beat me seven years ago. Welcome back." This was excellent, they really did a great job of heating up Rollins and Balor's title match. I've gone from interested in their match to really hyped up for it. I think that has a lot to do with them rehabbing Balor's image here.
Cody rhodes, Sami Zayn & Kevin Owens defeat Finn Balor, Damian Priest & Dominik Mysterio:
We have ourselves an all-star six man tag team main-event. Even though Sami Zayn and Kevin Owens are feuding with Imperium, Judgment Day are definitely the top heel act on Monday nights. Having these three versus three of the top babyfaces on Raw is smart. Especially with the Bloodline falling, Judgment Day is set up to be the faction in WWE. Cody Rhodes wants Dominik Mysterio to start and it looks like Dominik will oblige. Nope, he instantly tags out to Finn Balor. Rhea Ripley waits for the referee to be distracted and then clotheslines Sami. I do love seeing Rhea take out the men, but I'm hoping they build up some more challengers for her in the women's division. It looks like Raquel may be next in line, they just need to keep it up with steady challengers. Judgment Day has been working over Sami during the break. Sami is close to a hot tag, but Dominik is in at just the right time. Sami gets free again and the crowd rises. Sami finally makes the tag to Kevin, who is ready to unleash all the anger he has bottled up tonight. Cleveland is going wild for Kevin! He chases down Dominik from the ramp and tosses him back in the ring. Kevin hits a superkick followed by a beautiful cannonball. This crowd is eating up every move Dominik takes. Kevin superkicks Balor and gets the hot-tag to Cody! Priest is no match for the fired up Cody. He hits a disaster kick, and goes for a Cody Cutter until Rhea jumps up onto the apron. Priest is able to hit the South of Heaven, but Sami breaks it up before the three count. Rhea is staring down Sami, who runs at her and dives over Rhea at the last moment onto Dominik. Cody hits a Cody Cutter on Priest but only gets a two.
Priest rolls up Cody for a two count before going for a springboard maneuver of his own. Cody cuts it off but Dominik the pest is back in to break things up. Dominik goes for the 619 but Sami intercepts him with a huge lariat and then a Helluva kick. Kevin hits a massive stunner on Dominik, followed by a Crossrhodes by Cody onto Priest for the three count! This was a super fun match, made that much better by an incredibly hot crowd. I remember when Cody leaving AEW seemed unthinkable, but moments like this show just how at home Cody is here. An up and down Raw ends on a very high note with the faces standing tall!