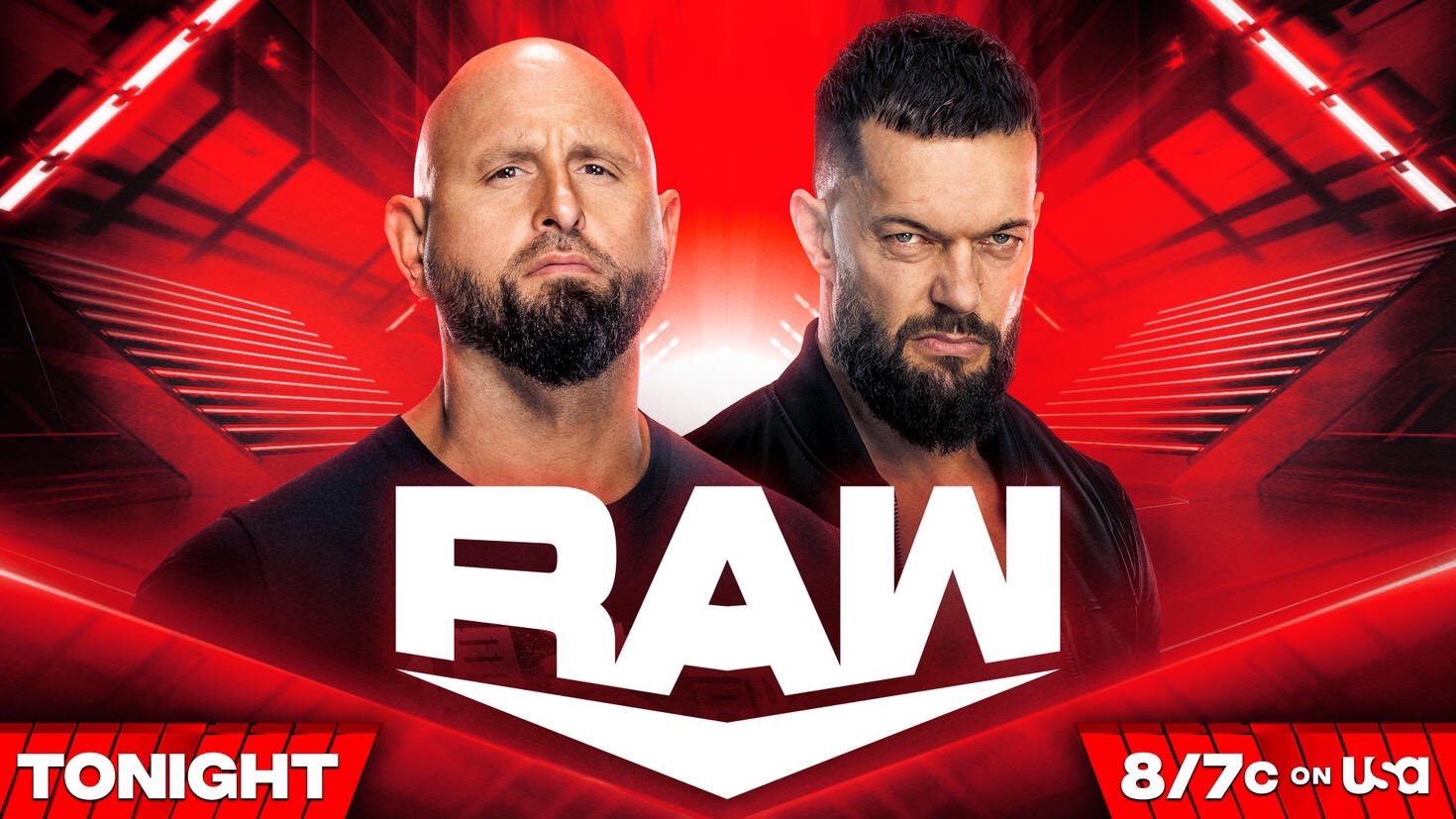 Welcome to Wrestle Purists' coverage of RAW on October 24th 2022.
Judgement Day In- Ring Promo:
Rhea Ripley says that Judgment Day proved last week that they run Monday Night Raw and that Dominik Mysterio is all Man. Finn Balor continues hyping up Dom's win against AJ Styles last week. Damien Priest tells the crowd to show respect to Dom. Dom says that the Judgment Day were the only ones who believed in him, then says he proved all his doubters wrong when he beat Styles last week. He continues by saying Eddie Guerrero is his generation's Dom Mysterio. The O.C. interrupt and AJ Styles compares Dom to James Ellsworth. Styles says Dom can't hide behind Judgment Day. Balor says he started the Club and everyone after has been living off his legacy. Karl Anderson challenges Balor to a match.
Finn Balor Defeated Karl Anderson:
During the match, a brawl ensued at ringside between Judgment Day and The O.C. which included Rhea Ripley body slamming Luke Gallows, and low blowing Karl Anderson behind the referee's back to help give Balor the pin.
Johnny Gargano & The Miz Backstage:
We see Johnny Gargano walking backstage with a whistle and The Miz approaches him asking him what he knows. Gargano antagonizes Miz about the truth angering him which causes him to go out to the ring.
The Miz In-Ring Promo:
The Miz takes a verbal dig at Nascar Driver Dale Earnhardt Jr. before telling everyone he's been keeping a secret about why Dexter Lumis is targeting him. Miz lists all the things that Dexter Lumis has done to him. He says the reason Lumis targeted him is because of his(The Miz's) mind. Miz says Lumis is jealous that Miz chose Ciampa over him. Johnny Gargano interrupts calling him a liar. Miz goes on a tangent saying he's not a liar and he's telling the truth. R-Truth interrupts after all this talk about truth. Gargano antagonizes Miz to have a match against R-Truth. Miz accepts.
R-Truth Defeated The Miz:
R-Truth rolled up the Miz after Johnny Gargano disguised as Dexter Lumis distracted Miz from ringside.
Candice Lerae Interview:
Cathy Kelly interviews Candice Lerae, Lerae talks about the journey back to wrestling. She continues on saying she had support from Asuka, Alexa Bliss, and Bianca Belair. Damage CTRL interrupt and Bayley tells Cathy Kelly to leave. Bayley says Candice has no friends. Candice retorts by saying Io Skye isn't trust worthy, Dakota Kai is spiteful, and that Bayley isn't Raw Women's Champion. Damage CTRL attacked Candice.
Elias, Matt Riddle, & Alpha Academy Backstage
We see Elias(not Ezekiel) walking backstage. He runs into Matt Riddle who has his bongos. He forgives Riddle for interrupting him last week, but says the next time he won't be so forgiving. Alpha Academy interrupts, and Chad Gable pokes fun at Riddle and Elias. Elias challenges Gable to a match, and Gable accepts.
Austin Theory Defeated Mustafa Ali:
Austin Theory pinned Mustafa Ali after a distraction from Seth Rollins who was at ringside on commentary. After the match, Rollins attacks Ali. Rollins stands tall before walking away only to get attacked by Ali that sends the 2 into a brawl that gets the 2 separated.
Johnny Gargano, Miz, JBL, & Baron Corbin Backstage:
Miz is walking down the hall and is stopped by Gargano who is trying to calm The Miz down. Miz storms off which bring in JBL and Baron Corbin who scold Johnny about respect. Gargano introduces himself to JBL before poking fun at him and Baron Corbin. JBL and Corbin stalk off leaving Gargano smiling, setting up a match between Gargano and Corbin later in the show.
Omos Defeated Four Local Competitors In A 4-on-1 Handicap Match:
Before the match, MVP cuts a promo hyping Omos up before his match this coming Friday on Smackdown against Braun Strowman. Omos stacks and pins all of the local competitors.
Elias Defeated Chad Gable:
Elias pinned Gable…after the match Otis attacked Elias which prompts Matt Riddle to make the save.
The O.C. Backstage:
Karl Anderson is still icing his nether regions as AJ Styles and Luke Gallows come up with solutions for Rhea Ripley. Gallows leaves after saying body slams are his love language, we cut to commercial and come back to Gallows walking back into the room holding his nether regions agreeing with Anderson and Styles saying they do have a Rhea problem.
Baron Corbin Defeated Johnny Gargano:
Before the match, JBL runs down Charlotte, NC and Johnny Gargano before introducing Baron Corbin. Corbin would defeat Johnny Gargano after Gargano was distracted by messing around with JBL's hat, leading to JBL wiping him out on the apron, leading to Corbin getting the win.
Bianca Belair Backstage Interview:
Raw Women's Champion, Bianca Belair is interviewed backstage and says that she's ready to put an end to all of this feuding with Damage Control and she knows she'll be outnumbered. She said this match is about payback.
Johnny Gargano & The Miz Backstage:
Johnny Gargano looks defeated as he walks backstage…The Miz approaches him and tries to cheer him up. Miz wants to put this situation behind them, but Johnny says if he doesn't tell the truth next week then he's going to take matters into his own hands.
Bayley Defeated Bianca Belair in a Non-Title match:
Bayley defeated Bianca Belair after mayhem ensues at ringside when Nikki Cross interferes. After the match, Nikki continued attacking Bianca before turning to Bayley and attacking her as well to end the show.