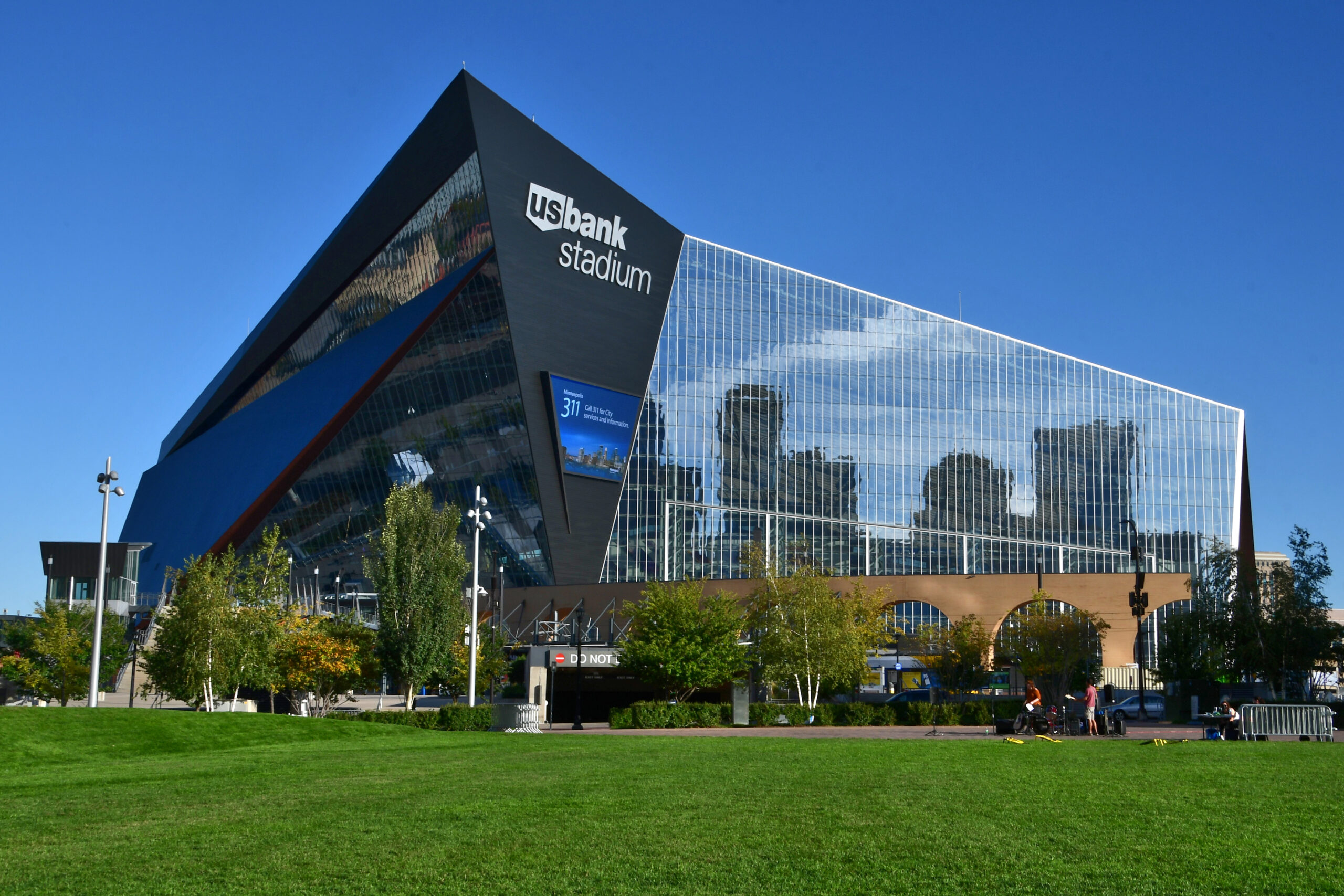 Potential locations for WrestleMania 41 have reportedly been revealed.
As a wrestling fan, there is perhaps no bigger weekend on the calendar than WrestleMania weekend, as not only do WWE bring their biggest event of the year to the host city, but independent promotions also flock to the area, creating a wrestling festival of sorts that make the majority of wrestling fans' bucket lists. As a result, fans hold out hope each year that "The Showcase of the Immortals" will be coming to an area close to them, and it now appears as though one of the leading candidates for 2025 has been revealed.
Fightful Select are now reporting that WWE have internally been discussing Minneapolis, Minnesota, as the host city for WrestleMania 41, with the news having leaked to local media.
"Fightful Select has learned that Minneapolis has been heavily
discussed within the company as a possible and even likely location for WrestleMania 41 in 2025. Minneapolis city planners had actually leaked this news to local media, but when Fightful asked WWE officials months ago, they confirmed that Minneapolis was one of several cities that had interest. There were reps on behalf of the city who were at Sofi Stadium for WrestleMania 39."

-Fightful
Regarding the venue itself, Fightful Select were told that the U.S. Bank Stadium is being targeted by WWE, with both temperature and baseball season preventing the possibility of Target Field being available.
The home of the Minnesota Vikings has a dome and seats well over 73,000 fans on game day, and thus, WWE view the U.S. Bank Arena as a world-class venue. Additionally, the company have reportedly heard that the venue are becoming increasingly aggressive in their attempts to host non-Vikings related events, and WrestleMania 41 coming to town would certainly fit that bill in a big way.
Interestingly, the report notes that there was a situation a few years ago that saw the city cost themselves the chance to host WrestleMania due to a leak surfacing, and so city planners will hope that this time around they're able to secure the event without a hitch.
Finally, Fightful Select also touched on a recent PWInsider report that stated that Tampa, Florida, is being considered for next year's Royal Rumble. Whilst Fightful mentioned that they'd also heard that Tampa has been a front runner for some time, it was also added that the talent they'd spoken to told Fightful that that information couldn't be provided to them at this time.
As always, we'll aim to provide any further updates on Minneapolis potentially hosting WrestleMania 41, as well as Tampa hosting the Royal Rumble as soon as we hear more.