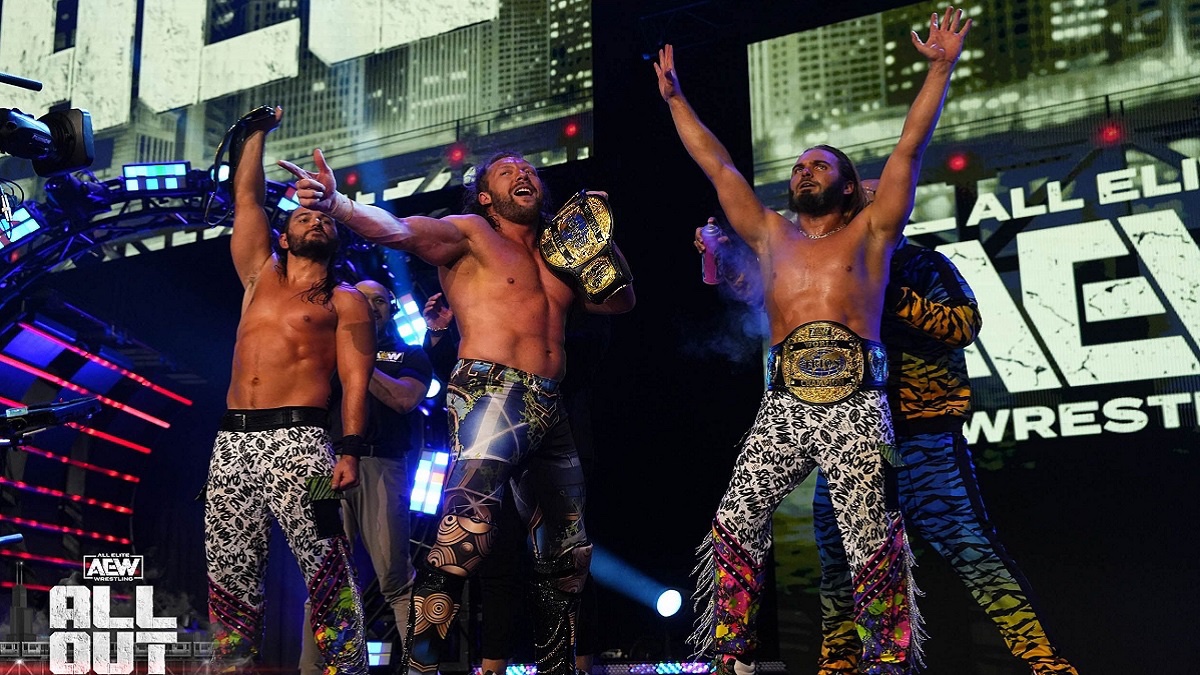 WWE are reportedly going to try and sign AEW stars whose contracts are up soon.
Recently there has been a lot of speculation regarding some of AEW's top stars' contract situation, one of them being Kenny Omega whose deal was apparently set to be up at the end of January. However, it had been recently reported that AEW added time to Kenny Omega's deal for the time he spent of injured. It has also been speculated that whatever Kenny Omega decides to do when his contract is up as far as what promotion he wrestles in, the Young Bucks will do the same who are also apparently due for renewal sometime this year.
On the latest episode of Wrestling Observer Radio, Dave Meltzer discussed the possibility of WWE being interested and making attempts to sign people currently signed to AEW when their deals are up and vice-versa.
"It's gonna be a real interesting year for Tony (Khan) because a lot of key deals are gonna be up this year, and WWE's gonna go hard for almost everyone good and also there's gonna be WWE deals up as well, and he needs to make the product and the perception of the product look attractive enough to where guys on the other side will go 'you know what? they're solid, they're financially stable, they're doing good, the schedules easier' you know what I mean? But right now I don't think perception of people in WWE is to go there."

– Dave Meltzer
Many AEW fans will remember 2021 as a very exciting time to be a fan of promotion as they signed many top names and big stars who formerly worked for WWE such as CM Punk, Bryan Danielson, Adam Cole + many many more. On the other hand, last year Cody Rhodes went the other way and debuted at WrestleMania 38 and thus far has been a huge success in WWE and will be in the Main Event of WrestleMania 39.
If you use any of the quotes above, please credit the original source with a h/t and link back to WrestlePurists.com for the transcription.