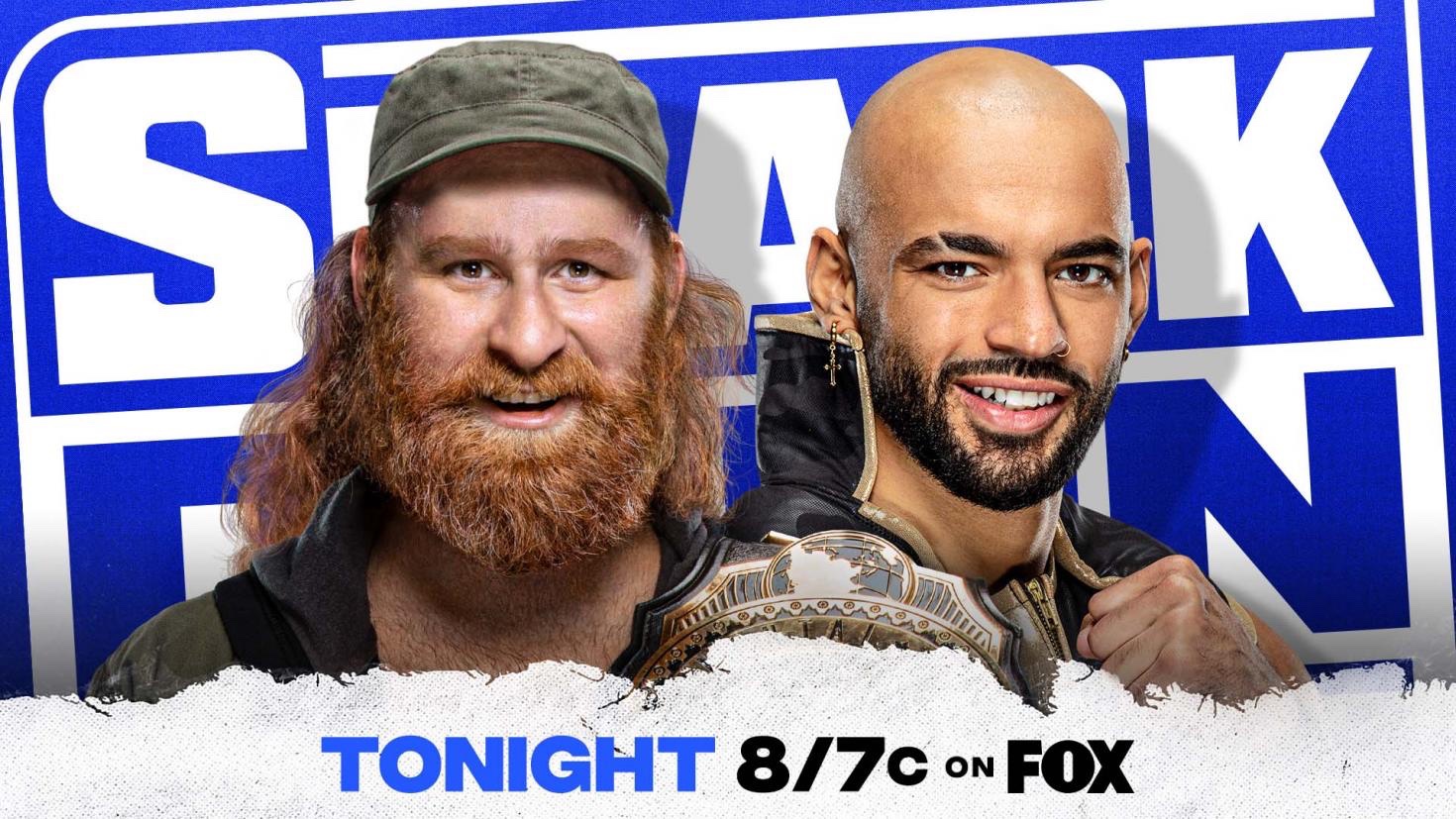 Welcome to Wrestle Purists' coverage of WWE Smackdown on March 4th 2022.
*TITLE CHANGE* Ricochet Defeated Sami Zayn (c) (Intercontinental Championship)
Sami Zayn was distracted by Johnny Knoxville. Great opener.
Video package with highlights of Vince McMahon's appearance on The Pat McAfee Show:
Sami Zayn Backstage:
Sami Zayn has a tantrum backstage after losing his title and calls out Johnny Knoxville for a match at Wrestlemania 38
Austin Theory In-Ring Promo:
Theory comes out and brags about being the prodigy of Vince McMahon. He then says that Vince McMahon set Pat McAfee up by being on his show and announces that he will be Pat McAfee's opponent at Wrestlemania
It was later announced that Austin Theory vs Pat McAfee is official for Wrestlemania 38.
Naomi Defeated Carmella:
Backstage With Happy Corbin & Madcap Moss:
Corbin, Madcap Moss & some other guys are in a room having a poker game whilst Corbin and Moss brag and crack jokes about Drew McIntyre.
Drew McIntyre Defeated Jinder Mahal:
Happy Corbin, Madcap Moss & their friends watched this from their room. This was quick. McIntyre looked great.
Drew McIntyre In-Ring Post Match Promo:
McIntyre says he doesn't care what Happy Corbin & Madcap Moss think of him and that he is going to take Corbin out at Wrestlemania.
After this, the shot goes back in the room with Corbin & Moss. Moss tries to crack more jokes but Corbin looks nervous.
Ronda Rousey Backstage:
Ronda Rousey getting ready for her match later tonight vs Deville. Shadow boxing etc
The Usos Attack Shinsuke Nakamura & Rick Boogs:
Nakamura & Boogs attempt to make their usual entrance, but on the way to the ring they are attacked by The Usos, and Roman Reigns makes his entrance.
Roman Reigns In-Ring Promo:
Reigns talks about how both Reigns and Brock Lesnar will be defending their titles Saturday night at MSG. Says he wants Lesnar to make it to Wrestlemania so Lesnar can hand the WWE Championship to him. Also says he is going to call his shot and smash Brock Lesnar and Lesnar will have no choice but to acknowledge him.
The Usos (c) Defeated The Viking Raiders (Smackdown Tag Team Championships):
Jimmy Uso pinned Erik.
Backstage With Sonya Deville:
Sonya Deville getting ready for her match vs Rousey later Tonight
Big E Defeated Sheamus via Count Out
The match starts and Kofi Kingston is fooling around at ringside on Big E's ATV, Ridge Holland attacks Kofi with a chair. Ridge then starts to attack the ATV, Sheamus then jumps on the ATV with Ridge, they drive off and we go to a break.
Sheamus & Ridge Holland destroy Big E's ATV
We return from the break and are shown a clip of Sheamus & Ridge Holland destroying Big E's ATV with weapons during the break.
Backstage With Johnny Knoxville
Knoxville cuts a promo on Sami Zayn and accepts his challenge for a match at Wrestlemania
Drew McIntyre interrupts Happy Corbin & Madcap Moss:
Corbin and Moss are playing darts, McIntyre interrupts them by driving his sword into the dart board
Ronda Rousey Defeated Sonya Deville:
Charlotte Flair on commentary said Ronda was a one trick pony. Rousey, like her first run in WWE looks more comfortable in-ring with every match. Ronda Rousey after the match put Flair in an Ankle Lock.