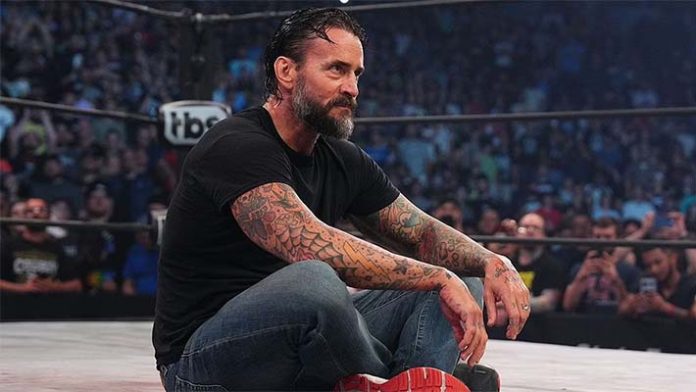 CM Punk has been absent from AEW TV since the All Out PPV on September 4th, as he, along with Ace Steel, The Elite, and a number of other names, received a suspension due to being involved in a backstage brawl following the event. Earlier today, Dave Meltzer of the Wrestling Observer Newsletter reported that Punk is currently unlikely to return to the company, and noted that AEW are exploring the possibility of buying out his contract, although the inclusion of a non-compete clause due to potential WWE interest is holding up these negotiations as of writing.
Fightful Select have now provided further insight into this situation, confirming that a contact buyout has indeed been discussed. Additionally, the report also corroborated another of Meltzer's earlier points, as it is believed that the backstage sentiment towards Punk has soured since the All Out conflict.
"A contract buyout was mentioned very early in the process based on those close to the situation, but as of the Tuesday following Brawl Out, most around Punk told us that "realistically he can't expect to be back." There were numerous AEW talent who said that they aren't interested in working in a locker room that he's involved in again, unless huge amends are made for how the night made All Elite Wrestling look in general."

-Fightful
Fightful then add that since the initial talent meeting that was held following the events of All Out, talent that they'd spoke to didn't expect CM Punk to return to the company, with many talents operating under the assumption that his time with AEW was over.
As previously mentioned, Dave Meltzer reported earlier today that a potential buyout of Punk's contract was being held up due to deliberations over including a non-compete clause due to expected WWE interest. Fightful Select have now reached out to WWE in order to gauge potential interest in Punk should he have his AEW contract bought out.
"We spoke with WWE sources, who wouldn't comment in an official capacity, but on background provided us with some insight. They said that they didn't think that Vince McMahon would have brought CM Punk in, especially after Brawl Out, and noted that Fox had pushed for it to happen before AEW signed him. However, the line of thinking that was presented to us under the Triple H regime is that the right situation, right money and right creative can leave the door open for "anything within reason.""

-Fightful
One WWE source that Fightful spoke to stated that "Triple H wants to be a success and make compelling programming more than anything. CM Punk back in WWE is compelling programming, but I can't see it being a full-time deal like what he has in AEW, because of exactly what happened in AEW. That's even if he as interest. If he gets a buyout he may not need to work again."
As has consistently been the case since the initial reports emerged regarding the backstage brawl, neither AEW nor CM Punk have confirmed or denied these rumours, and thus it remains unlikely that we'll have confirmation on Punk's status until the company themselves decide to comment.