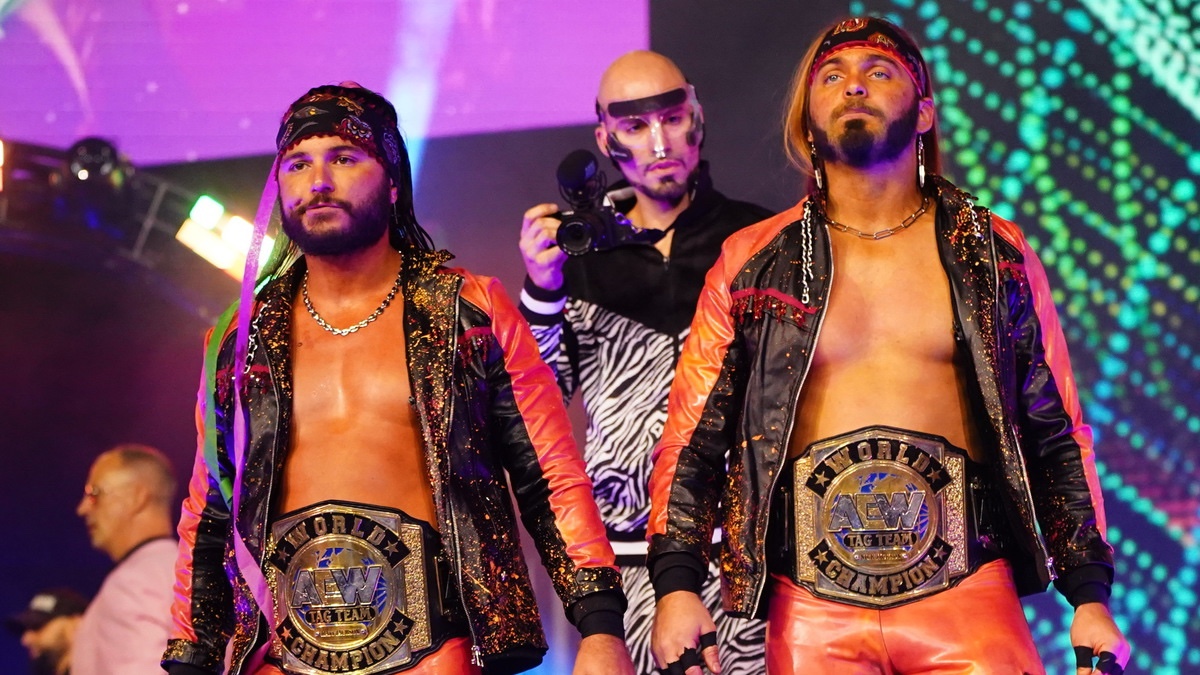 The Young Bucks have been crucial to the success of AEW. Current EVPs, the pair play important roles behind the scenes as well as being two of the company's most reliable in-ring performers. Now it seems like it is getting close to the time that they negotiate new deals with the company.
While it would be reasonable to assume that the pair will stay loyal to the company and re-sign, we saw former AEW EVP Cody Rhodes jump ship in 2022 which shows that Vice Presidents sticking with the company is never guaranteed. It was recently reported by Fightful Select that the Bucks are in the process of negotiating new deals, however, Dave Meltzer on recently provided a conflicting report stating that negotiations have not started yet, and has now followed up on that in the lastest Wrestling Observer Newsletter.
"Regarding the story of the Young Bucks being in talks about a new contract and may have signed, there have been no negotiations as of 1/4. Their deal expires at the end of 2023 or a few days into 2024. AEW has contacted the two about wanting to start up talks about a new long-term deal to get it done well ahead of time, but those talks haven't started. Barry Bloom, who represents Chris Jericho and Kenny Omega, will be representing the Young Bucks in upcoming talks"

– Dave Meltzer
The Young Bucks are former two-time AEW World Tag Team Champions and will team with Kenny Omega to complete their best of seven series against Death Triangle this Wednesday on Dynamite.