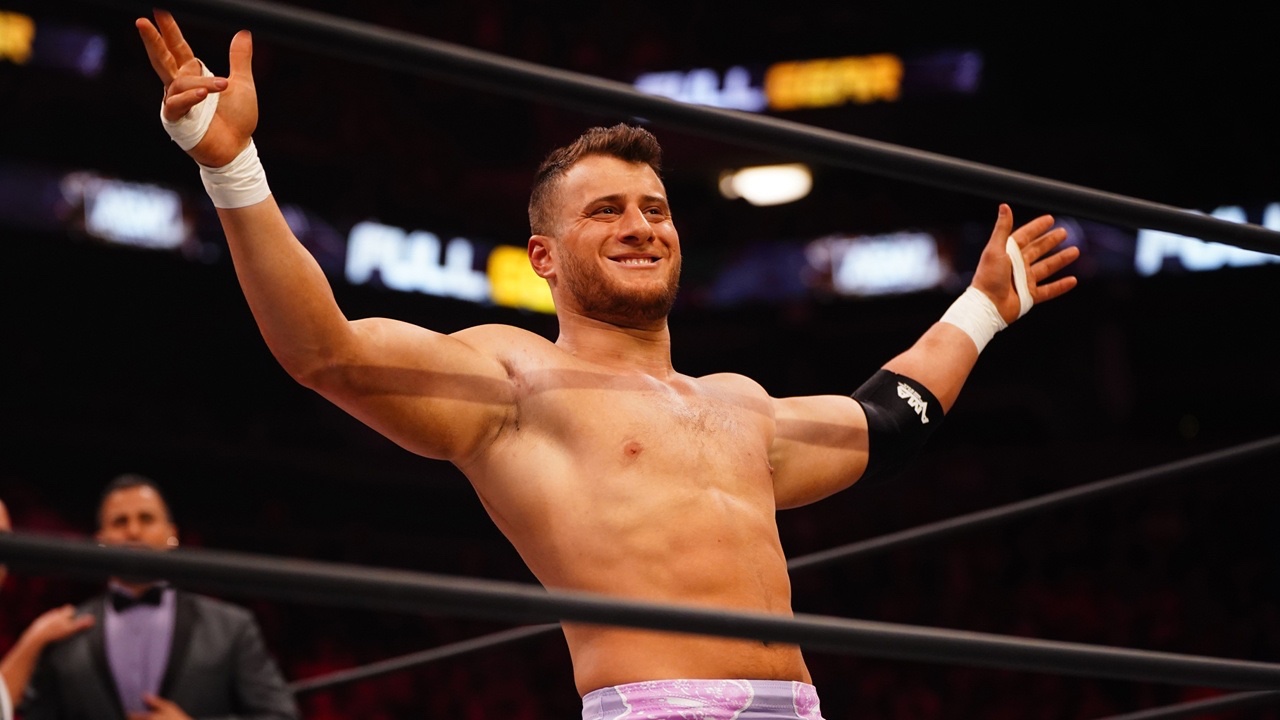 Another update regarding MJF.
MJF has never been too shy to talk about his AEW contract being up in 2024, whether that is in promos on AEW TV or in multiple interviews. He has also been known to openly talk about the possibility of him heading to WWE in 2024 too.
Last month, it was reported by Fightful Select that AEW Owner Tony Khan & MJF were involved in a heated discussion regarding MJF's contract and also MJF appearing on an interview without getting permission from the AEW Office.
Fightful Select recently gave an update on the situation regarding MJF and AEW, stating that when MJF makes comments about possibly going to WWE when his contract is up, its not actually a work like most fans assumed. Also adding that there has been open ended mentions about him possibly getting an AEW contract extension, but at the moment, it is said that MJF is leaning towards actually leaving AEW as of now when his deal is up.
In the latest update, Andrew Zarian of the Mat Men Podcast recently dropped by the WrestlePurists Podcast live chat and give some extra information, including WWE's current interest in MJF
"Its more about MJF trying to get the highest value from his new deal as possible.

However there is a lot of interest in him from WWE and the network partners, I don't know how much of a reality it is for him to leave AEW"

– Andrew Zarian
Andrew would then go on to say a network executive was sold on MJF when asked about him last year, and that a lot of this comes down to if AEW can get a better TV rights deal.
"In December a network executive was sold on MJF when I reached out to WWE.

They told me they would def be interested once his deal is over. A lot of this comes down to if AEW can lock in a much better TV rights deal. 48 million vs 140 million is a big difference"

– Andrew Zarian
2024 is still a long time a way so I am sure that there will be a lot of updates between then and now regarding MJF, WWE & AEW. We of course will keep you all updated as best as we can.