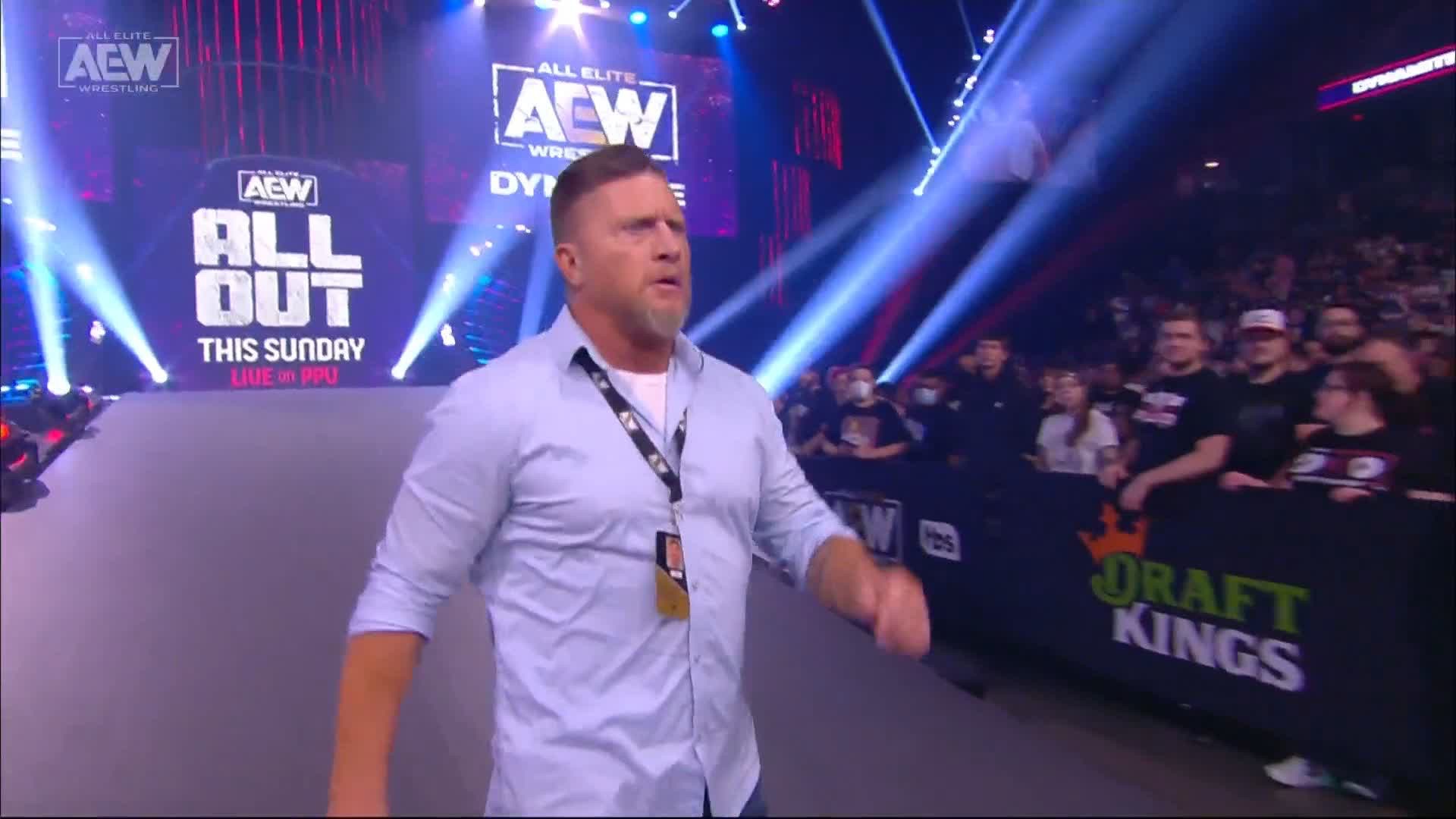 Ace Steel is reportedly no longer with AEW.
Ace Steel was part of the backstage altercation involving CM Punk and The Elite. Reports shortly after the altercation said that Ace Steel threw a chair, and also bit Kenny Omega. All members of the altercation have been suspended and have not been able to publicly comment or mention the situation at all. AEW themselves have released 0 statements on the situation too.
Now, according from Dave Meltzer on Wrestling Observer Radio, there has finally been some sort of update regarding the All Out altercation. Meltzer reports that Ace Steel has been released by the company:
"He was officially released yesterday, so that's the first bit of news out of that whole situation in weeks. But yes he was released and there's a lot of other stuff going on, but it's just stuff going on, but there's nothing else really to it. But he was released yesterday."

– Dave Meltzer
Ace Steel joined AEW earlier this year as a backstage producer. He has also appeared on screen for the company in the build up to All Out, cutting a promo on CM Punk who had doubts about facing Jon Moxley, motivating him for the match.
UPDATE: In an update from PWInsider, they claim that they have also independently confirmed the firing of Ace Steel.