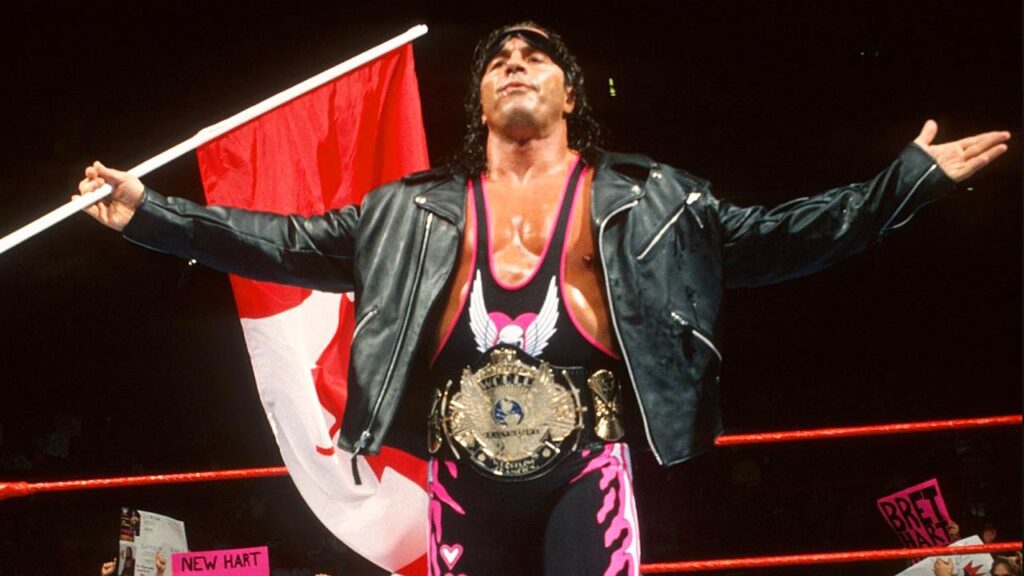 Bret Hart has discussed the possibility of stepping back into the ring.
Hart is one of the greatest technicians of all time. For many, he would be on the Mount Rushmore of the business. Unfortunately, his career was cut short by concussion issues in 2000, though he returned for a couple of matches in 2010.
Over the years we've seen many wrestlers come out of retirement for a last run. Edge was finally cleared by WWE in 2020, Saraya is active in AEW and, most notably, Ric Flair recently staged an event to host his last match. It seems as if the bug to get back into wrestling never really goes away and, as Hart revealed during a K&S WrestleFest signing, he would've loved to wrestle today's top stars if he wasn't stopped by ongoing health issues.
"If I had no issues with my concussion and stuff. If I never had a stroke, maybe. Let's just say I was healthy, at my age, I'd go back. I would have taken it pretty seriously. I would have wrestled a lot more over the last ten years if I hadn't been hurt. All of the dream matches that everyone talks about, I would have loved to done all of them. Daniel Bryan [Bryan Danielson], CM Punk, Roman Reigns, John Cena, Randy Orton,"

-Bret Hart
Seeing The Hitman battle names such as Bryan, Punk and Cena would be a mouthwatering idea for many fans. Of course, those prospects will never come to be due to obvious health concerns but it's interesting to speculate what could've happened if Bret was healthy.
H/T Fightful for the transcription