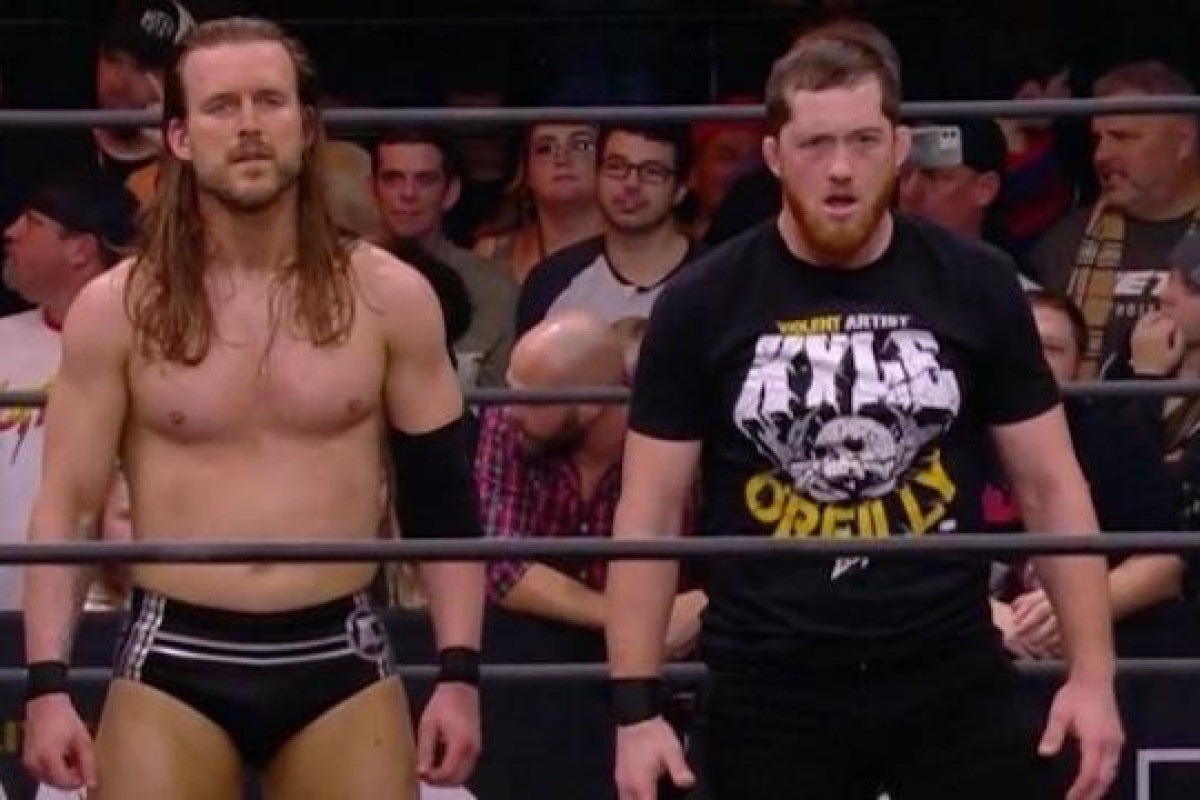 Adam Cole has provided an update on the status of Kyle O'Reilly.
Adam Cole's ongoing feud with Chris Jericho and the JAS has led to an unsanctioned match this Sunday at Double Or Nothing. To even the odds, Cole brought out Sabu to act as the special guest enforcer for the upcoming clash, however, many fans thought Kyle O'Reilly would've been on hand to support his former Undisputed Era stablemate, especially given Roderick Strong's recent AEW emergence.
In truth, O'Reilly hasn't yet recovered from a neck injury which he has been sidelined with for almost a year. To clarify the situation, Cole sat down on Barstool's Rasslin' podcast to give an update on the condition of his longtime partner.
"He's doing good. He's in good spirits, he's on the right track. There is nothing that Kyle wants to do more than come back to work, especially now that Roderick Strong is here and things like that. Again, he is one of the toughest guys I've ever met for sure. Everyone keep your fingers and toes crossed, Kyle's doing awesome, he's seeing great great progress and hopefully we'll see him very very soon."

-Adam Cole
This will come as reassuring news to fans who are anxiously awaiting news regarding Kyle O'Reilly and a potential reuniting of the Undisputed Era within AEW. Also, many will be intrigued by the prospect of Kyle and Roderick Strong joining forces to take on the company's tag team division.
As always, we'll aim to provide any updates on Kyle O'Reilly's injury status and his future plans as we hear more.
H/T to Fightful for the transcription.