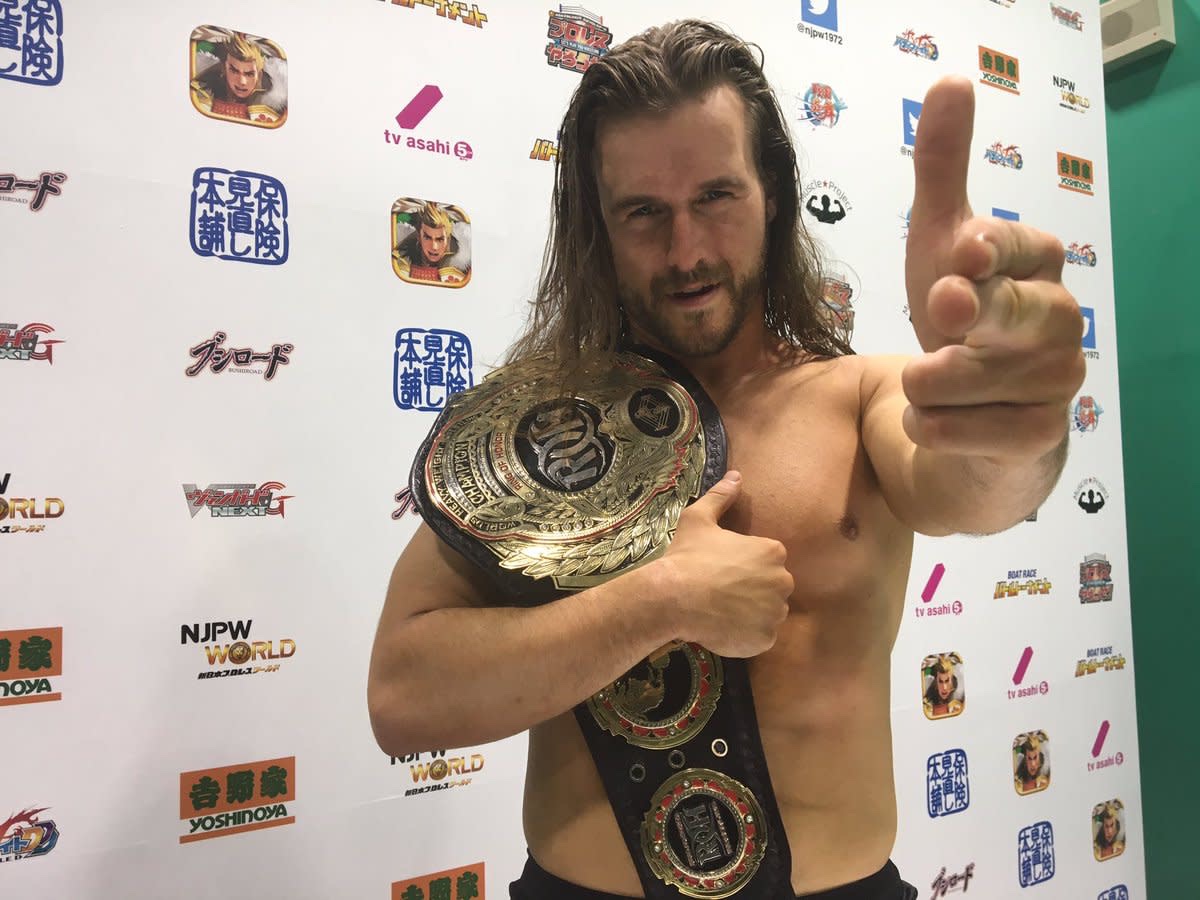 Before Adam Cole was "All Elite", and before he was NXT Champion, Adam Cole wrestled for The Ring of Honor World championship in the Tokyo Dome.
Cole's time spent in Ring of Honor was integral to the creation of the crowd popping kneepad dropping master of The Boom that we see on AEW tv today, Cole's career with Ring of Honor officially began in 2010 when it was announced he had signed a contract with the company.
There are numerous members of the current AEW roster who spent time in Ring of Honor, the locker room houses many former champions as well. CM Punk, Bryan Danielson, Kyle O'Reilly, Christopher Daniels, Samoa Joe, and Jay Lethal all held the Ring of Honor World Championship.
Tony Khan, AEW president announced that he had purchased Ring of Honor in March of this year. In an interview with Sean Ross Sapp of Fightful, Adam Cole mentions how thrilled he was to hear the news and has all the faith in the world in Tony Khan to uphold the great history of Ring of Honor.
"I was elated as well," Adam said. "Mainly because Ring of Honor was not only so important and influential to me, but again so many professional wrestlers you see today came through Ring of Honor. Ring of Honor was involved in, for a lot of people, exposing them to places like New Japan Pro Wrestling, people who'd only watched wrestling in the United States were able to access all this different pro wrestling. It seriously, with the way ROH went, changed the modern style of professional wrestling in a lot of ways. But the reason I was so happy is, aside from the fact now I know Ring of Honor is not going away, is Tony Khan loves the history of pro wrestling and respects the history of pro wrestling. So I know that Ring of Honor in Tony Khan's hands is a good place to be."

– Adam Cole
Adam Cole is a student of wrestling history and appreciates the gratitude the fanbase shows to AEW's acknowledgment of wrestling lore. Adam elaborated further when speaking to Sean Ross Sapp.
"It doesn't matter what company or where it was or when it was," he said. "Again, like you said, AEW will acknowledge that history. Pro wrestling fans are passionate about pro wrestling. I liked that as a fan when you would acknowledge history and I know our fans do too."

– Adam Cole
Little is know about the future broadcast plans for Ring of Honor, however it has been announced that Tony Khan himself will be booking Ring of Honor going forward.
H/T to fightful for the transcription