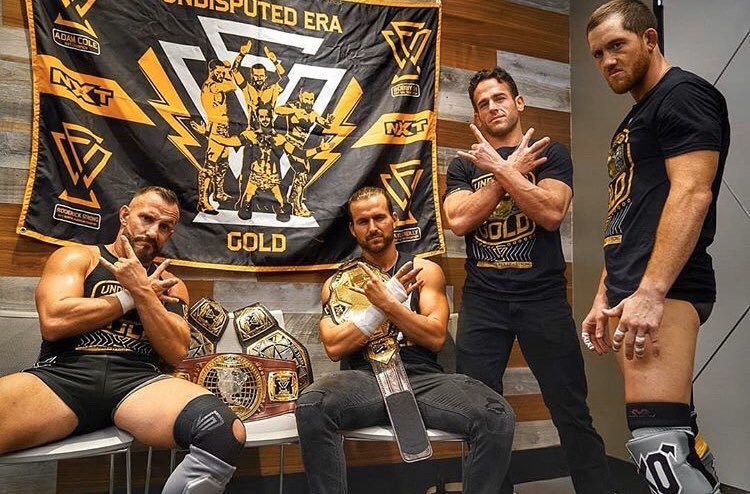 The Undisputed Era was undoubtedly one of the greatest factions in WWE's recent history. They took over the black and gold brand capturing the NXT title, NXT tag titles and North American title through their dominance across the brand.
Nowadays, Adam Cole, Bobby Fish and Kyle O'Reilly find themselves in All Elite Wrestling. The company gradually acquired the former UE members so logically fans always asked the question about Roderick Strong. These rumours were reignited recently when Strong reporter asked for his WWE release multiple times and, during a Q&A session at 'Motor City Con', Adam Cole was asked about these rumours.
"I would love nothing more than for Roderick Strong to come to AEW. I don't know what he's going to do, I don't know where his head is at, but he knows that he has a home in AEW. Especially with me, Bobby, and Kyle. That would be amazing,"

-Adam Cole.
While Strong recently signed a new deal with WWE in December of 2021, it's clearly not uncommon for talent to jump ship. If Strong ever gets granted his release from WWE it's likely that we'll see him in AEW but it can be tricky for him to cross, given how recently he re-signed.
H/T to Fightful for the transcription