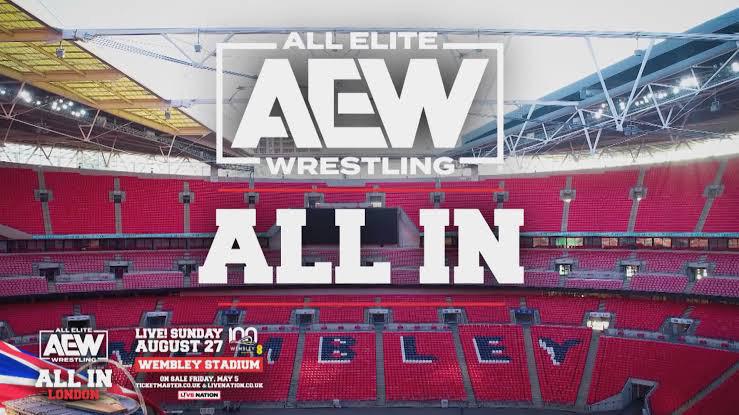 We now know the planned capacity for AEW All In at Wembley Stadium, although this may increase should the event sell out.
On August 27th later this year, All Elite Wrestling are set to make their UK debut as they present the first ever AEW All In event from the historic Wembley Stadium. Thus far, the event has been an overwhelming success, with multiple reports noting that over 60,000 people had signed up for the pre-sale.
Dave Meltzer of the Wrestling Observer Newsletter has now provided an insight into the planned capacity for the event, noting that the current setup is planned for 74,000, although this may increase should the show sell out, which is becoming increasingly likely.
"Right now Wembley Stadium is set up for a capacity of 74,000. That would eliminate a certain number of seats due to the size of staging or seats with obstructed views. The size of the set and how many seats it would take out is to be determined. If they hit 74,000, which would be at least possible and viable, they would open up more seats. If they get to that mark, at that point they could at least have a shot to break all verifiable records for paid attendance."

-WON
The show is already set to demolish the previous record for the highest attendance at a UK wrestling show, with the title previously being held by a WCW event in Manchester back in the year 2000, headlined Booker T vs Jeff Jarrett.
With tickets for AEW All In now on general sale, it's likely that the event will continue to break records as the company gear up for what promises to be a history-making night at Wembley Stadium.
As always, we'll aim to provide any further updates on AEW All In's ticket sales as soon as we hear more.