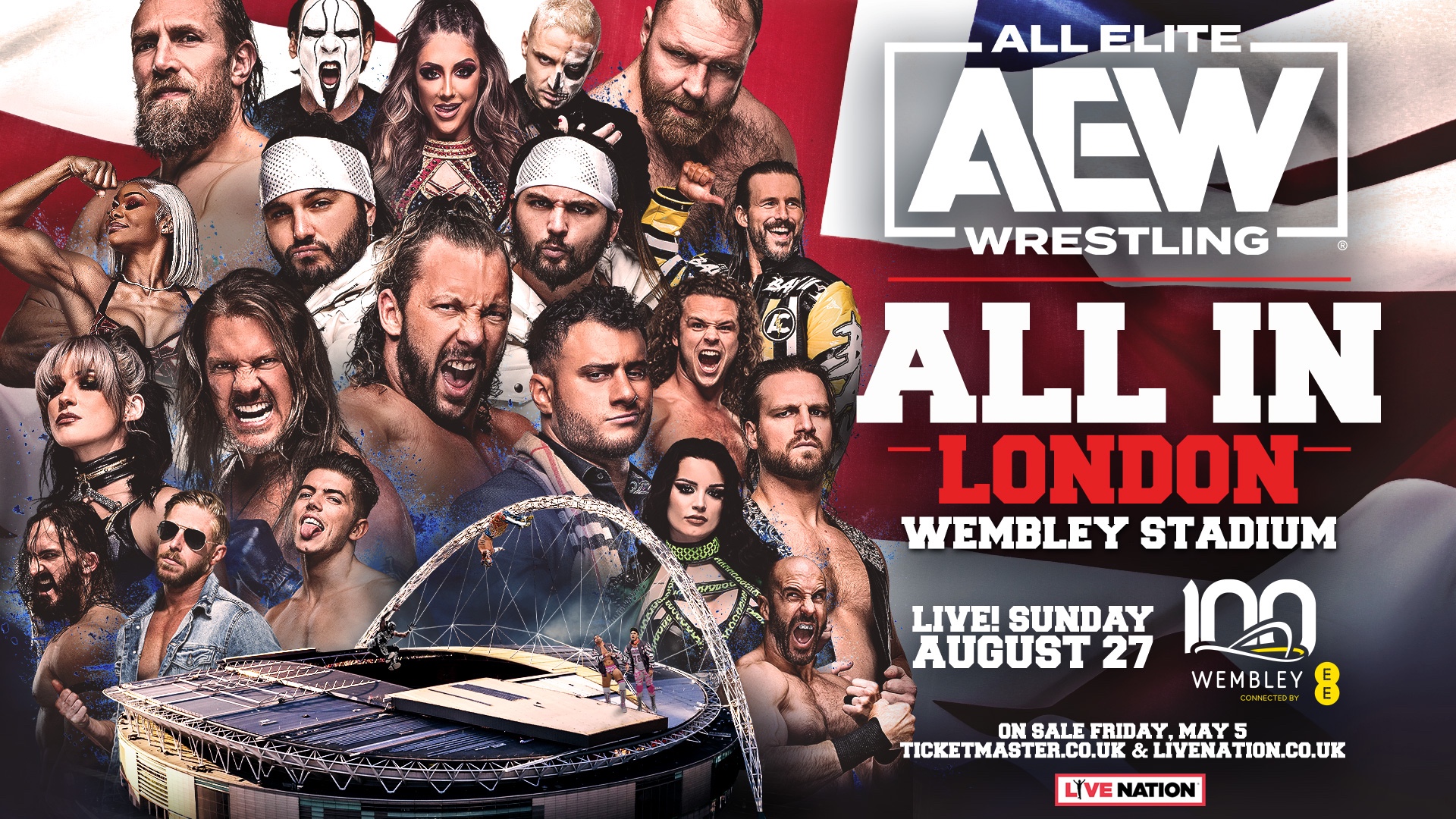 AEW's UK Debut in London at Wembley Stadium for the second edition of "All In" is set to have a crazy pre-sale.
Tony Khan announced last week that AEW would be holding All In at Wembley Stadium much to the immediate delight of the AEW UK fans who have been waiting years for AEW to finally make their UK debut. With the stadium being one of the biggest in all of Europe, holding probably around 100k for a wrestling set-up, many questioned Tony Khan's big ambition in booking the venue, and there has been a lot of talk about how many tickets AEW can sell.
In an update last week, Dave Meltzer noted that there was over 25k sign ups for the pre-sale on the first day it was available. Now, another week later, Dave Meltzer has provided a new update in the Wrestling Observer Newsletter;
"Based on the number of people who have signed up for a code to purchase tickets for the presale on 5/2, eight days after the announcement of the show, which broke 45,000 on 4/13, there is a lot of confidence that the show will be a success."

– Dave Meltzer
45,000 is a very promising number to see signed up to just the pre-sale. The demand in the UK for an AEW show has always been high since the company's inception.