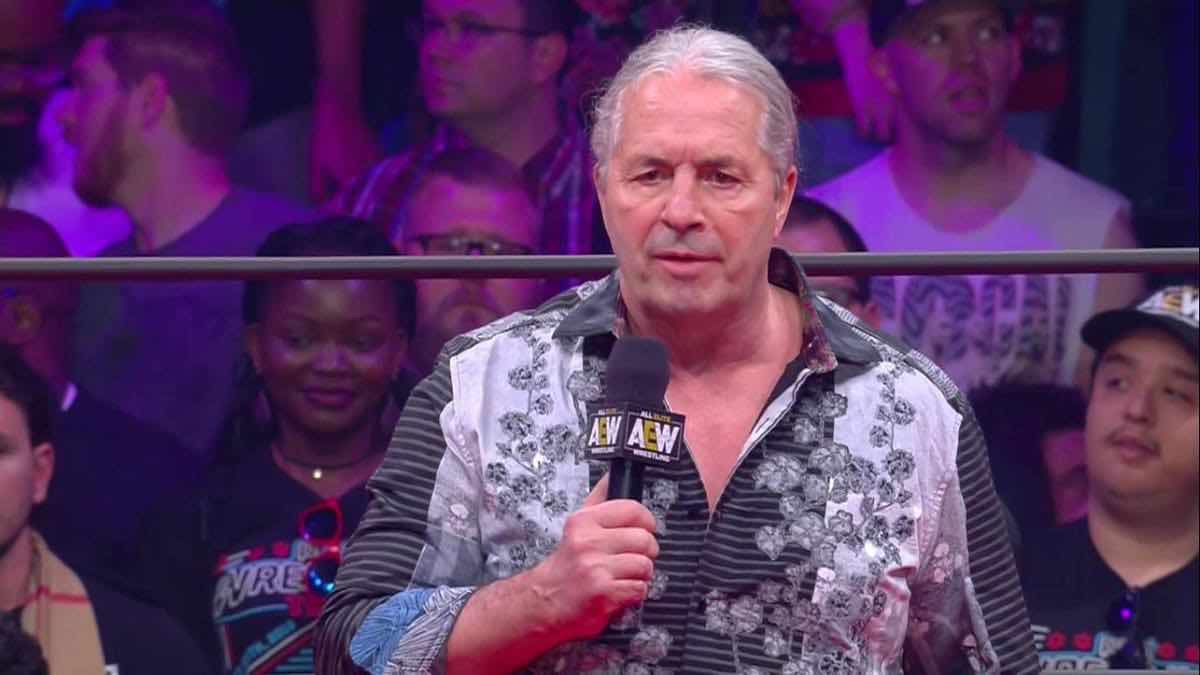 It looks like we wont be seeing Bret Hart appear in AEW again anytime soon according to a recent report.
Bret Hart first appeared in AEW in the very early days of the company, being the man who would unveil AEW's World Championship Belt for the first time. He has not appeared for the company since then.
Bret Hart is of course one of the finest wrestlers to ever step into the ring and is hugely respected by many of his peers. Wrestlers within AEW such as CM Punk, & Dax Harwood & Cash Wheeler of FTR always pay tributes to him, whether that be a spot in a match, a line in a promo, it could be anything. It is pretty clear that FTR & CM Punk both admire Hart greatly. This has led to many fans hoping that they could one day see Bret Hart join AEW to manage FTR, especially ever since FTR randomly dropped Tully Blanchard as their manager recently.
However, in an update from Dave Meltzer in the Wrestling Observer Newsletter, it seems that Bret Hart in AEW doesn't seem too likely, at least that is what AEW believes anyway. This is because Hart has apparently signed a deal with WWE which wouldn't allow him to appear for AEW
Bret Hart will be in FTR's corner for a match for the Big Time Wrestling promotion on 6/10 in Webster, MA. It's FTR with Bret Hart in one corner against Brock Anderson & Brian Pillman Jr., with Arn Anderson in their corner. The reason this is on an indie show and not AEW is that those in AEW are of the belief that Hart quietly signed a lucrative WWE deal that would ban him from appearing on AEW shows. But he is allowed to do indie shows, so that loophole allowed this to happen.

– Dave Meltzer
Meltzer also pointed out that this would of course kill any chances of Bret Hart making an appearance on AEW TV whilst the Owen Hart Tournament is on 
This also means they believe he can't be part of the Owen Hart tournament presentation. Hart said he was never asked about being at the Owen Hart tournament presentation.

– Dave Meltzer
It has not been reported anywhere that Bret Hart has actually signed for WWE as of yet, but that seems to be the belief in AEW according to Meltzer. If true, hopefully Hart is on a great deal that works for him, as it would have been really great to see him at the side of FTR in AEW.