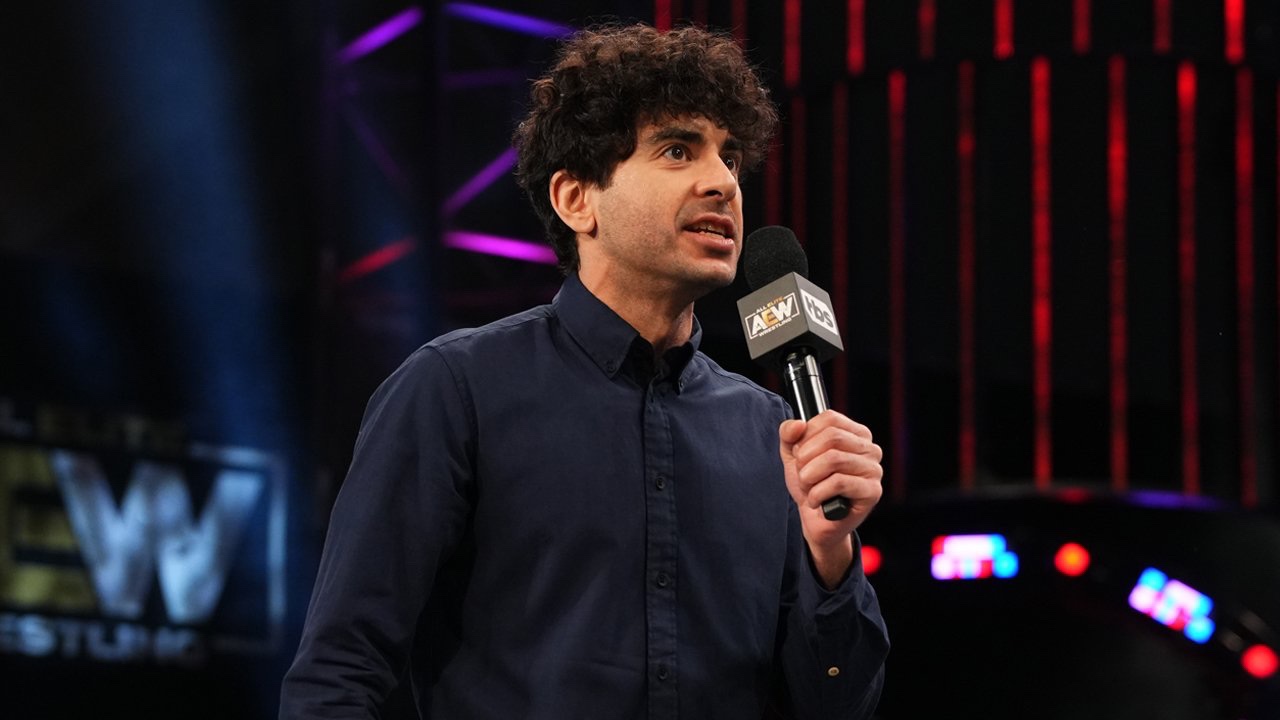 As you're likely to have heard, on April 8 Tony Khan sent out a tweet packed with accusations. He stated that, having looked an at independent report, many accounts that had been promoting anti-AEW views online were not real people. He said that there were 'staff running thousands of accounts + an army of bots to signal boost them'. The tweet adds undertones of shade with its question of 'who'd pay for such a *wildly* expensive thing?'.
Khan has confirmed that the organisation who conducted the investigation was not his own. He maintains that it was completely independent and has insisted that he has a reputation for being honest. There was a lot of reaction to his tweet, both good and bad, but the AEW President has acknowledged that experts have informed him of the information and he isn't the best at explaining it to the masses of wrestling fans online.
When speaking to Scott Fishman of TV Insider, Tony was asked about the response to his tweet to which he said the following:
"What I've seen was a lot of anti-AEW accounts that are really focused on the things they don't like. A lot of those are legitimate things. Some of those points I'm trying to address. Some of them I don't agree with, but the point is a lot of these are the same people. There are a handful of accounts that are being run by a few people running a lot of accounts. Those are real people. A lot of their engagement, their retweets, likes, people responding, and signal boosting for what they are saying, those are bots. You got a network of a few people with a lot of identities powered by a bunch of bots. I'm not making this up. I have hired IT experts that put together a much more sophisticated explanation than I'm capable of giving. It's a real thing, or I wouldn't have brought it up. I have a pretty good reputation in this business for honesty."

-Tony Khan.
Of course there has been a lot of confusion about the study, as well as a fair share of mocking online. Tony remains committed to the findings of his independent investigation and it's unclear as of now as to whether more details will come out about the bots.