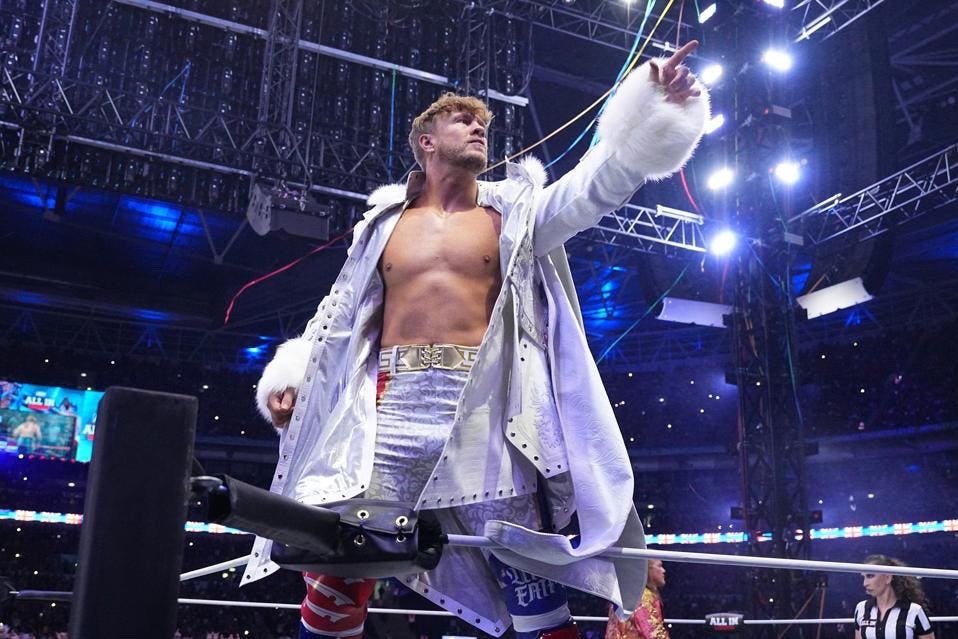 Tony Khan may use All In at Wembley Stadium to tempt Will Ospreay to AEW.
The future of The Aerial Assassin Will Ospreay has been a heavy point of discussion in the world of wrestling since he announced that his current New Japan Pro Wrestling contract is set to expire in February of next year. As expected, both AEW and WWE are believed to have strong interest in the 30-year-old Brit and fans are looking for any indication as to where he may end up in 2024.
To provide the latest insight into what the sides may offer to secure a deal for Ospreay, Dave Meltzer has spoken on Wrestling Observer Radio, where he suggested that Tony Khan may look to combat WWE's ability to outbid AEW by utilising Wembley Stadium and offering Will the chance to win the world championship in front of his countrymen on the biggest stage.
"WWE wants him obviously. He's been negotiating through Barry Bloom. The basic gist is that Tony Khan does have the one thing that he can offer Will that WWE doesn't have.

"Money-wise, WWE can outbid him for money I think. Maybe not if Tony really wants him. But the one thing that AEW can do is, they've got Wembley and they've got a world championship, and there's an easy, natural, great storyline. There's a million ways to get to it. And WWE will not make that offer, I don't think. They're not gonna do Wembley this year… well maybe they will, but I don't think so. And moreover, I don't think that they can promise him a world championship. They could if they really wanted him bad. They could. But Tony could do it much more easily, because WWE probably has its ducks in a row, and would consider him more unproven, whereas with AEW, I don't think that they would ever consider him unproven because of the success in Japan.

"In WWE, it's like, 'if you don't have the success here (in WWE)', it doesn't count as much. That's why I'm saying, that's the one ace up Tony's sleeve when it comes to Will Ospreay."

-Dave Meltzer
Will Ospreay got a taste of Wembley Stadium this summer, as he was able to get a win over Chris Jericho in London, and winning the AEW World Championship at the historic venue would likely be hard to turn down. Still, as of now, where the current IWGP UK Champion will land next year remains to be seen.
As always, we'll aim to provide any further updates on Will Ospreay and where his future may lie as we hear more.