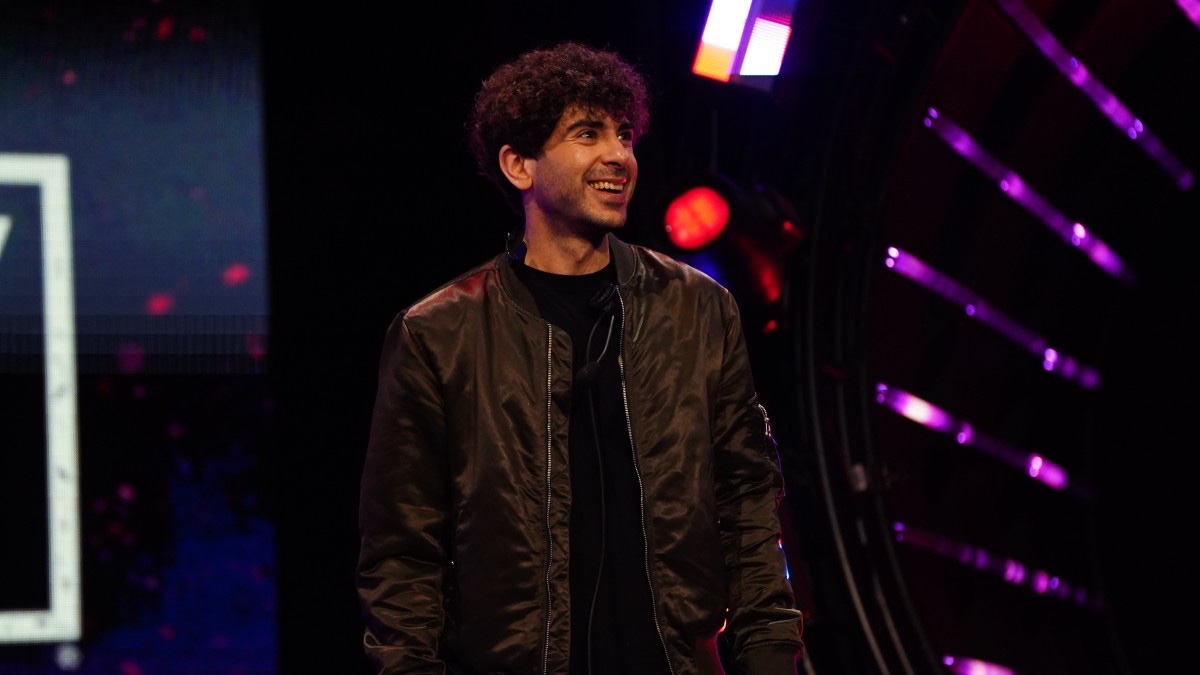 Since its formation in 2019, AEW have signed a number of top stars that have allowed them to reach the heights they're at today, including the likes of CM Punk, Bryan Danielson, and Kenny Omega to name just a few. One name that has been a staple of Tony Khan's growing empire since the company's inception is wrestling legend Chris Jericho. The former WWE star reigned as the promotion's first ever World Champion, and has been a mainstay on Dynamite and Rampage ever since.
Speaking to the Daily Star, AEW President Tony Khan hailed the multi-time former world champion as a vital part of how AEW has ended up where it is today, noting that he's not sure how successful AEW would've been had they not had Jericho around from the beginning.
"I believe Chris has been one of the most important people in AEW from the very beginning of the company. I think it would have been very challenging to launch without Chris – it was already challenging with everything we had. It was difficult for us to push and fight it to get where we are now, but without Chris I don't know how it would have been possible."

-Tony Khan
Whilst Jericho's AEW career thus far has been filled with memorable highlights such as his feuds with Jon Moxley, MJF, Eddie Kingston, it hasn't always been plain sailing for the leader of the Jericho Appreciation Society.
The former WWE star suffered suffered with a potentially life-threatening illness whilst in the UK, although Tony Khan thankfully is now able to view this battle with illness as a positive, as he believes it has allowed Jericho to return to the States in incredible physical condition.
"The really cool thing is, at the end of 2021, Chris had some health complications. He had a blood clot and was actually in the UK for an extended period of time and couldn't travel back to America and wrestle in AEW. During that period, he took his health very seriously and was forced to examine his health. He made really great choices and worked so hard. He's lost over 30 pounds and looks better than he has in years. Now, for the first time in AEW, I think we have this new Chris Jericho that's [in] the best shape we've seen him in since before he went to Japan and wrestled Kenny Omega."

-Tony Khan
Countless notable names have joined the AEW roster since 2019, including the likes of Samoa Joe, Miro, Adam Cole, Christian Cage, Andrade el Idolo, and many more, but it has been Chris Jericho's mastery of the ability to reinvent himself that has allowed the 51-year old to remain a constant presence across AEW TV, something that Khan notes has been incredibly important to the company throughout difficult periods with many top stars on the shelf with injuries.
As previously noted, Jericho, as well as fellow former AEW World Champions Jon Moxley and Kenny Omega were all absent from AEW TV towards the latter stages of 2021 for various reasons, leading to stars such as Hangman Adam Page, CM Punk, and Adam Cole stepping up their games.
Tony Khan then highlights the poetic nature of AEW now suffering through an injury crisis, with the likes of Bryan Danielson, CM Punk, and Adam Cole all absent from TV, and that it is AEW stalwarts Jon Moxley and Chris Jericho who are steadying the ship.
"Chris Jericho was the first champion in AEW's history and the first pay-per-view was built around Chris Jericho versus Kenny Omega, and at the end of that Jon Moxley debuted. They were the first three champions in the history of AEW and, for the first couple of years of AEW, it was all built around [them] as champions. So quickly, at the end of 2021 all three of them were out for extended periods, for very different reasons. We had three new stars step in last year and really carried us in 2022 with the fights they were in… CM Punk versus MJF, Adam Cole versus Orange Cassidy and Hangman Page versus Bryan Danielson. Those three new faces all figured hugely and now all three of them have been out, and it has been Jericho and Mox who've been a huge part in carrying the company through and weathering the storm. We've had such a great summer thanks to all the great wrestlers we have in AEW, but those two certainly have been a huge part of it."

-Tony Khan
Thankfully for Khan, there appears to be light at the end of the tunnel for AEW's injury crisis, with Bryan Danielson set to return to the ring on this Wednesday's edition of Dynamite against JAS' Daniel Garcia. Khan expressed his excitement at the prospect of soon having all of AEW's big hitters back at his disposal, noting that they're almost back to "full strength."
"With Bryan Danielson back on Wednesday night, we're getting closer to an AEW at full strength. Seeing AEW with all of our top stars finally back at the same time would be really exciting and I think that's where we're heading towards. The shows are getting stronger, and the roster is getting stronger and healthier every week."

-Tony Khan
In addition to Danielson's return, rumours have recently began to circulate that former AEW World Champion Kenny Omega may be set to return to the ring ahead of this year's All Out PPV, although time will tell as to whether these reported plans come to fruition.