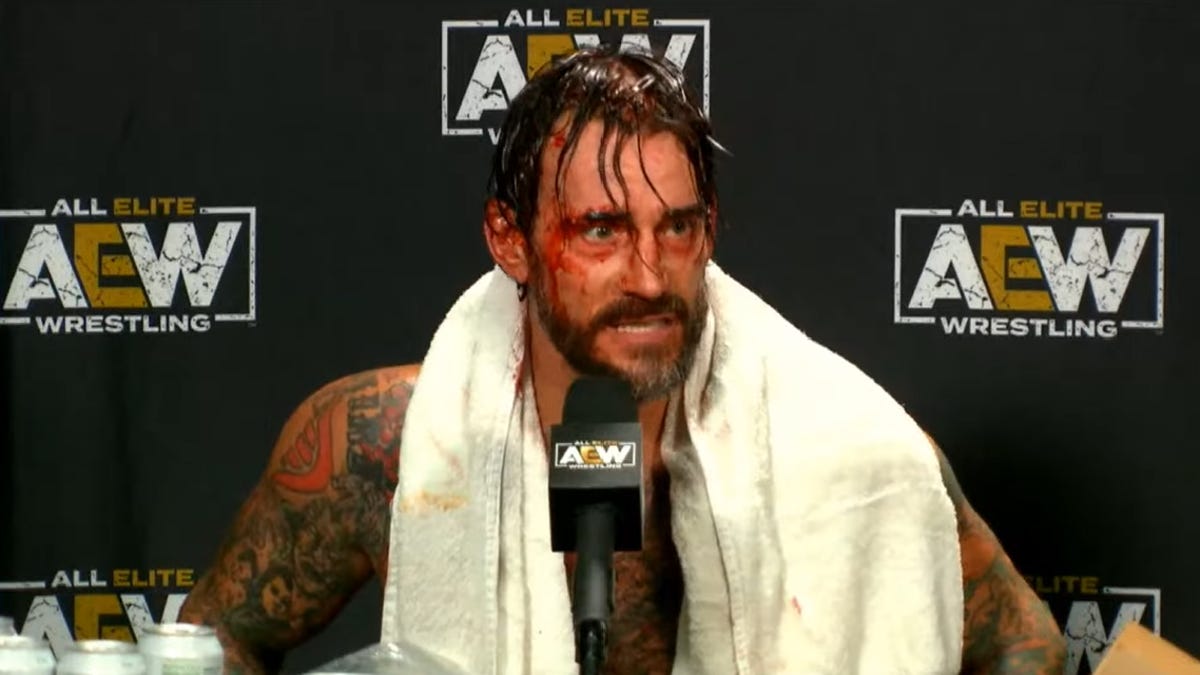 Following the All Out PPV post-show press conference, CM Punk and long-time friend Ace Steel are believed to have gotten into an altercation with AEW EVPs The Elite, during which chairs were thrown, as well as Steel reportedly biting Omega. As a result, Punk, Steel, The Elite, and those present during the altercation (including Michael Nakazawa, Pat Buck, Christopher Daniels, and Brandon Cutler) were all suspended from the company, a suspension that still applies to those directly involved to this day.
Numerous reports this week have revealed that Ace Steel has been released by the company, although Punk's status up to now remains up in the air. Dave Meltzer of the Wrestling Observer Newsletter has now provided an update on the former AEW World Champion's situation, reporting that AEW may be looking to buy out his contract, and thus a return to the company appears unlikely at the time of writing.
"AEW is in talks with Punk about the future but right now it looks doubtful he will be back. Those with close knowledge of the situation said they are in talks with Punk about a buy-out of the remaining years of his contract which tells you that they are not looking to bring him back. The hold-up right now is said to be the non-compete period. Obviously if the non-compete is an issue, it's about interest in going to WWE because there's no need for a non-compete otherwise because nobody else but AEW and WWE can pay him close to what he was making."

-WON
Regarding these rumours of Punk's contract potentially being bought out, neither the company nor Punk himself have chosen to comment, although it must also be stressed that neither side have made efforts to deny these rumours.
Meltzer then sheds some light on the AEW locker room's thoughts on Punk. The report notes that Punk's comments towards Hangman Adam Page, as well as his conduct following All Out, have turned the sentiment towards Punk largely negative.
"The sentiment of those in AEW among most talent, not all talent, was decidedly anti-Punk, between the television promo on Page, who is overall very popular with the talent, the scrum where he said Page had never done anything in the business which was taken as saying AEW means nothing in wrestling."

-WON
Time will tell as to whether AEW choose to buy out Punk's contract in the near future. Punk undoubtably still has a lot more to offer the company, although AEW President Tony Khan may see the situation backstage as unsalvageable, and thus his departure may be deemed necessary.
A return to WWE for Punk has often been viewed as impossible ever since his initial departure from the company in 2014, however should a non-compete clause be included in the event of his AEW departure, it may signal that Punk remains open to returning to his former employer. As always, we'll aim to provide any updates on this developing situation as soon as we hear more.